STS Bar & Grill: The Cabinet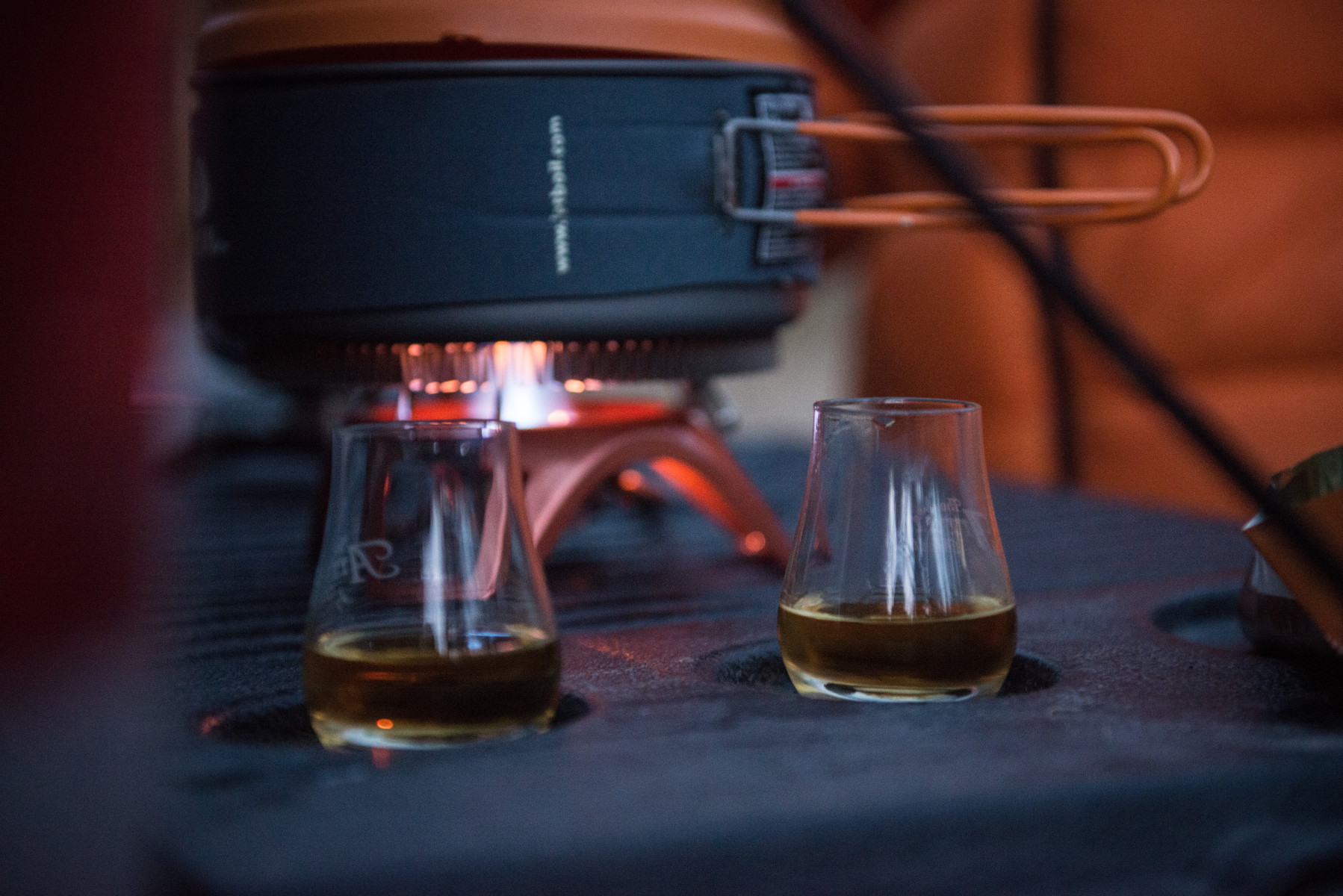 Regardless of the situation there is likely a single malt to match. Learning about the various distilleries, expressions, production methods, and the unique taste every batch produces is what I find fascinating about scotch. So here's a virtual tour of what's in my cabinet today and a few notes about each. Maybe it will give you some ideas in case you need a small flask for your next hunting trip, or a bottle for a buddy who loaned you his boat.
Aberlour Abunadh (Batch 47)- Cask strength, heavy on the sherry, be careful with this one! A friend who has 599 single malts on his life list and ranks them on a scale of 1-9 (9 being best) has given out three 9's, ever, this batch received one of them. Review here.
Aberlour 12- Without the punch of it's cask strength big brother the Abunadh it has the classic Aberlour sherry flavor and is easy to drink, besides I found it on sale for an unbeatable price.
Acnoc Flaughter- This speyside caught me by surprise and I love it. Peated, refined, well priced, full review here.
Ardbeg 10- I probably go to the Ardbeg 10 more than anything else. My uncle once said deer and antelope are appetizers and elk is a staple. This is my elk.
Balvenie 12 Double Wood- A gift from my wife on Valentine's, this is an easy drinking whisky, matured in oak and sherry casks. Pull it out for non scotch drinkers and they will be happy.
Bowmore 15 Darkest- Not as refined as some others on the list, but it has a hint of peat combined with cherry notes that I find unique, it goes well with a cheap hotel room.
Kikhoman Machir Bay- This small distillery is doing great things, and this has become one of their standard offerings. With a peatiness that is unique to Kilkhoman and at a much lower price than the other expressions in their lineup, this has become a common resident in my cabinet.
Kilkhoman Wyoming- With an entire barrel dedicated and shipped to Wyoming, facilitated by my good friend Bob Townsend, I couldn't help but buy one of these. It's living at the back of the cabinet and reserved for special occasions, but man is it good. Bottled at cask strength in bourbon barrels it's refined, sharp, with a whiff of smoke and taste of sweet grasses.
Laphroig 10- A classic, Islay, medicinal, peat monster, that needs little introduction.
Talisker 10- Islay, a personal favorite, it used to be reasonable but even as the price climbs this one holds it's own against anything.
Talsiker Storm- A cousin to the Talisker 10 that's a bit rougher around the edges, in a good way! Full review here.