STS Bar & Grill: anCnoc flaughter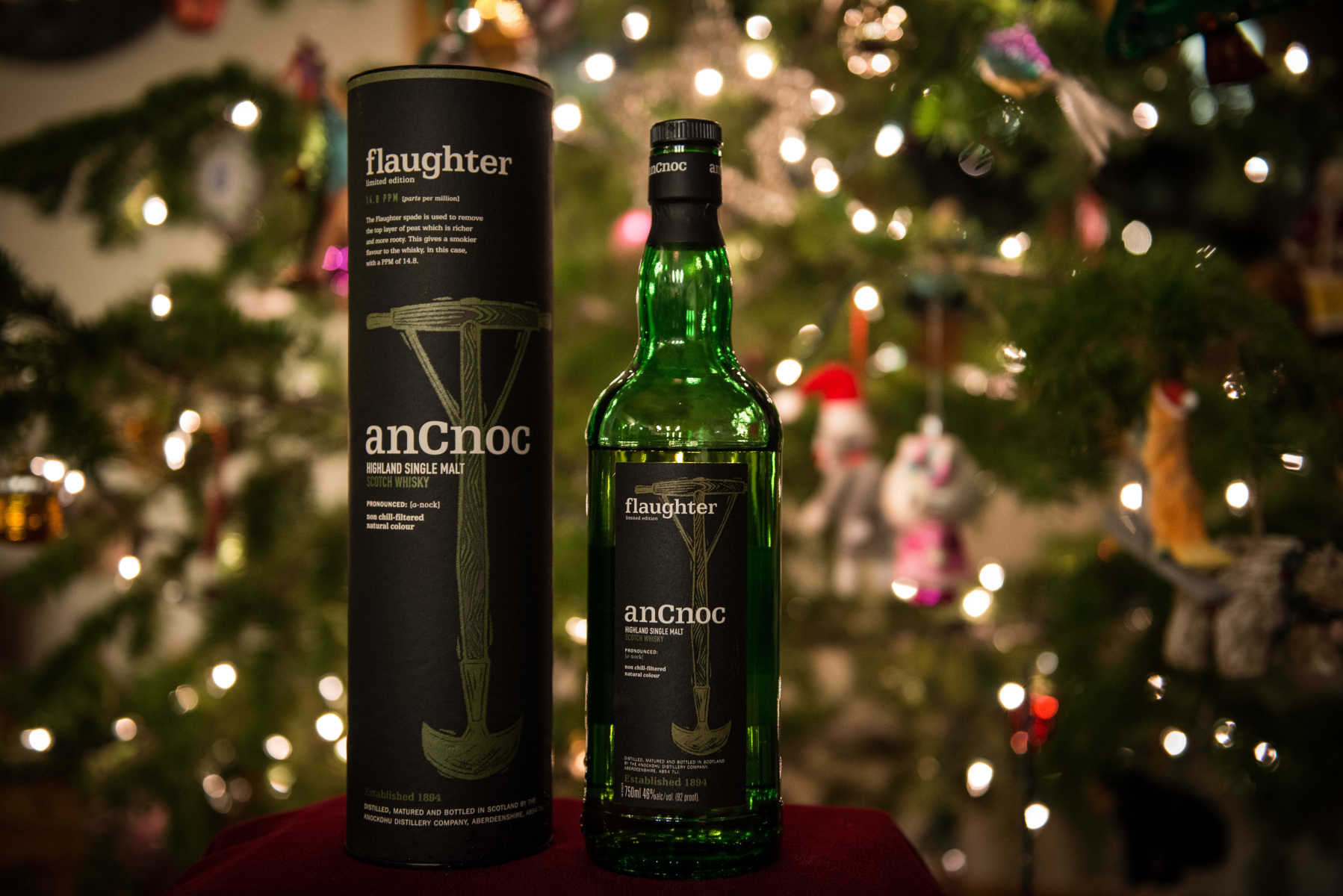 Flaughter: spade used to remove the top layer of peat which is richer and more rooty.
Every now and then a whisky catches me by surprise. For a couple of years I've been enthralled by the story of anCnoc (not a misspelling) whiskeys, made at the Knockdhu distillery in Scotland's Speyside region. With roots going back to 1894 the distillery is steeped in tradition yet they take a modern approach at nearly every turn. Small limited edition batches are produced often. Simple hand drawn labels by a local artists adorn each bottle. Each expression is carefully crafted from malted barley and spring water from the nearby namesake Knock Hill. They make scotch for scotch's sake and not for the masses.
But here's the catch. I'd fall for the story every time, yet was always underwhelmed by the whiskey. I don't have a lot of company here, anCnoc is highly regarded, but I just couldn't find one to suit my taste. This all changed when I tasted the anCnoc flaughter. Living up to their motto, "sometimes to go forward you have to look back", anCnoc recently released a line of peated whiskeys and each is named after one of the traditional tools used to cut peat.
All scotch was historically peated. It was necessary to burn peat to dry the barley, which yields a distinct smokey flavor to the finished product. In relatively recent times other methods have been developed for drying the barley and non peated whiskeys have evolved. Through this evolution peaty scotch from Speyside has become rare and it is refreshing to see a distillery break the mold and push the boundaries of what they produce. Thus anCnoc's juxtaposition of traditional yet modern
When I first tasted the flaughter it bowled me over. Poured from a green bottle, light colored in the glass, oozing smoky aromas and crisp on the tongue, it reminded me of some of the Islays I consistently keep on the shelf (think Ardbeg and Laphroig). But it also has a series of complexities and sophistication that I cannot describe but simply enjoyed. For now I'm savoring the flaughter and I cannot wait to try some of the other variety's in this series if they make it across the pond.