STS Bar & Grill: Aberlour A'bunadh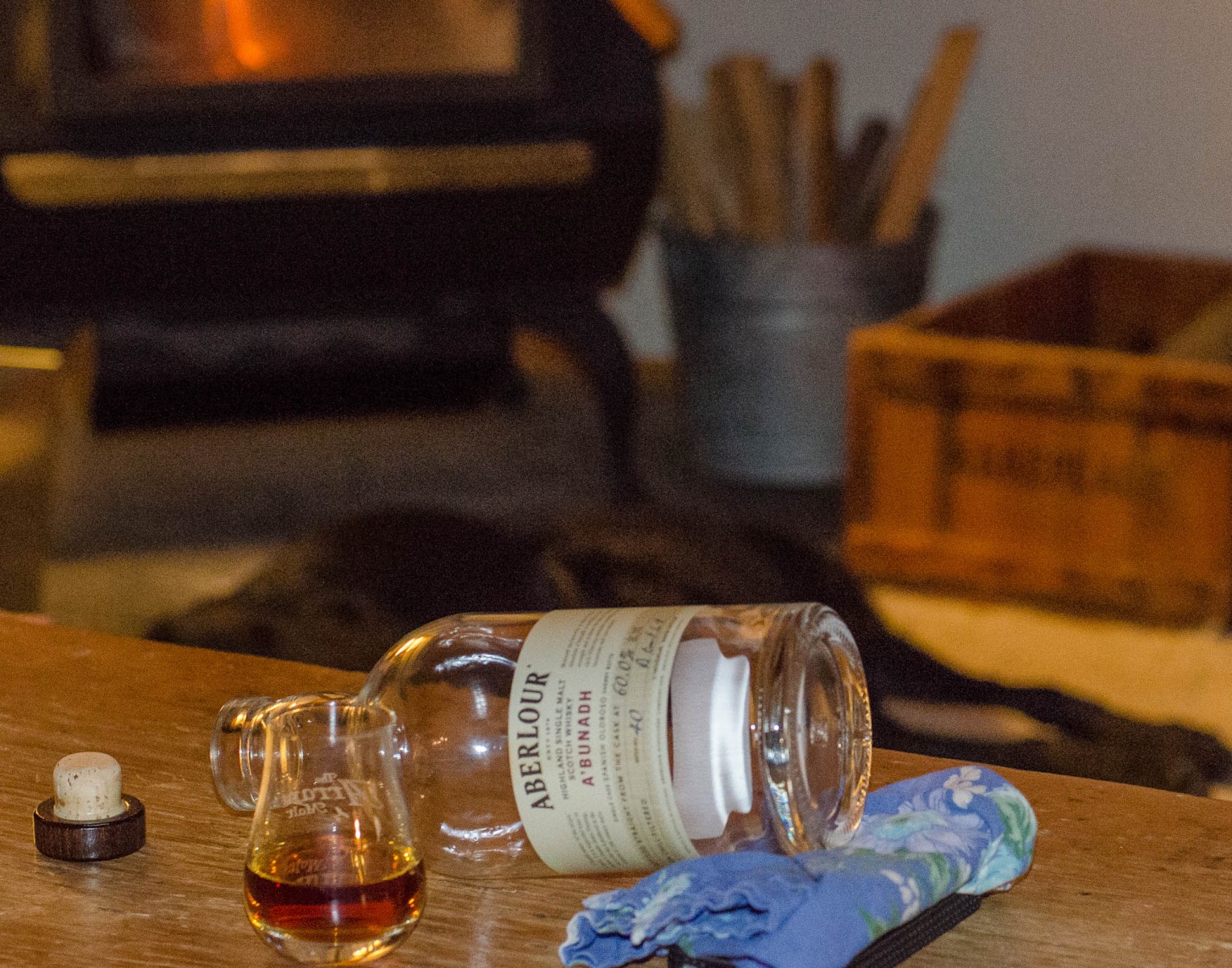 I'm often asked what is my favorite scotch. My short answer is I don't have one. One of the best things about scotch is that every batch, not to mention distiller or expression, is different. So while I have a few go to's in my closet I like to have a variety of styles on hand. While not something I drink every day this usually includes at least one whiskey that is finished in a sherry cask. In this category the Aberlour A'bunadh, is one of the best.
From Speyside, the A'bunadh is unchill filtered, cask strength (usually about 60% abv) and finished in Spanish Oloroso Sherry casks. They are released in individually numbered, limited batches. There is no age given, but it suspected that the A'bunadh is blended from barrels ranging from 5-25 years.
The distinctive sweet sherry flavor hits your tongue and is quickly followed by a powerful punch courtesy of the high alcohol content. Sherried whiskeys are often too sweet for me but the aforementioned combination makes the A'bunadh an exception. Full bodied, almost syrupy, it has notes of black cherry, chocolate and spices. Be warned, this whiskey goes down remarkably easily. If you pull out the bottle at the beginning of a hunting trip and are excited to sip a little upon reuniting with some long lost friends, it could catch up with you the next day.
At about $60 a bottle, while not the cheapest thing on the shelf, the A'bunadh is a bargain. It holds its own, or in my opinion surpasses, benchmark whiskies in its class like the Macallan 18, which hovers around $200 a bottle these days. So if you want to try something new or are a fan of scotch finished in sherry casks give the A'bunadh a try.
Unsolicited Advice: Tip an empty bottle on its side with the bottom slightly elevated and over a few minutes one last sip will accumulate just below the neck (see photo above). Then pour and drink. Given the price of single malts you might as well get every last drop.