Friday Classic: Change of Pace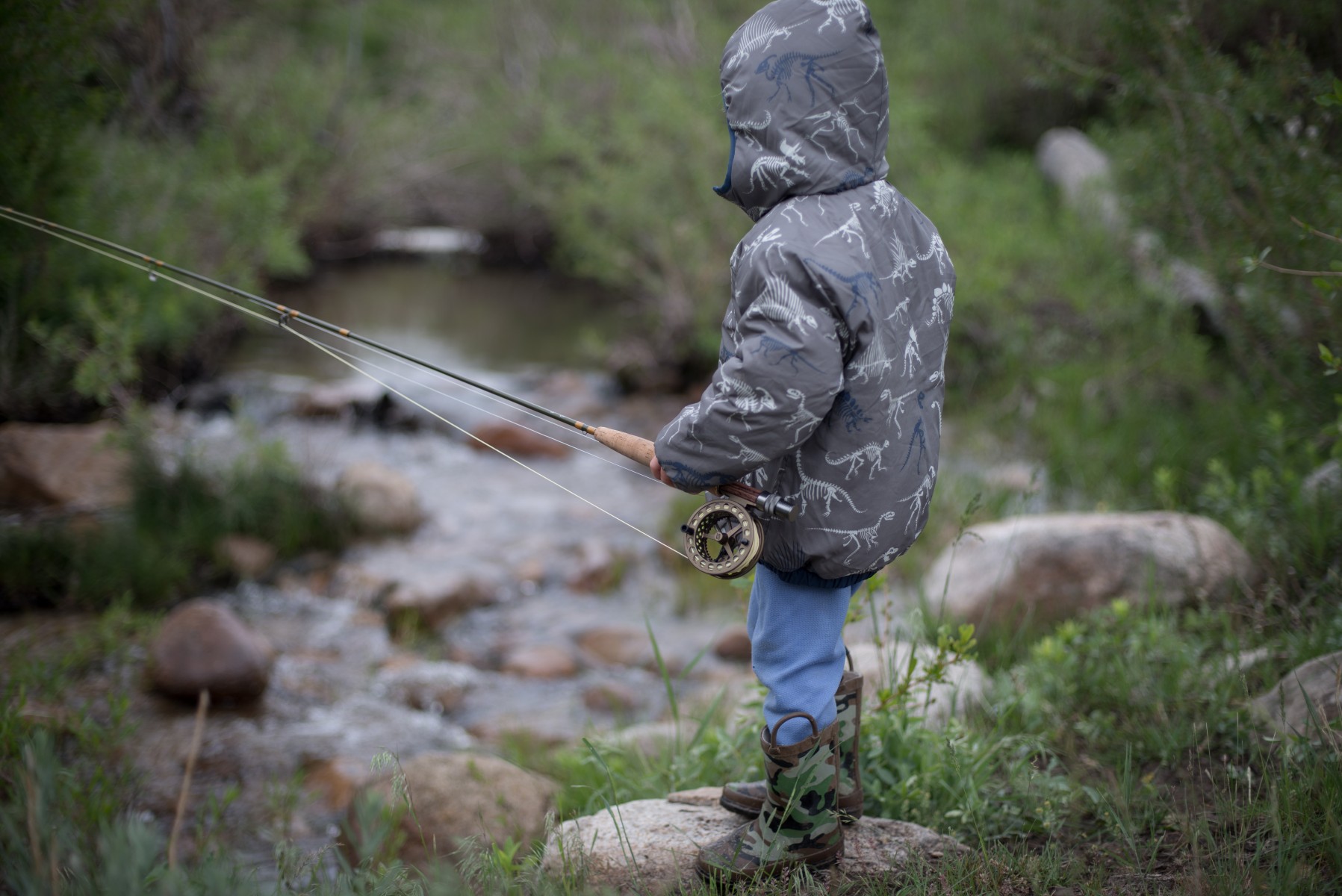 We wanted to get out of town. Even if just for a night, an evening of camping would do us all good. While snow was melting and beginning to loosen it's grip on the high country many of our favorite spots were still inaccessible. Rumors of a perfect brook trout stream, nestled in a seldom visited low elevation range, had reached us and we decided to check out their accuracy.
After 6 moths of primarily fishing large tailwaters the prospect of catching eager brookies, in a stream that I could step across, sounded more than appealing. It would also be ideal for the entire family and an opportunity to test out a new three weight I had recently got my hands on.
Arriving at our destination we couldn't have asked for more. Shoots of green grass and early wildflowers sprouted amongst conifers. A small stream with a steep gradient plunged through the nearly empty campground. It didn't take long before our rods were rigged. My kids raced to the stream toting the always trusty Echo Gecko, while I rigged the newly acquired 6.5ft 3 weight, from Red Canyon Gear.
With a price point of $105 it isn't the fanciest rod on the market, but you get a lot of bang for the buck. The olive finish is pleasing with nicely done amber wraps. The cork grip is particularly high quality with nickel hardware and wood inlayed real seat. Paired with a Sage III Click reel it looked sharp and was well balanced.
Looks aside, it was fun to cast. The rod is one of the stiffest three weights I've used, but I still found it capable of presenting flies delicately and throwing tight loops. Cast mostly at 10-15 ft in tight quarters the rod performed well. All told, I found it hard to place many faults with the rod and I'm not sure how much more I get out of rods that cost several hundred dollars more.
Will the family all in on the action we caught fish until we were too tired to continue. Satiated, we roasted marshmallows over a fire, discussed the finer points of making smores, weather or not fish have tongues, and why we can't hunt domestic cows. As a cold front moved in we settled into our bags for the night. Well at least those of us over the age of five did. The short trip was well worth it.