Sweet Stick For Kids: The Echo Gecko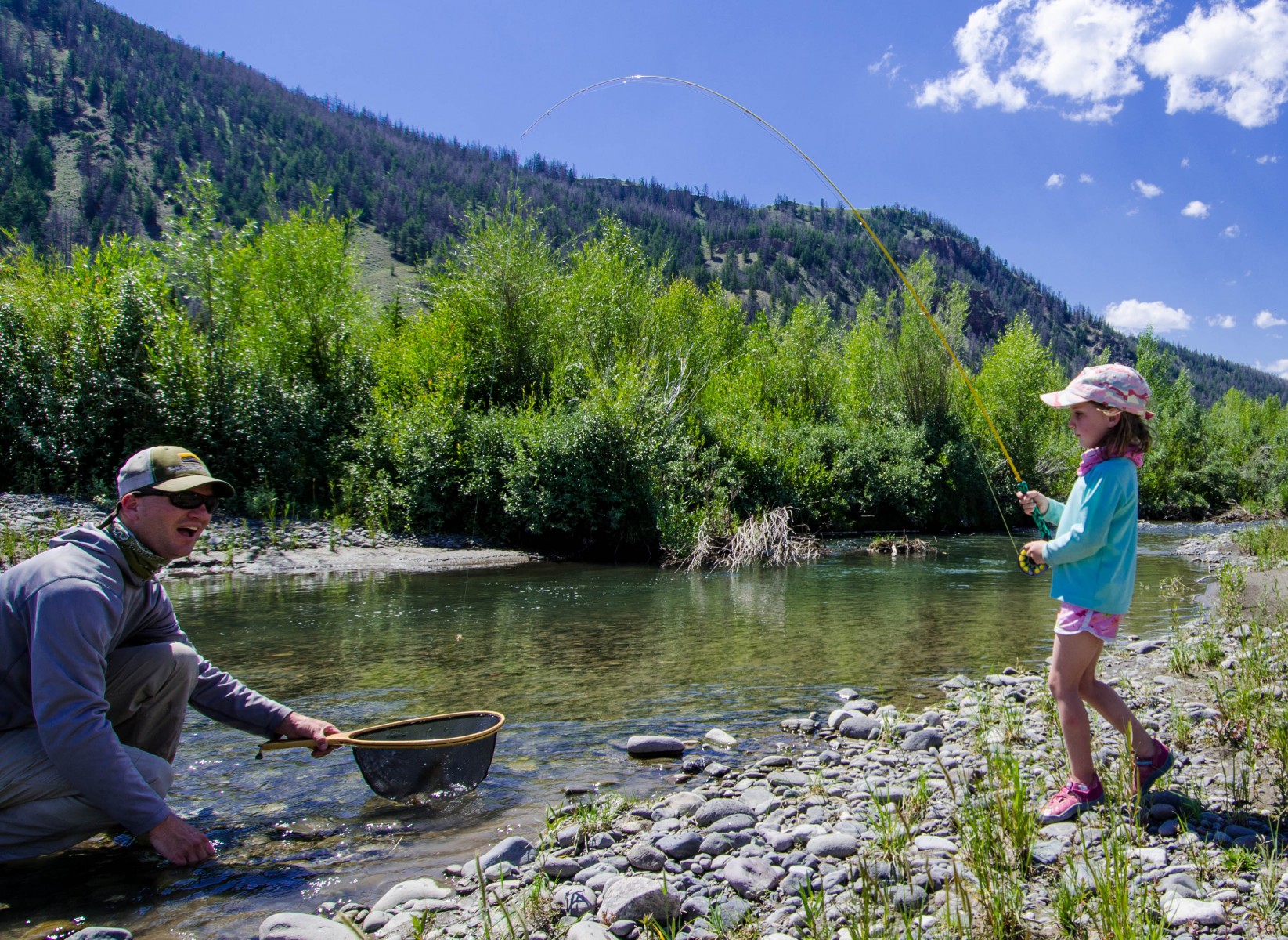 My kids have reached a point where they are no longer content just to be along for the ride. They want in on the action. They want a rod in their hands. However, handing your toddler your heirloom bamboo or latest fast action wonder might be a bit risky. Fortunately, there is a great alternative.
My buddy Garrett Munson, co-owner of Montana Fishing Outfitters, introduced me to the Echo Gecko, a rod built for kids that is actually worth its salt. In addition to a bunch of kid friendly features, Garrett warned me that while my kids won't necessarily appreciate it I would really enjoy casting it. He wasn't wrong.
Shortly after our initial conversation I had to order one. At $99 it's not the cheapest rod you could get, but it is one of the few fly rods specifically designed for kids. In the name of making fishing more accessible to our kids, and compared to other rods in my garage, it seemed like a bargain. In fact, my wife liked the idea so much that she motivated to place the order as soon as I told her about the rod.
At 7'9″, with a slender grip and a small fighting butt, it is sized nicely for children. Equally important, the rod is virtually indestructible. The tip can be shoved straight into the dirt with little worry of snapping it – although I don't recommend testing this purposely. The rod is light enough for youngsters to cast with ease. With a yellow blank and cool camo grip it also looks cool.
My kids love their Echo Gecko, so much that my son and I got into an argument in the drift boat recently where he kept repeating "me fish self". At two years old he still needs a little help with his cast but he preferred to  go it alone smacking the water repeatedly with his Echo Gecko. Desperately, I wanted to work together and cast to a pod of rising fish that was slurping PMD's on the near bank.
Our friends at Deneki were quicker to pick up on the virtues of the Echo Gecko, here's what they think: