No Coffee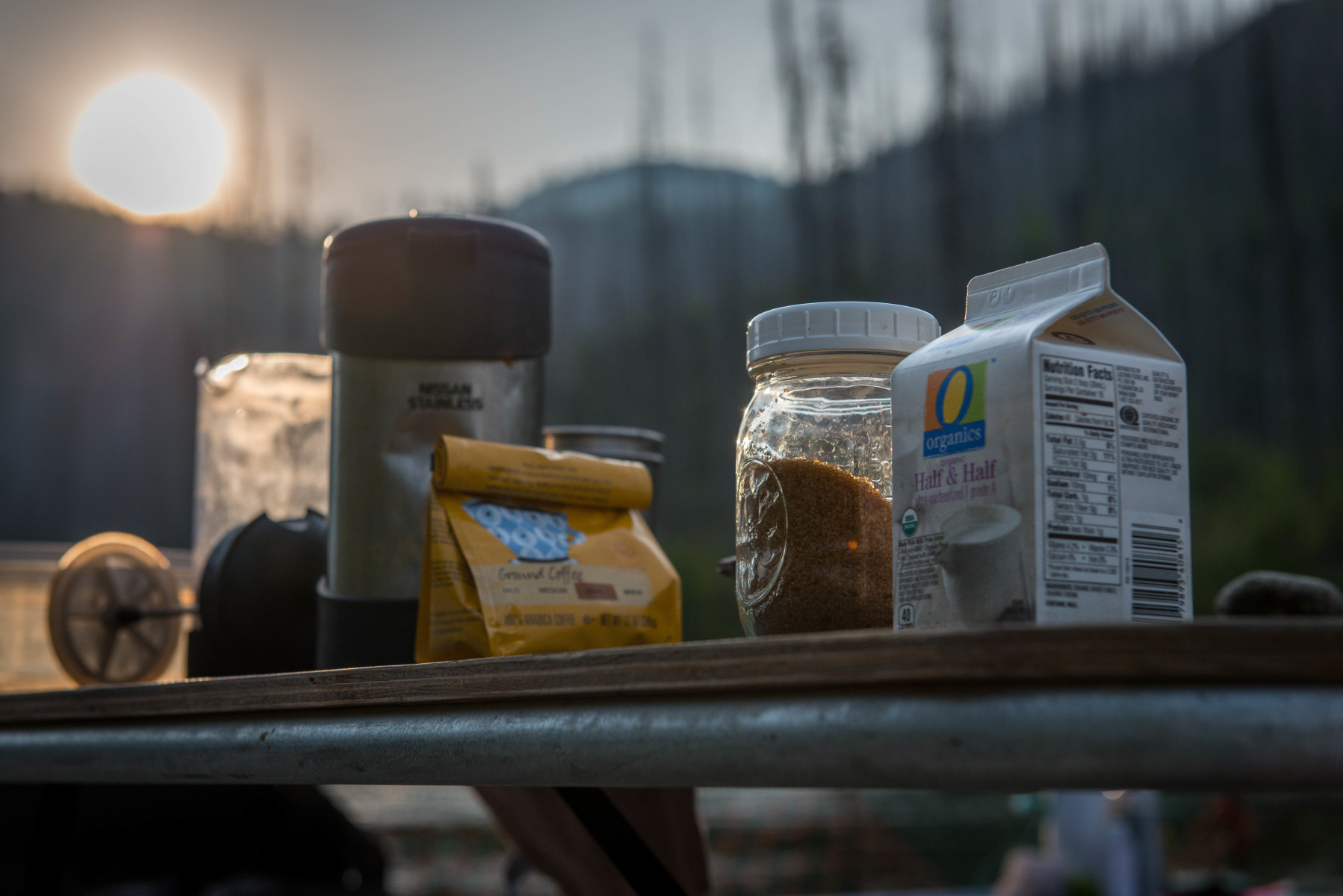 We all have our routines. Some consider those routines to be vices. Either way they are important. I'm a coffee drinker – not occasionally, not when I can get my hands on a cup, not if you happen to have it. Rather an every day, first thing in the morning coffee drinker. The black gold gets me going every day… usually
Upon going to bed though, it became apparent that there would be no coffee in the morning. I was on the road. I'd been graciously given a place to crash along the banks of the Henry's Fork. A place with no store nearby and a tea drinker for a host. I was out of luck. I couldn't recall the last time I woke up without coffee close at hand. Ultimately it was a minor emergency. A 30 minute drive to a truck stop in Ashton had me holding a steaming cup of joe.
Mistakes happen. Surely I was starting another several year streak of mornings with coffee. Then it happened again. Only days later, I found myself planing a 5am start for a big day, and realized there would be no hope of getting a hot cup of coffee on the way to the trailhead. By way of diving catch I added a couple Starbucks double shots to the Safeway shopping cart, before heading to our remote rental cabin. Cold coffee is not the same as hot coffee. But it's better than no coffee at all. My adaptability shone through my frustrated scowl, and I made the most of it.
All seemed in order days later when I was camped with friends along the banks of a high mountain stream. We had coffee, a stove and other coffee drinkers to help shoulder the morning brewing load. Sometimes, however,  bad breaks come in threes. My mug was handed to me and my first sip caused my head to jerk back. Prepared with kindness, my coffee was laced with peppermint schnapps. It was more that I could handle that morning. I fished all morning with a half a bagel in my stomach and a raging headache, .
The moral to this story has mostly eluded me. On one hand I survived not one, but three serious incidents in a ten day time frame. I might be tougher than I thought. But I'm not in it to be tough. I need coffee. I was traveling without my own camping gear, with uncertain accommodations. In the future I need to make sure I have my own coffee set up with me at all times.