Behind the Scenes with STS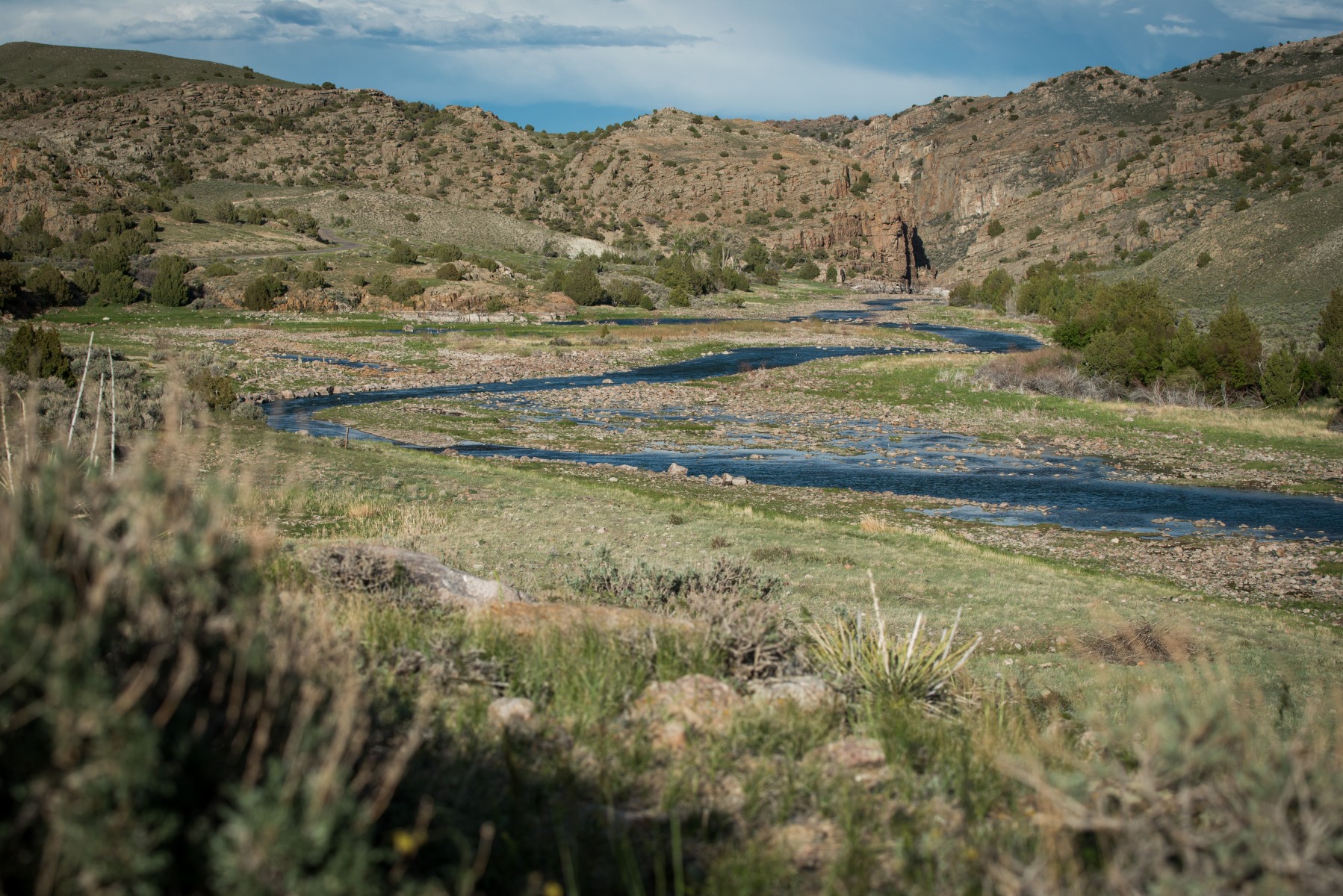 "Interesting," said Steven. "Rock worm below the Ray Charles?"
"Yeah. Why?" I replied
"Just not how I'd have rigged it, that's all… Do you usually tie your trailer so close to your lead?"
"Never. But it was expedient. And it worked last night."
"Interesting."
We were huddled behind my truck in a cool pre-dawn mist, beside a sweeping bend of the Miracle Mile. I was fresh from my sleeping bag and the crushing discovery that I'd failed to bring a lighter. Steven was fresh from a brisk, early morning photo hike and the bitter news that there would be no coffee. We were both antsy to get on the water, and into fish, in-time for the best morning light. Supplies of patience and caffeine ran neck and neck as we struggled into soggy waders.
"No weight?"
"I'm snagging bottom every other cast."
"In big water like this my instinct is to really get down there, you know?"
"Yeah, I know."
"Right. Just a thought. Can you hold that position a second?" Click. Click. Click.
The sun was climbing faster than seemed altogether fair. The day ahead promised to be a tangled knot of appointments, interviews, photo shoots and mileage. Our last best chance for the dramatic, in situ fish pics we needed for an upcoming assignment was fading fast, and I was flailing.
Working on STS has prompted each of us to leap into new adventures, find jaw dropping places, and tackle opportunities that we wouldn't have otherwise. But it's not always roses. Tight quarters, deadlines and long hours in the truck can lead to frayed nerves.  We write here about the successes, but readers rarely get a glimpse of grittier aspects of our endeavor.
Sometimes, in the darkest moments, when the burden just becomes too much…. awwww, who am I kidding? We found a long pool full of risers in a picture postcard granite canyon and stuck athletic rainbows all afternoon. Life is good!