Binocular Buying Guide 2014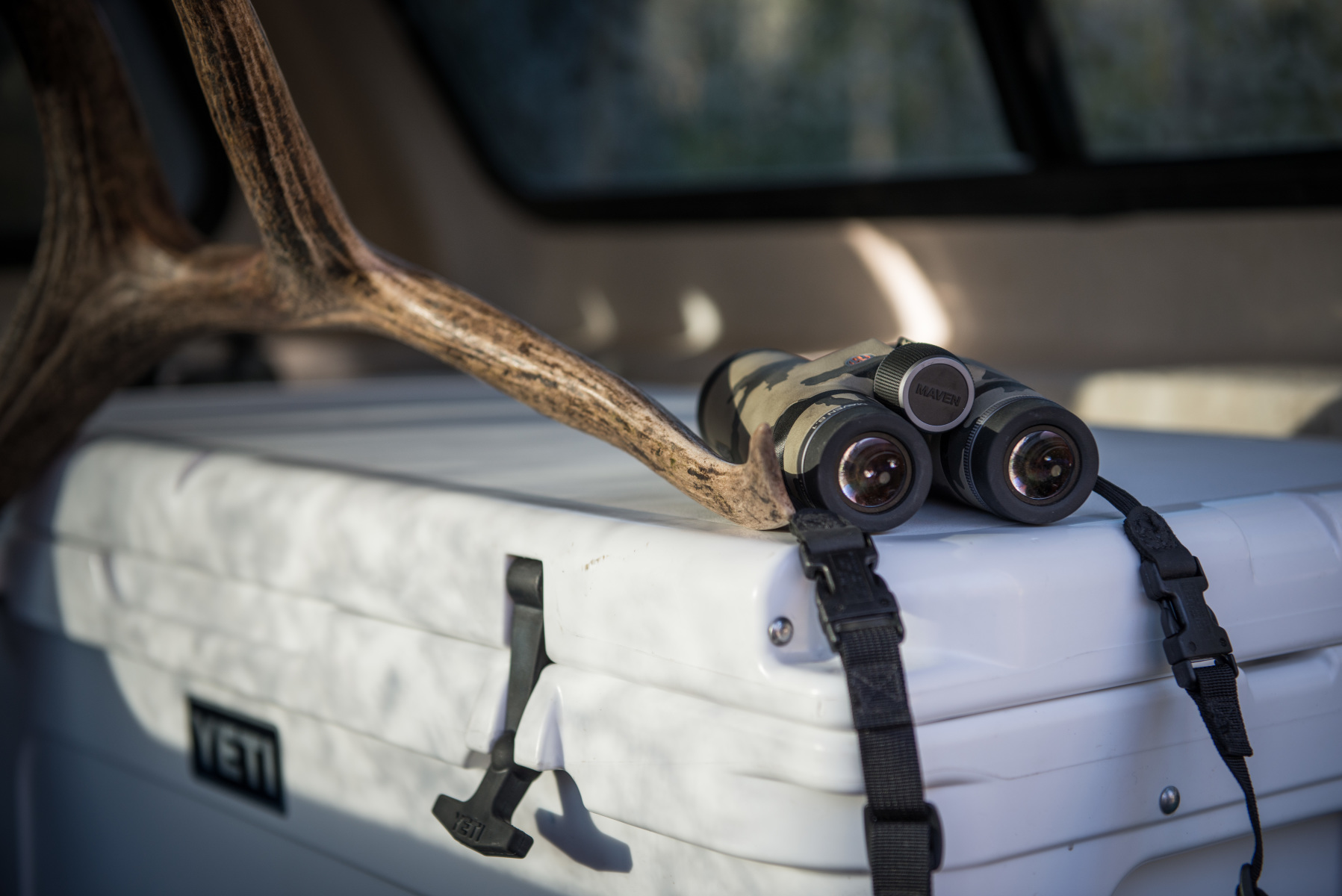 Producing Stalking the Seam has afforded Steven and me some really cool opportunities, including the chance to put some spectacular optics through their real world paces. Last week we distilled those experiences into tactics for using binoculars more effectively, then the characteristics that separate passable specs from good ones, good ones from the great, and why it matters. Reader response to those posts has been great, but a clear theme emerged from the correspondence, something in the vein of "Thanks for the info, but I've got Christmas shopping to do, so how about naming names already?" Fair enough. Without further ado…
If you've been reading for a while, you've probably seen our reviews of a few Swarovski products. Simply put, their EL series binoculars are spectacular. Zeiss or Leica loyalists may quibble over fit and feel preferences, but Swarovski's flat out performance is beyond debate. Unfortunately, so is the cost factor. A pair of ELs, like their traditional competition, is out of reach for many folks. If you want the absolute best though, and money is no object, you'll be very satisfied with:
Swarovski EL Range 10×42 – A high performance laser rangefinder and legendary Swarovski binocular all in one. What's not to love?
Swarovski EL 12×50 – 12×50 is a bit heavy handed for grab and stab use all day in the timber. But if you hunt big, open country like we do here in Wyoming, the extra power and bigger objective come in extremely handy. And their low light performance is near magical.
Swarovski EL 8.5×42 – The classic, all around bino. At 8.5 power they offer a generous field of view and always feel nice and steady.
You've not yet seen a review for Maven binoculars here, but if you're paying close attention you might have noticed them turning up in our images. That's because we use them… a lot. Maven's B Series binocular goes toe-to-toe with the industry big boys in each of the categories discussed last week, and holds their own. Plus you get to customize them to accommodate your preferences, so each pair is unique. It's an impressive feat for a young company from small town Wyoming, even before you consider the fact that they sell them for less than half as much as comparable optics. If you want top end performance, but aren't ready to shell out $3000, Mavens will knock your socks off.
Maven B1 10×42 – They look good (because you customized the appearance), they feel good (because they're meticulously designed) and then you look through them and… wow, how do these guys do it? If your calculation is Performance X Versatility / Price, the B1s are the best in show.
Maven B2 8×42 – 10 power has slowly grown in popularity relative to the more traditional 8. Between sibling specs though, the 8 will always be steadier, brighter and visually wider, while sacrificing surprisingly little noticeable magnification. I've become a believer in the 8s.
Maven B3 8×30 – The B3 is the only compact you'll find here, largely because it punches above it's weight, performing more like a mid-size. The B3 does things that their larger cousins can't – namely fit comfortably in the boat bag, backpacking pack, or fishing pack – while minimizing the inevitable performance sacrifices that come with going smaller. We've found these great for spotting crippled birds or IDing species from the blind. We also take them fishing, whether floating or afoot, to better enjoy the sights on the river.
Prior to being spoiled by uncompromising glass, we each relied on lower end tools. For those who need a new pair of field specs, aren't yet sold on the importance of great binoculars, or are tight in the wallet, we have a couple of recommendations.
Nikon Monarchs 8 or 10×42 – Very popular among hunters, Monarchs are perfectly serviceable binoculars for most applications. The performance gap between these and those listed above is striking when compared in real world conditions, but they lack any truly fatal flaws. At retail they're, in my opinion, a little overpriced, trading perhaps on the Nikon brand and popularity. You can usually find them on sale somewhere though.
Redfield Rebel 10×42 – Comparable optical performance to the Monarchs for much less, though you sacrifice fit, feel, finish and durability.
One word of warning. If you go down the Redfield or NIkon Monarch road, don't, under any circumstances, make the mistake I did a few years ago and look through your buddy's Swarovski's or Mavens. You'll never appreciate your binoculars again.