Crystal Clear: Swarovski EL Range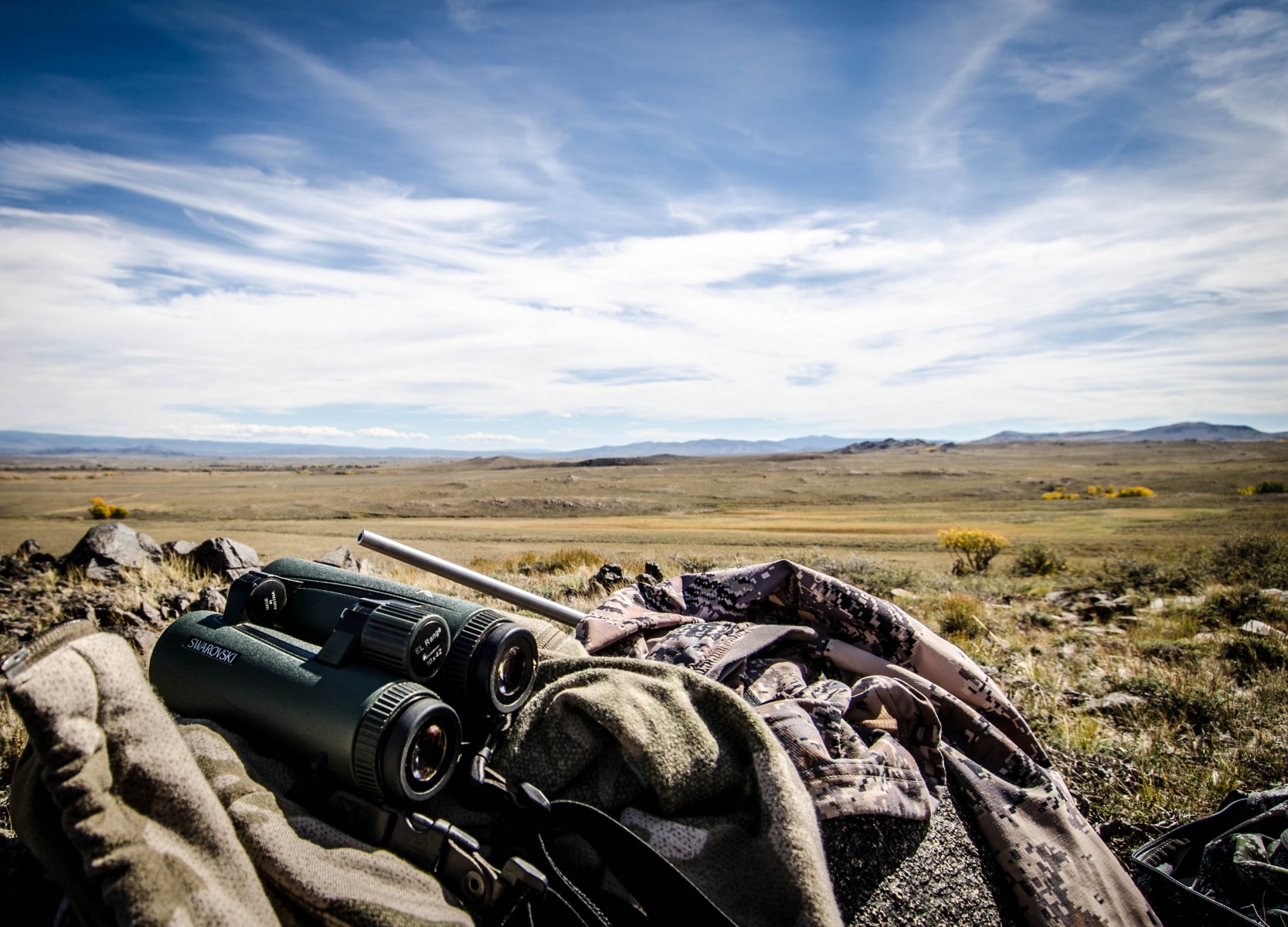 Turns out I've only owned one pair of binoculars and I lost those in a horse wreck in Wyoming's Red Desert circa 2003. As a kid I borrowed a compact pair of Nikons from my dad. Since the horse wreck, I've had some 20 year old 8×32 Pentax's, on semi-permanent loan from my brother.
I know what good glass is, I just haven't owned any of it. Years ago, managing the horse program at a guest ranch in Choteau, MT I had the chance to get my hands on binos and spotting scopes from nearly all the top manufacturers. Many of the guests were avid birders/wildlife watchers and they came armed with the good stuff. They were usually willing to let me take a peek through their optics. The ranch also had two Swarovski spotting scopes and one of them might have lived in my truck during the majority of my tenure.
Good optics are dreamy to get your hands on but their price tends to be nearly incomprehensible to bear. Some things are worth waiting for. My father received a pair of Leica's as a 20th anniversary present. He had been coveting them since he was 19 and working as a packer in the Selway Bitterroot. They were what the seasoned guides carried. Another friend has a pair of Swarovski's. Briefly, flush with cash while working as a carpenter in Alaska, he decided to make the once in a lifetime purchase. Leaving Choteau, I decided that were I ever to make the plunge and get some worthy glass a pair of Swarovski's is what I wanted.
I don't have a pair yet, but the world has been kind and by some twist of fate my kid's are going to preschool with the kid's of a Swarovski employee. Now I've heard folks mention living on the block of a celebrity or seeing a pro athlete in the airport, which seems cool, but for me this is better. After kibitzing every few months at drop off or pick up our mutual interests in hunting and fishing began to come out, as well as our occupations. Then the day came and he asked if I wanted to borrow some glass.
My new friend was nice enough to let me use a pair of 10×42 EL Range's for big game season. I have now spent untold hours glassing deer, antelope, and elk with them over the last couple months. In short they are excellent. The image quality is superb, almost mind boggling clear. They shine in the toughest conditions such as low light, sleet and snow. The edge to edge clarity of the glass also sets them apart. Having a clear mid point of the lens is achieved by many but, unlike others, the EL Range's maintain their sharpness throughout the entirety of the lens.
I also found the 10×42 size to be perfect for the type of hunting I do. My dad always told me that anything over 8 power was too shaky to hold and that you give up too much field of view when hunting in close quarters. Well I think times have changed. Advances in technology have made holding the 10 power steady a non-issue. The gains in magnification, for me, were huge and the field of view with a 42mm objective suits my needs even in the timber.
Having a built in range finder was also a game changer for me. Years ago, I became a believer in range finders. We just aren't as good at judging distances as we think and a miscalculation can lead to an errant shot. But having to fumble between binoculars, range finder and gun while preparing to make a shot is cumbersome. Eliminating one piece of gear is huge. For a rifle hunter the EL Range's have a very good range finder. It consistently range's to 1,000 yards on animals and I picked up distances to 1,400 yards on occasion. They also have several program modes that include features such as incline compensation, which I find particularly useful in steep country.
However, the EL Range's do have a couple drawbacks. Most notably, it doesn't range below distances of 30 yards. For bowhunters this is likely a non starter. Far less significant, it took me awhile to get used to viewing the digital readout from the range finder. Yardage is registered in the left eye while the aiming circle is in the right eye. They eye relief is sensitive and becoming proficient at viewing the readout required practice. Once proficient, the advantages of having the rangefinder built into my binoculars far out weighed the alternative. I am not looking forward to going back to my old set up.
I have also been impressed with the quality of construction and the warrantee that comes with any Swarovski product. Told to abuse the pair I had, Swarovski encourages owners to send in their products every couple of years for a little TLC. They will give the product a thorough testing, conduct preventative maintenance and refurbish/replace any thing that needs it. The testing and maintenance are free of charge and some things, like a scratched lens might have a charge depending on the cause of the damage. This takes a little pressure off carrying around a piece of gear that is worth more than many of our first cars and ensures they will be functioning near perfection for a lifetime.
Overall, the EL Range's are the best binoculars for big game hunting that I have had my hands on. The quality of the optics is second to none and when combined with a built in rangefinder they become a rifle hunters dream. With a price tag of $3,443 they aren't going to be an impulse buy for many but their quality makes them a once in a lifetime purchase worth aspiring towards. I've only been married for 5 years. Maybe in another 15 I'll be rewarded like my father and be able to permanently add a pair of these wonderful optics to my closet.