Pearls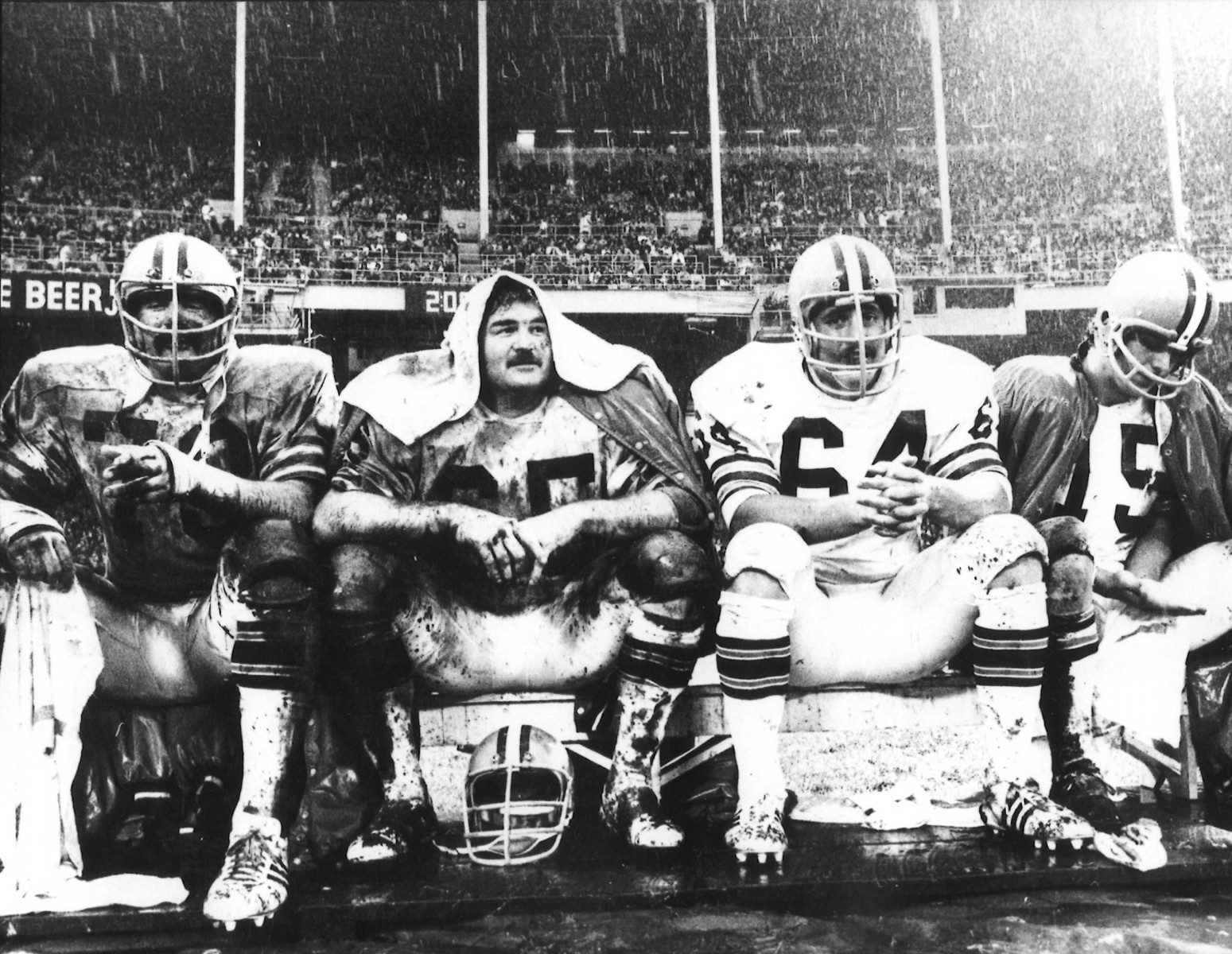 A picture of a young man hangs in my workspace. Four young men actually, but there's one in particular looking directly into the camera and, as the frame's orientation would have it, over my shoulder while I write. I knew this man to be, among many other things, a natural storyteller, so it's a pleasure to think of him watching my words stutter out onto the page. Some of his most popular tales, requested and retold again and again, were set in the stadium (also gone now) where he's pictured. Others were built on little glimpses of family life. Regardless of genre, his stories all beat with the same heart: experiences shared with the people he loved.
Take for instance my mother's first stab at steaming blue crabs. We were new to Williamsburg Virginia. The sticky swelter of low country summer and the bounty of the Chesapeake Bay were both still novel to us when my brother and I returned from the municipal marina – one big boy, one little, both sun-tanned, filthy and proud – with a hand-caught bucketful of Queen's Creek's finest. Had she more experience in such matters Mom would have tonged the crustaceans from the bucket one-by-one.  Instead she acquired the necessary experience, and the hard won knowledge that came with it, by trying to dump the whole catch into the pot en masse. The family had huddled around to take in the auspicious occasion. So we were all on hand to see 20 pounds of live crab slide out in a single tangled clot and explode over the pot, stove, counter and kitchen floor. But it was Dad who brought down the house time and again in the retelling of the scuttling, snapping melee that followed. By the time he came to the climax – my brother armed with an oven mitt and wooden spoon, belly crawling headlong behind the dishwasher to square off with one last desperate escapee – listeners were reliably doubled over and in tears.
Life can be described as one long, unbroken string of experience. The tendency in our busy worlds is to let that line spool by unnoticed. But if we pay attention, its constituent moments sometimes stand out like pearls. Maybe it's the split second that you notice a dark shape behind your fly, or that crease in time when you realize you'll take the shot, or maybe it's just a pile of armored spiders taking over the kitchen. The moments will come and they'll go and you won't get them back. So get out there with the dads and kids in your life this Father's Day weekend, collect the ones you can, polish them up in the retelling, and pass them on like the family heirlooms they're destined to be.