The Seam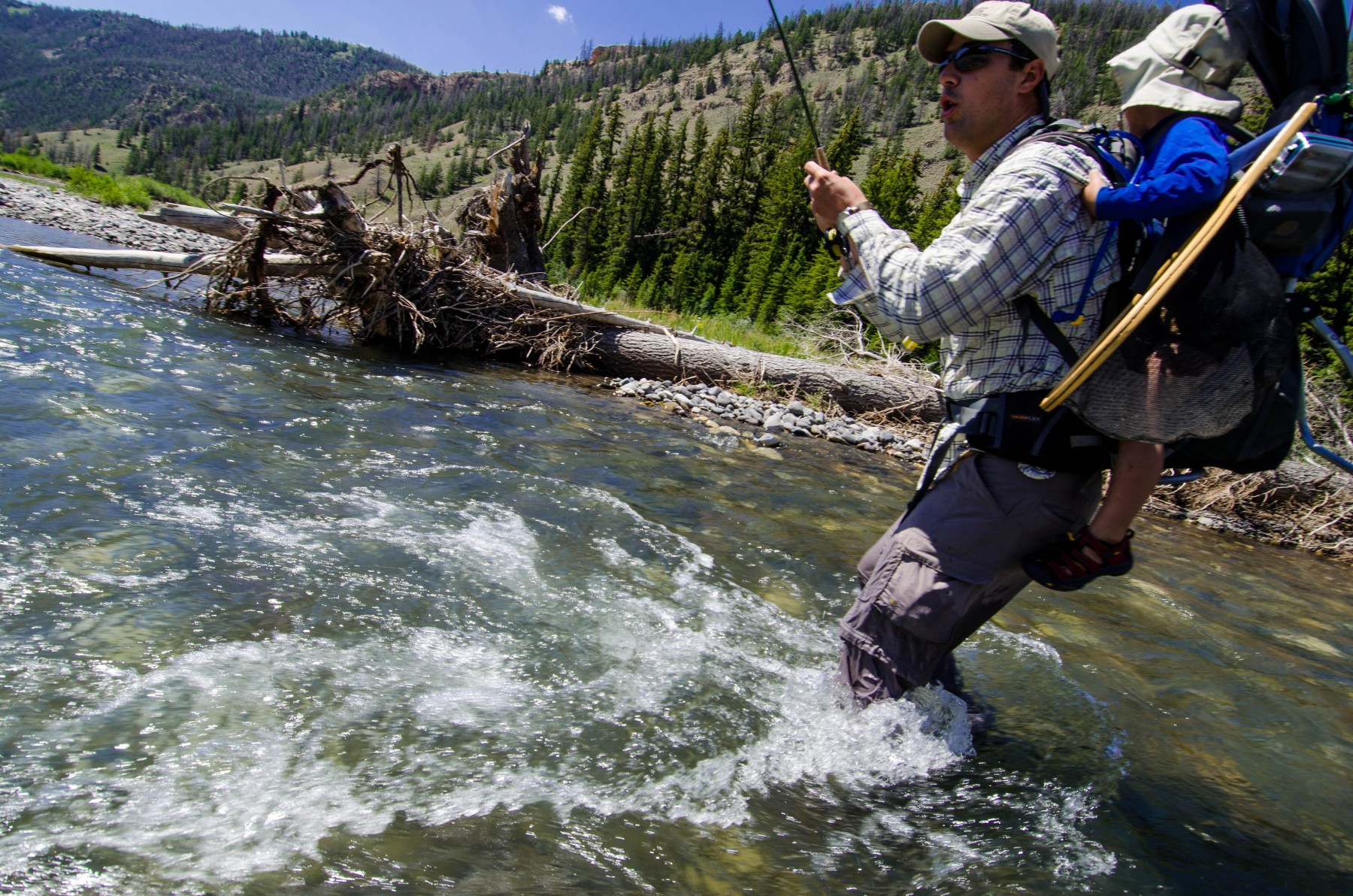 We nearly passed it by. Fast water, little structure, it just didn't quite seem worth it. But time was on our side and Matt decided to wade into position for a quick cast. Before I knew what happened he was tied fast into a good fish…and losing ground.
I tossed the Echo Gecko aside. Wading with a four year old on my back, I worked across the heavy current to assist. Moving steadily down stream, Matt was was trying to find the balance between applying just enough pressure while not breaking off. Grabbing the net from his pack I moved into position to land the fish (since the last net handling cluster we devised a releasable system).
After several strong runs the fish was ready to give me a shot.  I'd like to say I scooped him up on the first attempt, but I'd be lieing. The fish had strength to spare, but we were soon fortunate to land an incredible cutthroat caught in his native range.