Canal 'Cuda — An Under-appreciated Fishery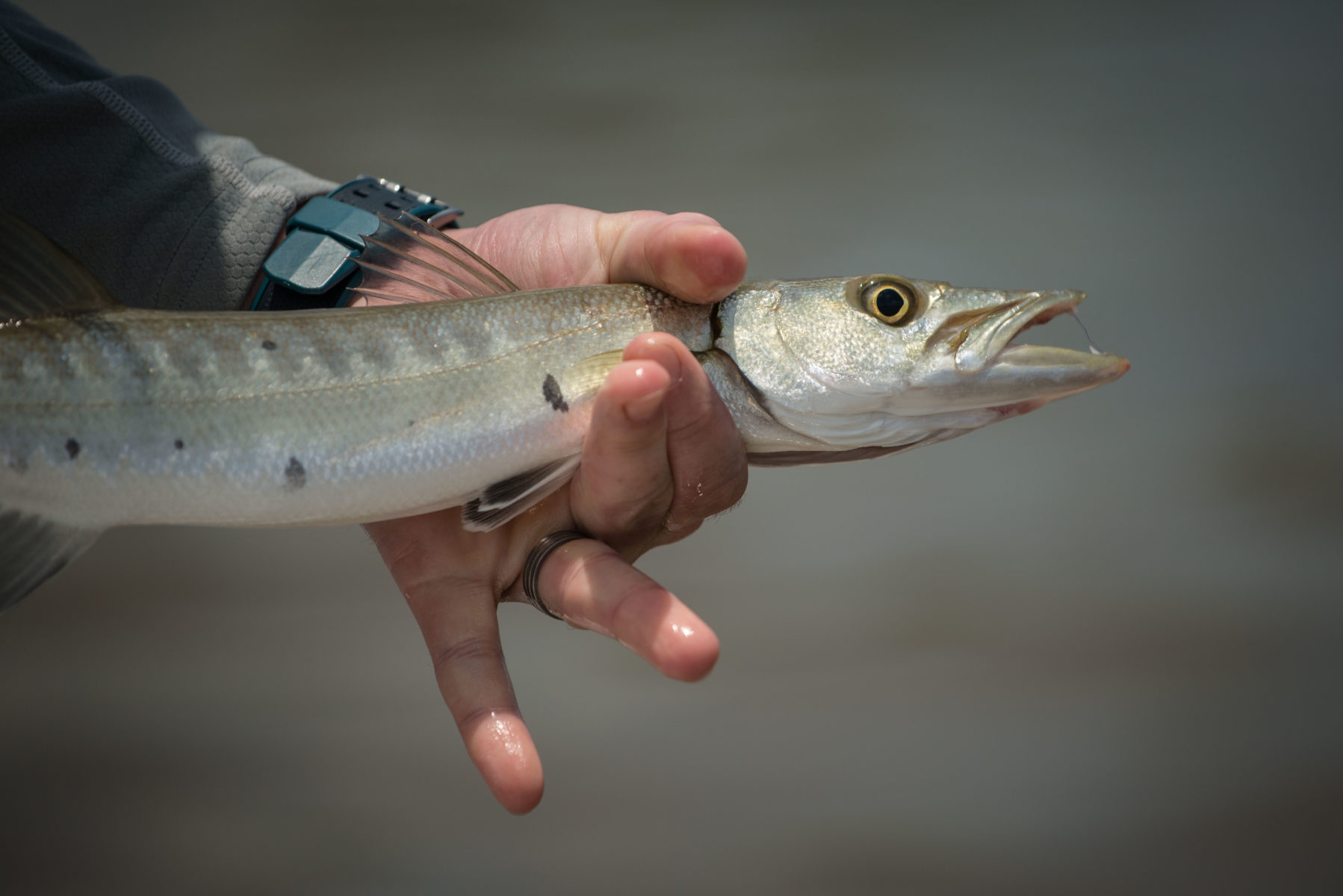 The sea, she was angry that day.
"We're coming into the strike zone," said the 70-year-old captain to his 7-year-old mate.
"I'd advise you to keep your rod tip up and hold on tight," said the mate to his 20-year old angler.
"Hold my pina colada," said the angler to her boyfriend.
Actually, the sea had been angry all week. Heavy shifting winds had churned the Gulfstream into a white-capped moshpit and stirred the flats into chop soup. The boat hadn't left the dock in days.
"I want to see those baits skipping," said the captain.
"You're doing good," encouraged the mate. "But I expect I'd have caught five by now."
"Where's my pina colada?" asked the angler.
In defiance of the W, we'd sought out the only manageable water left to us, the canals of Lower Matecumbe Key. The man-made waterways are essentially the marine equivalent of narrow alleys and parking lots. But they're plenty sheltered. And retirees aren't the only species in residence.
"Manatee!" hollered the boyfriend.
"Good technique," said the mate, "let your mind wander. "
"Did we bring more pina colada?" asked the angler.
We got polite waves and puzzled glances from docks, decks and boats as we trolled past, often within handshake range. No one seemed to know quite what to make of the family fishing expedition putt-putting through the backyard.
"I was the first to identify the canal 'cuda fishery back in the early eighties," boasted the captain. "It's saved many a trip. Not sure why it hasn't caught on."
"People are probably afraid of their teeth," suggested the mate.
"Teeth?" asked the boyfriend.
"Fish on!" yelled the angler.
"I'm going to need a net and a towel," said the mate, all business.