In Defense of Frog Water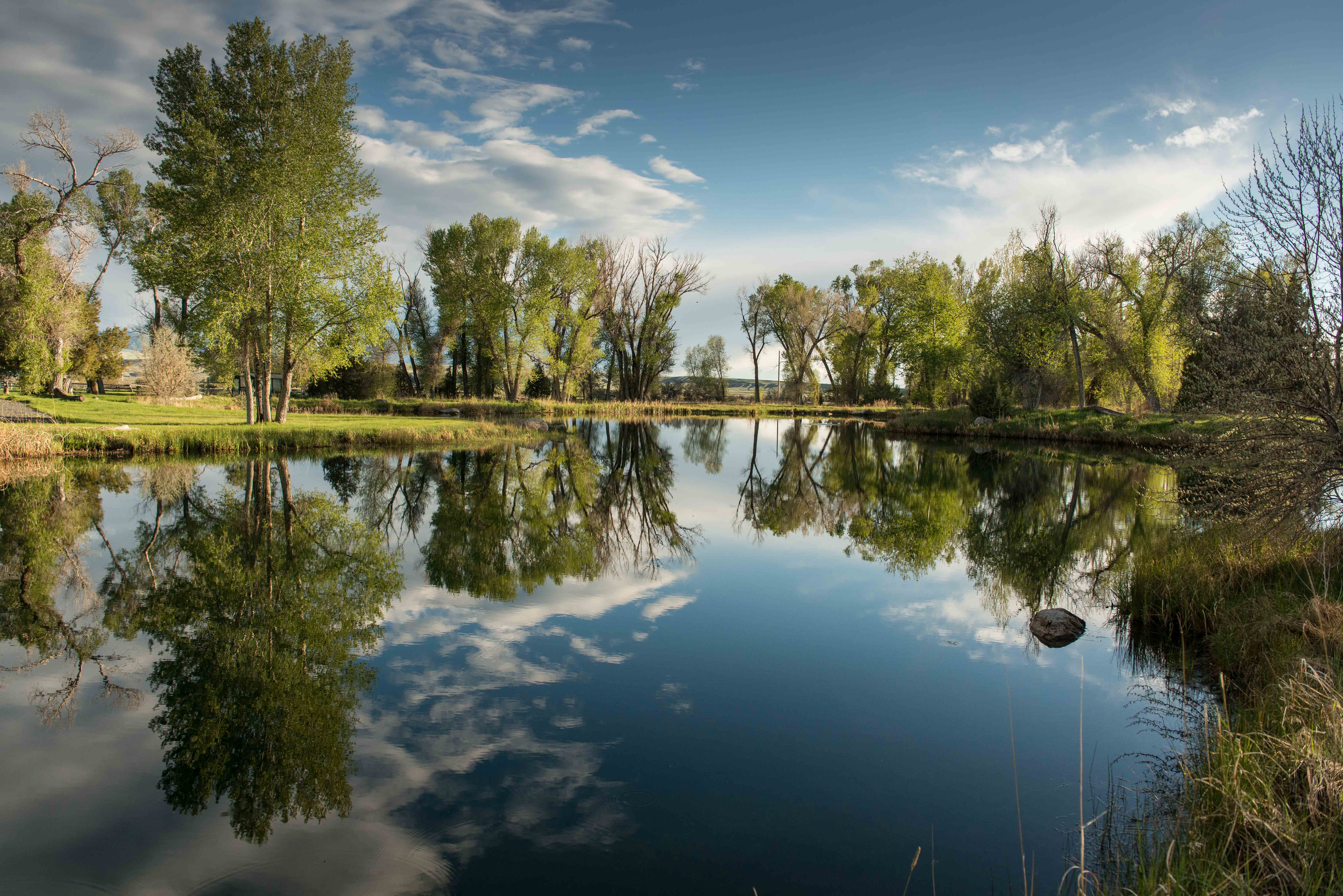 Wild rivers have lobbyists. Spring creeks get glossy magazine covers. And who doesn't love a high alpine lake?
The humble farm pond, meanwhile, never gets picked for the fishing-hole all star team. That's an oversight and, dare I say, an injustice.
You know the under-appreciated mud hole I'm talking about. Even if you don't have a relationship with one today, you have in the past, and that's made all the difference. It may not have been on an actual farm. Hell, it may not even be a certifiable pond, but that's fine. Any old glorified puddle will do, provided it's home to a collection of critters.
It won't win any beauty contests, you'd only swim in it on a double-dog-dare, and terms like "Blue Ribbon", "Gold Medal" and "Wild and Scenic" just don't apply.
But it still deserves its rightful place in the pantheon of fishing venues all the same.
Frog-water is the gateway drug of outdoor sport.
I've been fortunate enough to pull a few sexy fish from picture postcard bodies of water in my day. But for sheer life altering impact, the palm-sized panfish in my boyhood neighborhood pond are tough competition.
I can still see them, prowling the branches of their waterlogged sycamore. I watched them watch my foam spiders while the bass watched it all from below. I guess we were all waiting for someone else to make a mistake.
Rather prosaic, in retrospect, but it was the grandest drama available to me as a little kid… more than enough to kindle a lifelong fascination.
And now, a third of century later, when every glamorous river in the West is disfigured with runoff, and those storied high alpine lakes are weeks away from ice-out, where does one go to get a fix?
Back to the reliable old pond, of course. Not proud, not pretty, just plugging away with its muskrats, crawdads, worms and weeds.
If only every aspect of our lives had such a work horse available.