Friday Classic | One Fish: Sometimes It's Just What You Need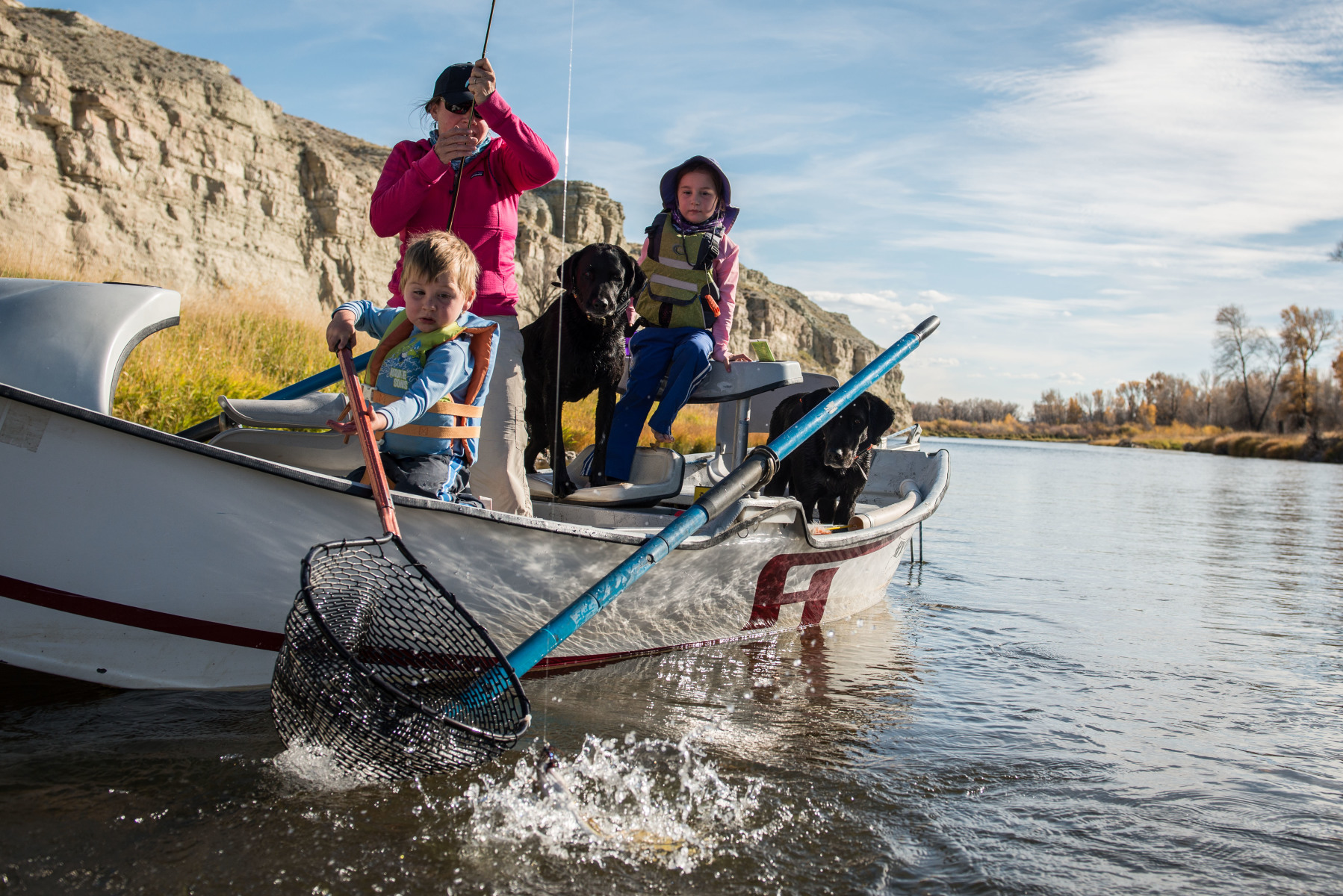 The day is perfect. No one is on the river except us. Golden leaves adorn Cottonwoods along the bank. The sky is a deep blue laced with a few wispy clouds. Temps are in the low 60's and there is nary a breath of wind. These days are rare.
But everyone's cranky. It's nap time. Or it seems like that's what we all need.
My wife traded in the rod for oars and not because she had caught her fill and wanted to let me in on the action. We weren't into fish. My son wanted to fish on his own but his rod is still somewhere on the bottom of the Smith River. Nearly 600 miles away. My daughter is doing pretty well, but she is perturbed to be stuck in the back of the boat. An unfortunate symptom of being the best behaved person onboard. I'm irked because of the general discontent on the vessel and the varying distance between me and the bank I'm trying to fish.
In a moment of shear luck this all changed. I quit stripping a streamer to grab my son with a free hand, keeping him from falling in the river. Picking up the rod I realize I have a fish on. It's a nice brown and suddenly it's game time for everyone on board. My son grabs the net. My daughter provides advice from the back. Positioning the boat perfectly my wife sets us up to land the fish. Even the dogs wake up in hopes they can get in on the action. Turns out one fish was all we needed.