Out Fish the Big Boys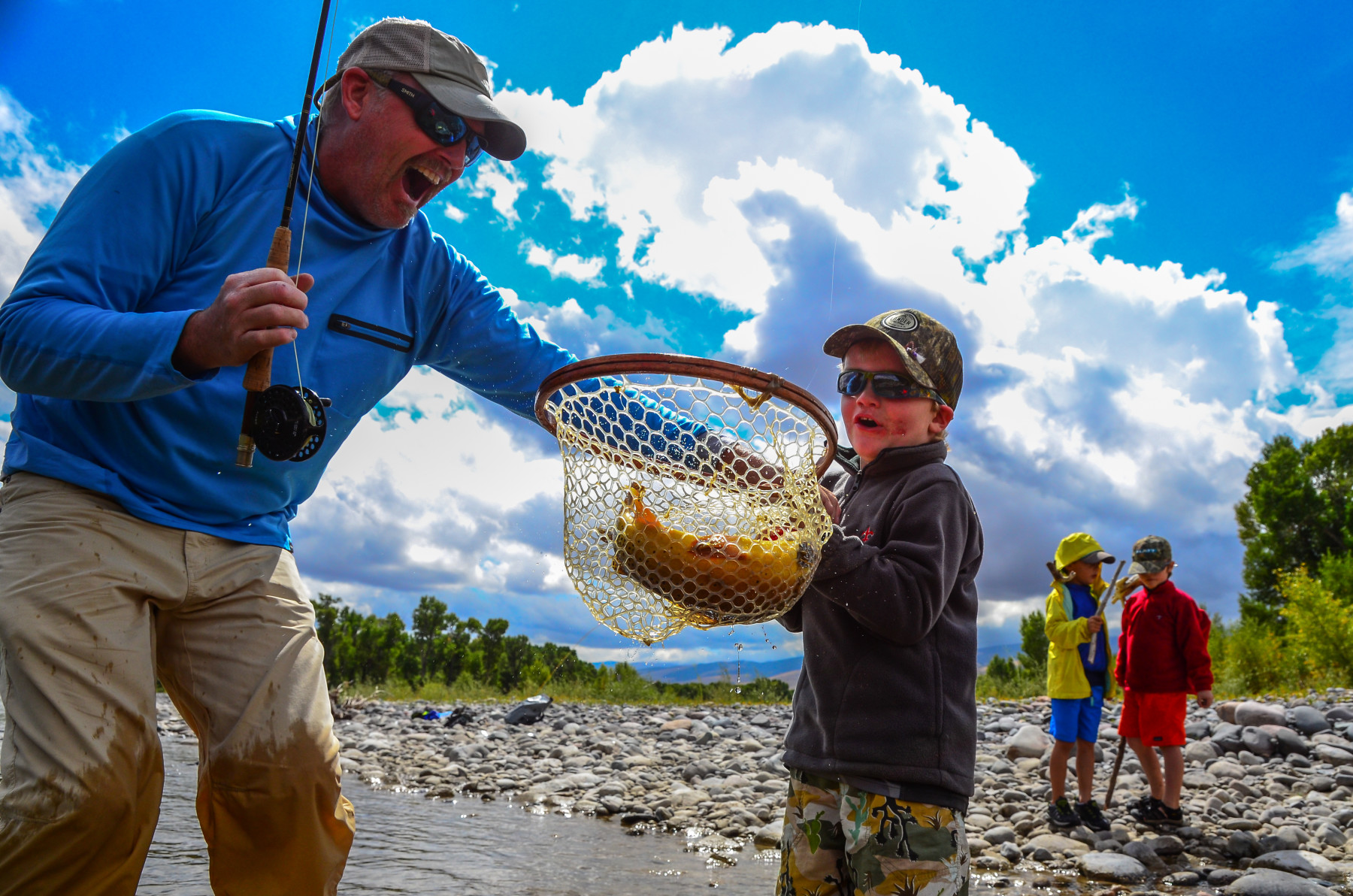 It's a tough lot, being the youngest. The big kids have all the say-so, all the privileges and all the might to hang onto both. Most methods for carving out one's fair share of the fun and attention — tactical screaming, say, or the maniacal deployment of blunt weaponry — only produce angry parents and certain sibling retribution. No doubt about it, the deck is stacked, and there's almost no recourse. What's a little kid to do?
Own the net, that's what.
Who needs admission to the big boys' fort when there's action on the water. Let 'em keep their wolf tracks, driftwood spears and elk bones. In fact, the farther they wander on their exclusive adventures, the better.
Because when dad pulls tight again, he'll need someone to scoop for him, and Big Fish are the ultimate equalizer. Nobody laughs at the kid holding the hog.
Even when he accidentally drops it…