Forget The Forecast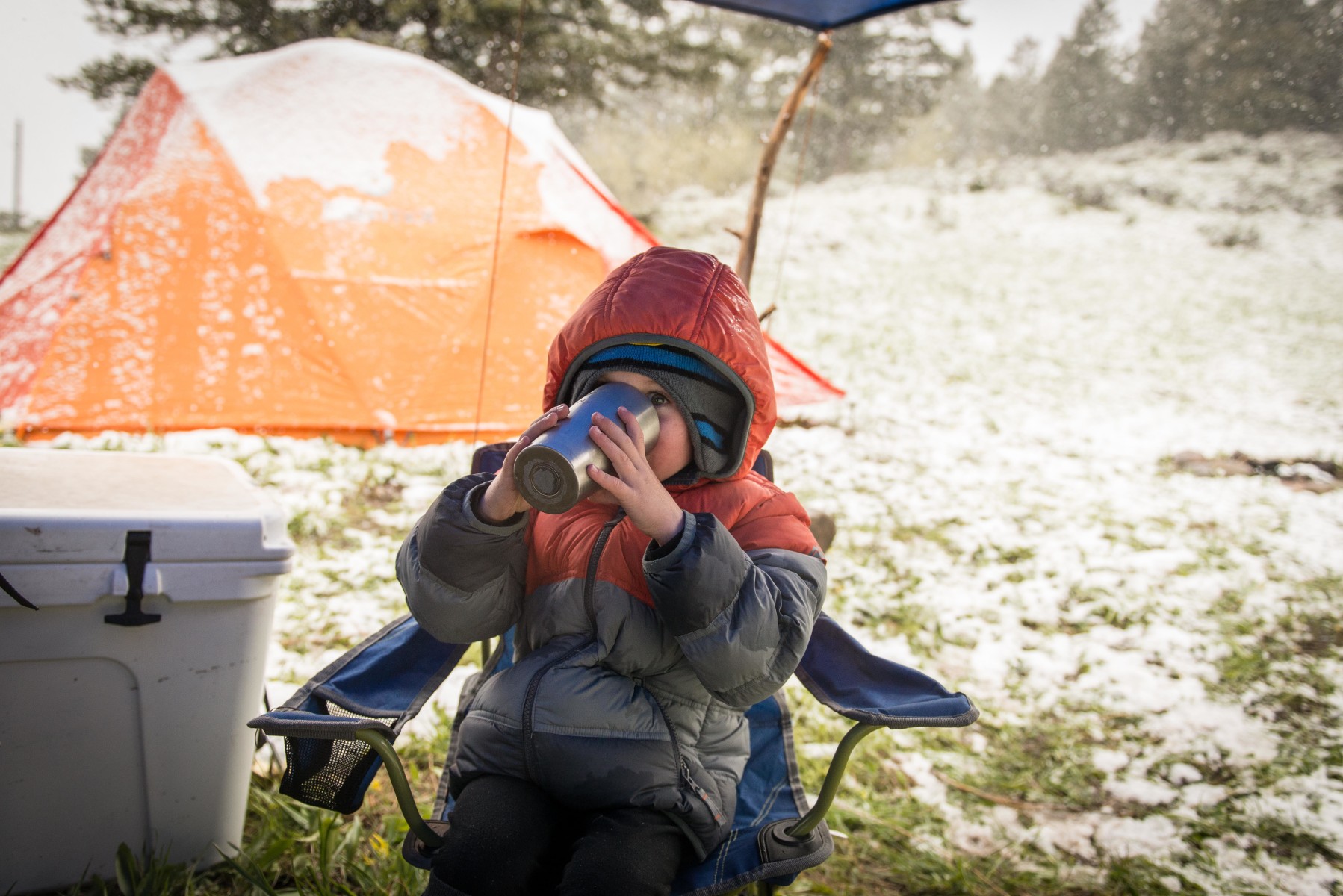 We drove higher up the steadily shrinking dirt road looking for a decent spot to camp. Our options were diminishing. We just needed a spot for one night. It was Memorial Day weekend and every campground was full. Several Forest Service roads still had not opened for the season. A fact we did not realize until we found ourselves confronted with closed gates. We were winging it.
Just as it seemed we were out of options, we found a spot to pitch the family tent — an idilic green meadow, perched high on the mountain, guarded by conifers, and with a view of the valley below. We spent the evening tossing a football, roasting hot dogs, and making smores. It couldn't have been better or more cliche. It was exactly what we wanted.
Storm clouds on the horizon refrained from crushing us while we set up camp and enjoyed the evening. But overnight they moved in with conviction. The rain was slow and steady and switched to snow well before dawn. We awoke to a sloppy mess of early season slush. Nothing changed. We layered up. Cooked breakfast, drank coffee and cocoa and went on about our business. The kids didn't bat an eye. We packed up our camp and continued on our road trip.
Spend enough time outside and you will encounter everything. Plan ahead and be prepared and you can handle all of it. Today we are loading the truck again and heading for the mountains. Rain and snow are in the forecast. It's not the weather I had hoped for, but we are committed.
We'll see how I feel about the decision on the flip side.