High Prairie Olympic Trials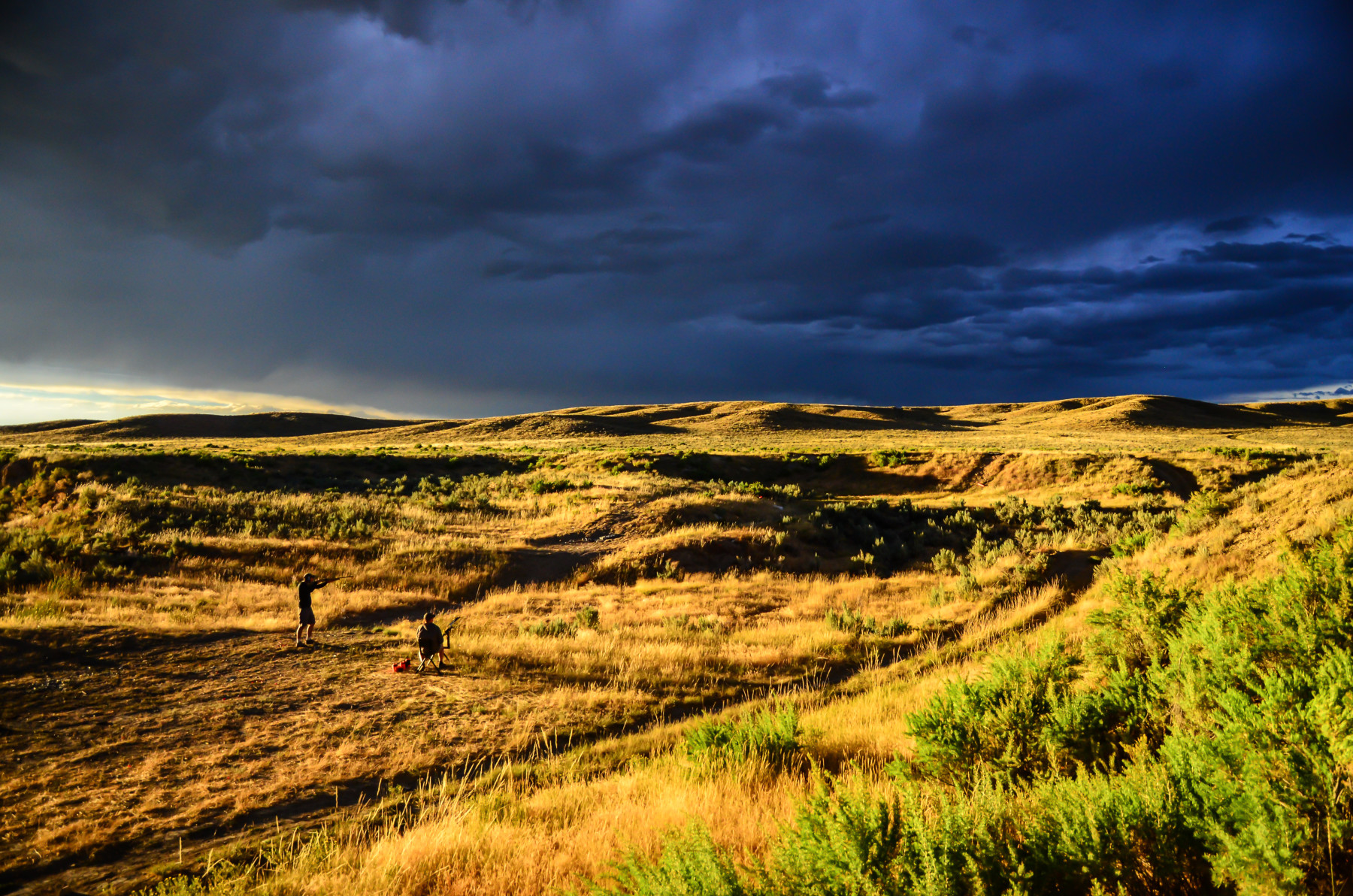 "Nice. Do the men in your family shoot too?"
"Ha… That one angle keeps giving me fits."
Practice is crucial in the run-up to hunting season. It hones technique, develops muscle memory and, most importantly, helps make firearm safety second nature.
"They do that you know. Birds. The real ones. They fly away from you."
It's effects on shooter confidence may vary.
"Right. You're up, wiseass."
I have to imagine the U.S. Olympic skeet team's training regimen is a little more disciplined, if no less competitive than the average late summer clay-busting session. Of course, they're gunning for something altogether different.
"Nah, why don't you finish off that box…. season's right around the corner."
The timeless glory of Olympic gold.
"Fine then. Load another. A double."
We're aiming instead for the last bird of a limit, breaking golden in the late day sun, and good, footsore company there to witness its fall. Timeless in its own right. And toward that end, I think the program suits just fine.
"Ready?"
"I plan to be. Let 'er fly."