Where Do You Go From Here?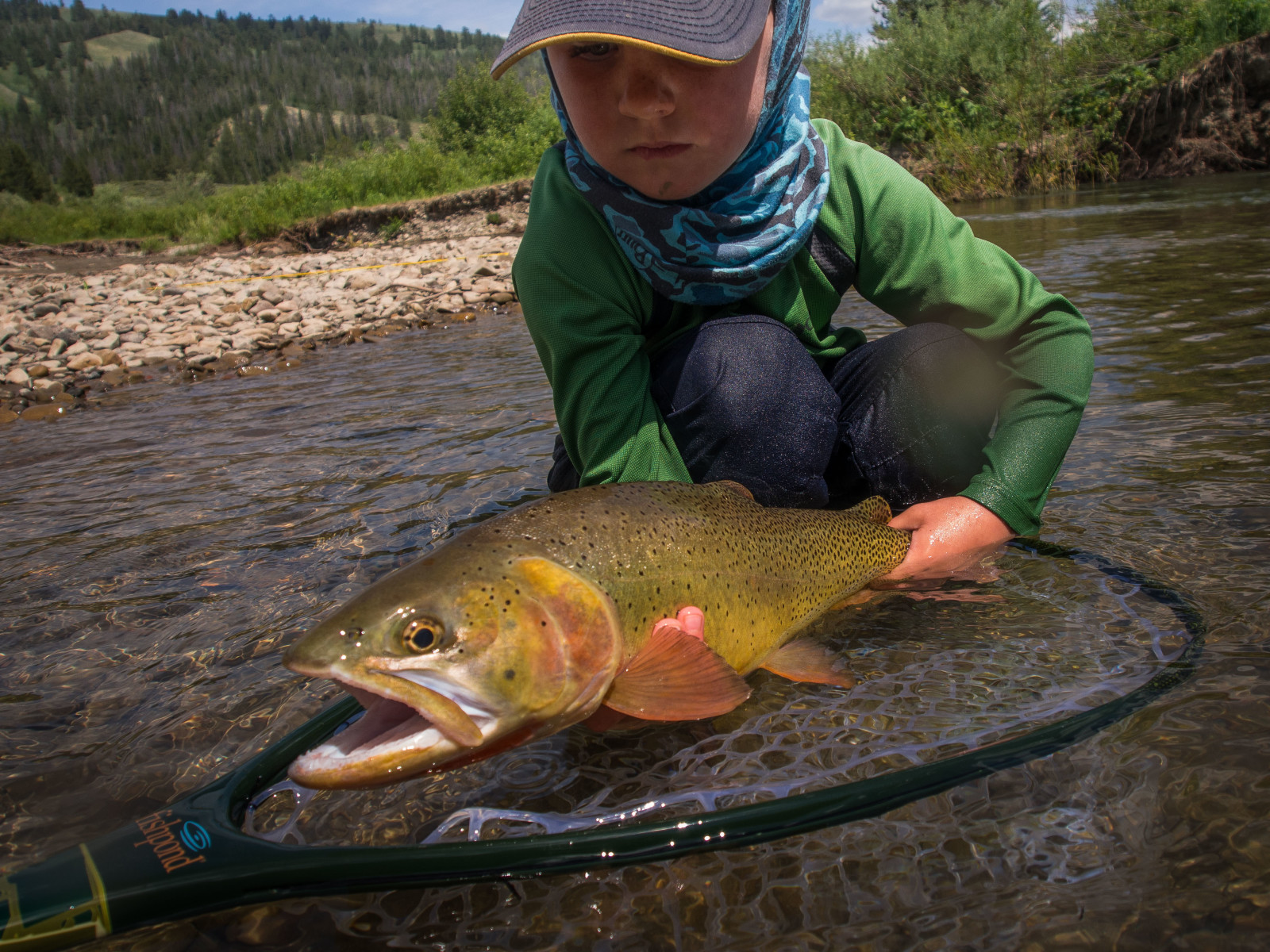 The little man has a nose for big fish lately, but I'm not sure where you go from here. I don't get too sentimental about individual fish very often but this one was special for me, if not just impressive. Caught in a small freestone stream, in the heart of a large mountain range, where it's ancestors have lived for millennia, this fish is a trout in it's highest form. Native and thriving in it's native range. Add size that would stack it up as a trophy on most tailwaters and it is all the more memorable.
The fishing had been tough. We'd managed to coax a couple six to eight inch cuttys to hand, after much work, and had not seen a hint of anything larger. When the rod doubled over and I caught my first glimpse of this beast I knew we were hooked into something special. The venerable Echo Gecko, the best kids rod you can get your hands on, performed admirably as we braced for the battle. My son jumped into action and nimbly worked downstream with the net in hand, until it was time to make his move.  Meanwhile I used all 7.5 feet of the bright yellow rod to encourage the fish to the bank.
With a deftness that defies his five years of age, my son thrust the net forward at precisely the right moment and corralled our quarry. We knelt in water still frigid and stained with sediment from winter snowmelt. Grinning from ear to ear we were mystified at what we were witnessing. Hands shaking we admired the fish and then let him slip back into his lair. We were ecstatic. After exchanging high fives, we couldn't stop giggling for the mile walk back to camp. Heck I'm still smiling. Given the location, the individual specimen, and the company, it was an experience I won't soon forget, and neither will my son. I hate to tell him he's set an awfully high bar.