Kids At Work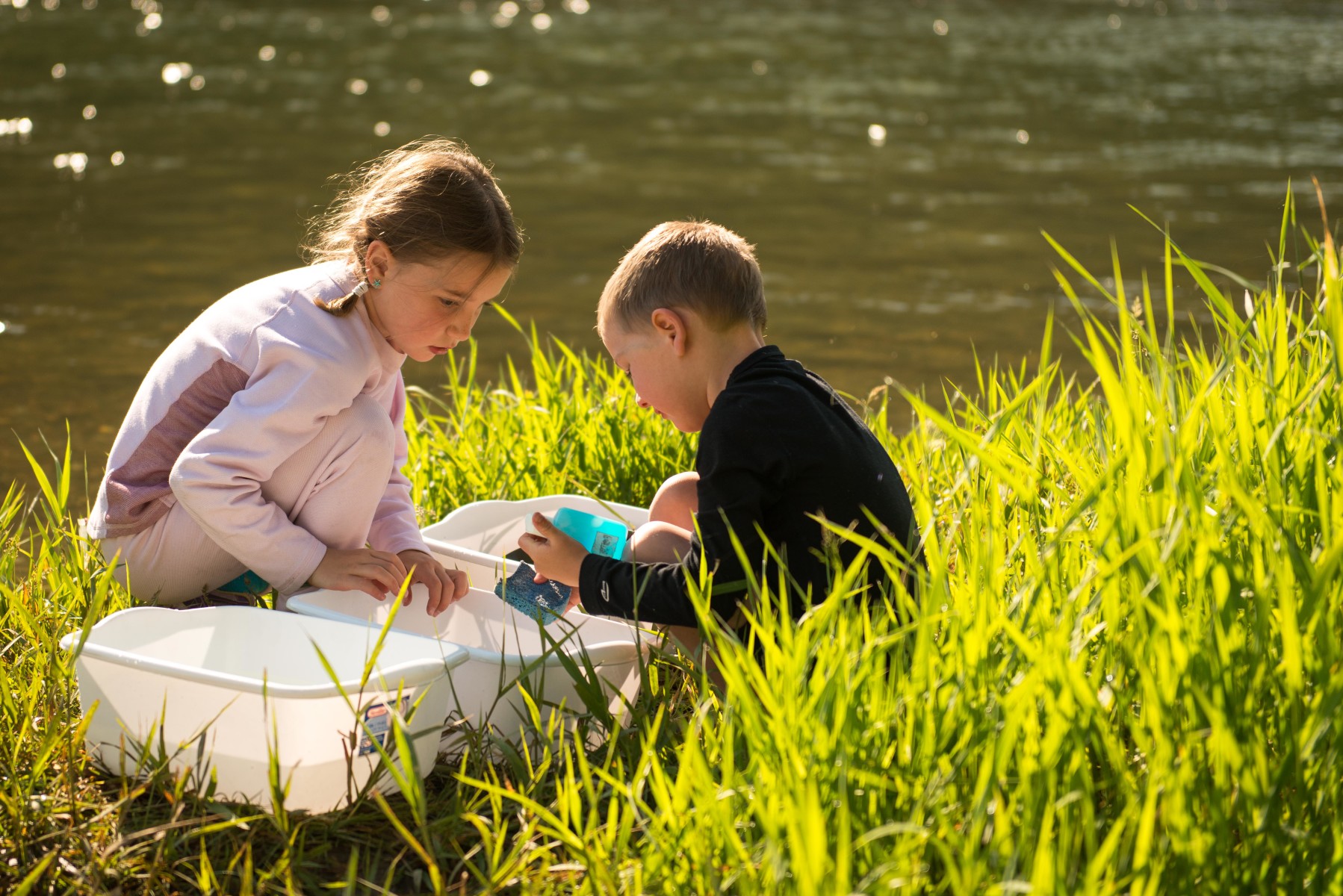 The kids contentedly scrubbed dishes on the river bank. It took awhile, but they didn't make a peep. In the end all the dishes were clean. It seemed like a minor miracle.
We've turned over a new leaf. Having our kids participate in chores while at home and when camping has been a habit of ours, but so far it the supervision required hasn't warranted the near-term return on investment. Now it might be starting to pay off.
On a recent three day river trip our kids took on two significant chores that actually serve as a help to all of us. First they are responsible for setting up the inside of the tent. They lay out sleeping bags and pads and organizing everyones personal bags (we each have one). This might not sound like much, but the kids make a game out of it, usually play in the tent for an hour, and set up our stuff. It's a great contribution to the family.
We then jumped into a new realm when we told the kids they needed to do dishes. A new three bin system — one bin for the initial rinse, followed by soapy water, and then a final rinse — seemed to lower the barrier for entry and set our kids up for success. They fought over the single sponge but otherwise performed the task unaccompanied after a tutorial and some help with the initial set up. For three days I didn't clean a dish.
As a parent I hope we are fostering the beginning of a work ethic and skills that will serve our kids well for years to come. Selfishly I'm excited for the kids to pull more weight. For our next trip the kids demanded we bring two sponges. I'm more than happy to comply with their demand.