A Whole Lot Of Trout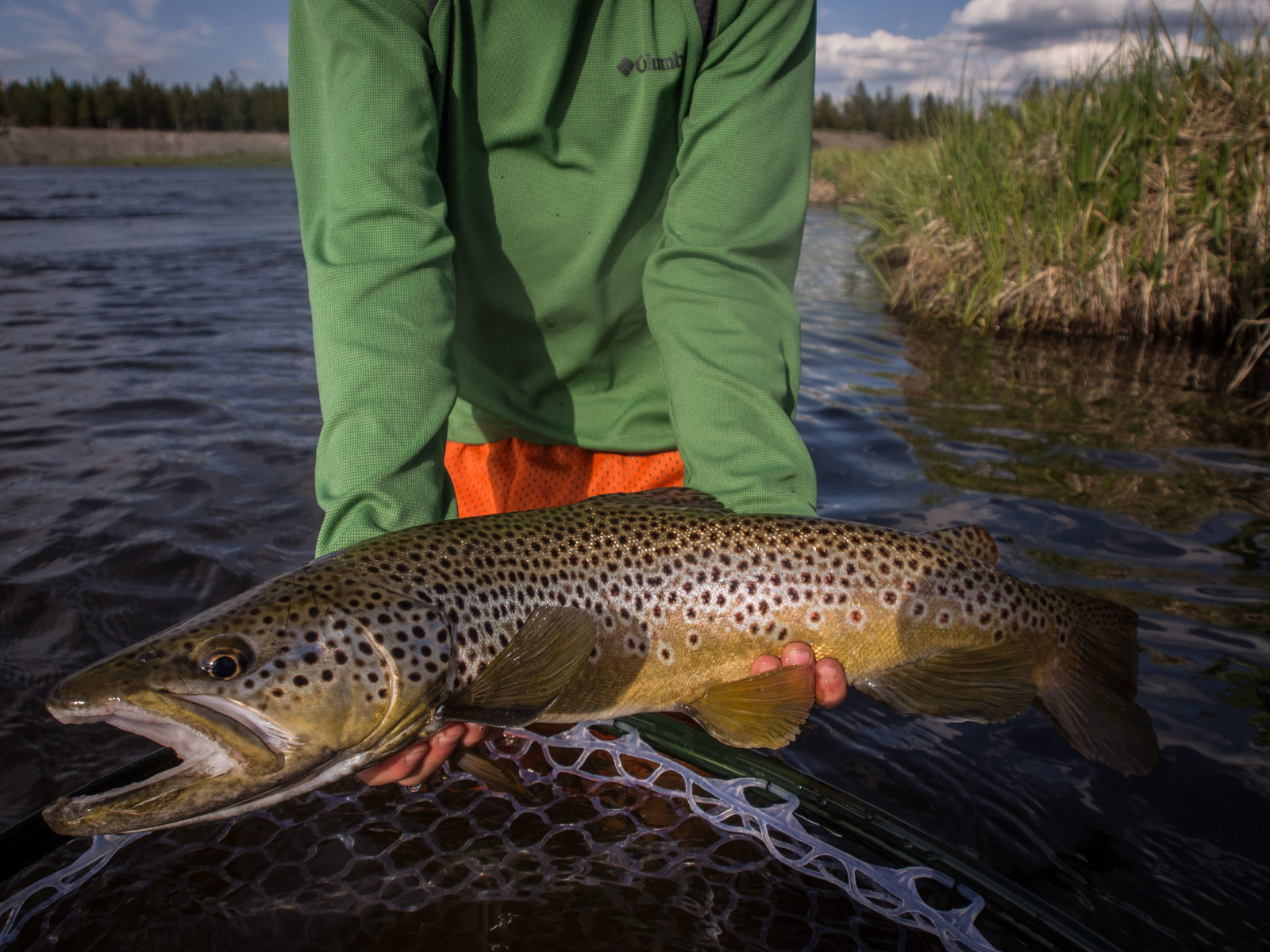 The little man wanted to fish. We'd been passing water by over the course of our road trip and the timing just wasn't working out. Until now.
Full of enthusiasm and with a net over his shoulder we headed to the river. In typical five year old fashion the initial excitement and interest waned fifteen minutes later. We revisited the concept of perseverance and carried on. He helped me pick a fly and we swung a gaudy streamer through juicy looking water.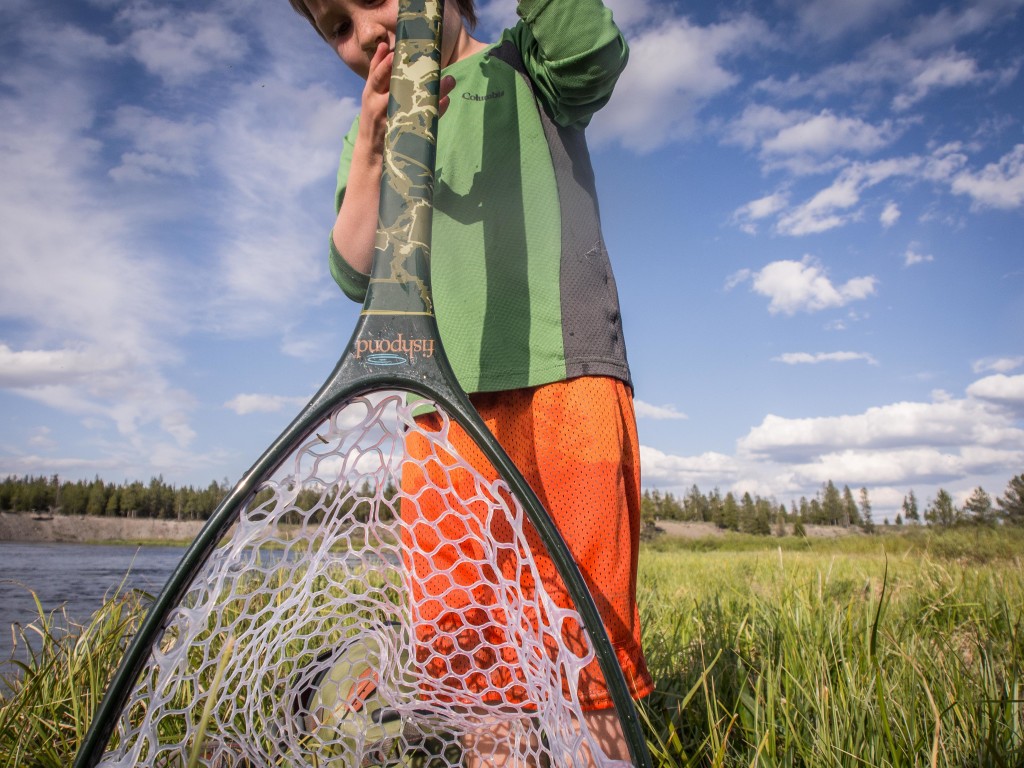 Time was not on our side. The sun was sinking in the sky along with the motivation necessary to keep after it. Desperately I tried to buy a few more casts. We checked out a beaver dam, looked at willows, talked about bears. It was nearly time to call it a day. 30 minutes of fishing were all we were going to get.
Then the line came tight. A large swirl followed and I got my first glimpse of what was on the line. This wasn't your average trout. My son had the net at the ready and forgot all his previous reasons to go home.
We gained our composure and brought the brown to hand. A winter holdover, he would surely retreat to the lake soon, but today he graced us with his presence. It was a lesson in patience, however small, and needless to say we ended on a high note.