Friday Classic: Rearview Mirror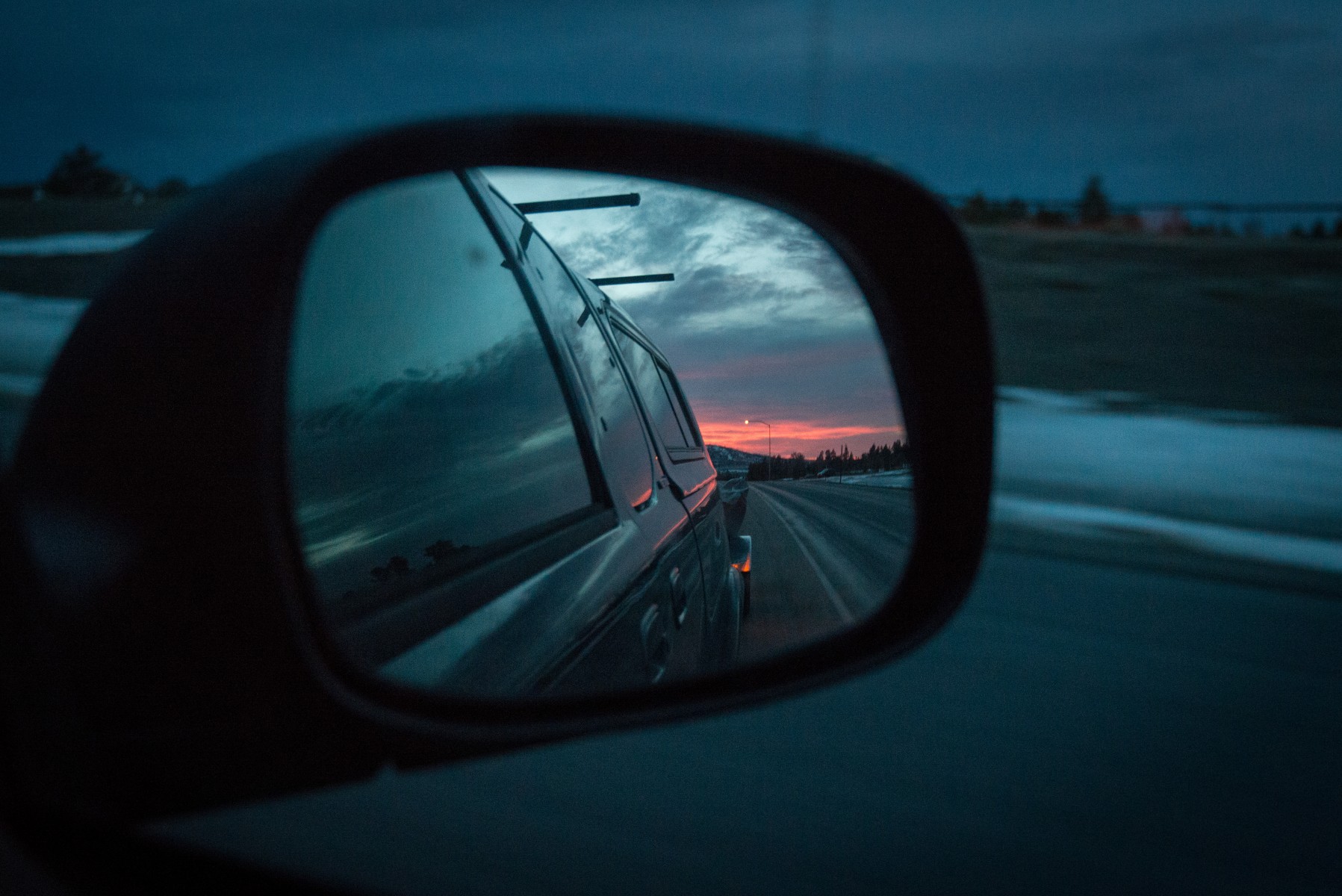 The clock reads 4:15am. The alarm is set for 4:45am. A few minutes pass and I decide attempting to sleep any more is futile. Like a kid on Christmas, I still have trouble sleeping when I'm heading out early to hunt or fish. I toss and turn and often am up before the alarm goes off. It catches up with me later, but I'm always eager to get out the door.
As I sip coffee in the dark cab of the truck I see hints of pink on the horizon. Cruising down the two lane highway the world lights up with colors only seen during the first few moments of the day. Looking back I take a final look at the sunrise as I pull the boat towards the river. In these moments I am always filled with optimism for what lies ahead.