Caddis, Caddis, Caddis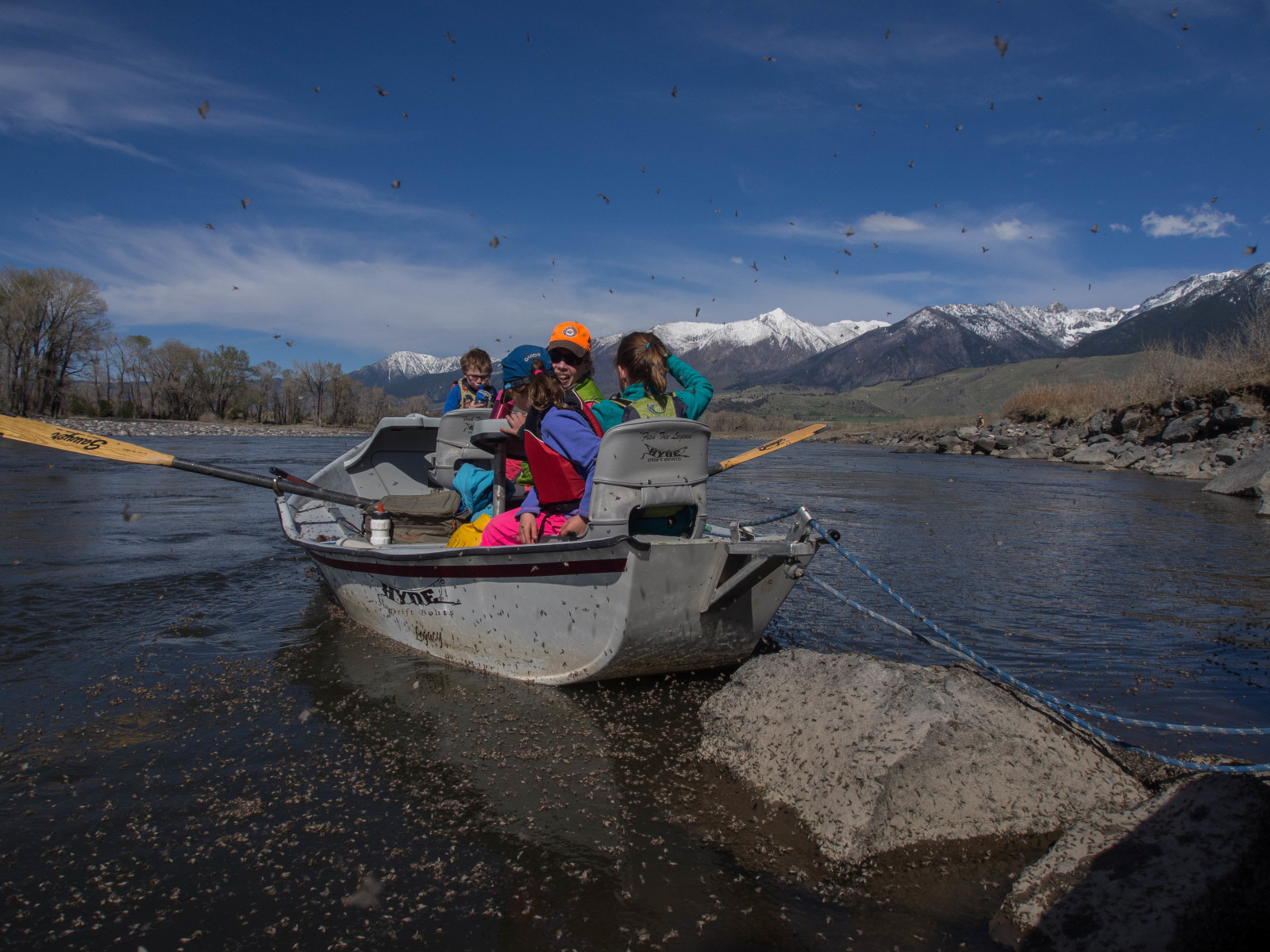 Experience, rumors, a gut feeling — it was all starting to add up. It felt like the stars were aligning. But soccer games, a play date, and chores were all conspiring to keep us from the river. I started to make my case the night before. My wife was quick to latch on. We started planning with just a few hours to spare.
I started the prep work early the next morning, hitching the up the boat and organizing gear. We packed snacks and extra clothes and arranged for a shuttle and dog care with my aunt, who happens to live on the river. A brief detour to the soccer fields, drift boat in tow, and we would be on our way. When the action ceased on the pitch,  we swapped cleats for wading boots in a gas station parking lot. My daughter's friend joined us and we now had the play date covered. Chores could wait.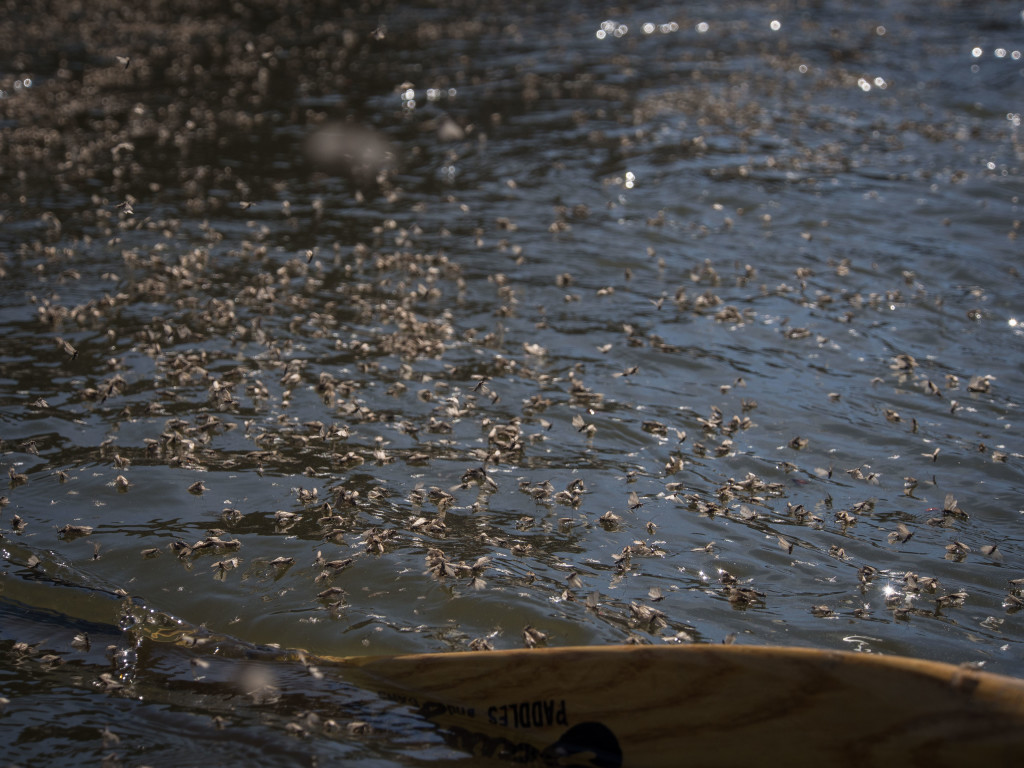 Frigid temps had dominated the weather, allowing the river to drop and clear. But cold conditions were giving way by warm sunlight and puffy white clouds. The caddis took notice. Bugs were in the air at the put-in and trout were rising along side the boat. Back eddies and foam holes were over run with caddis. Anchoring, we waded to compete with the naturals. It wasn't long before we were tied into fish.
The kids took turns manning the net and fighting over who got to release the fish. When satiated we moved to the next spot. Utter joy on the part of the kids was punctuated by complaints that "this is a terrible day to be out, the bugs are awful". We worked to connect the dots. We all fish in the hopes of days like this. In our neck of the woods it doesn't happen every year. Do it it enough though and sometimes it all falls into place.