When The Levee Breaks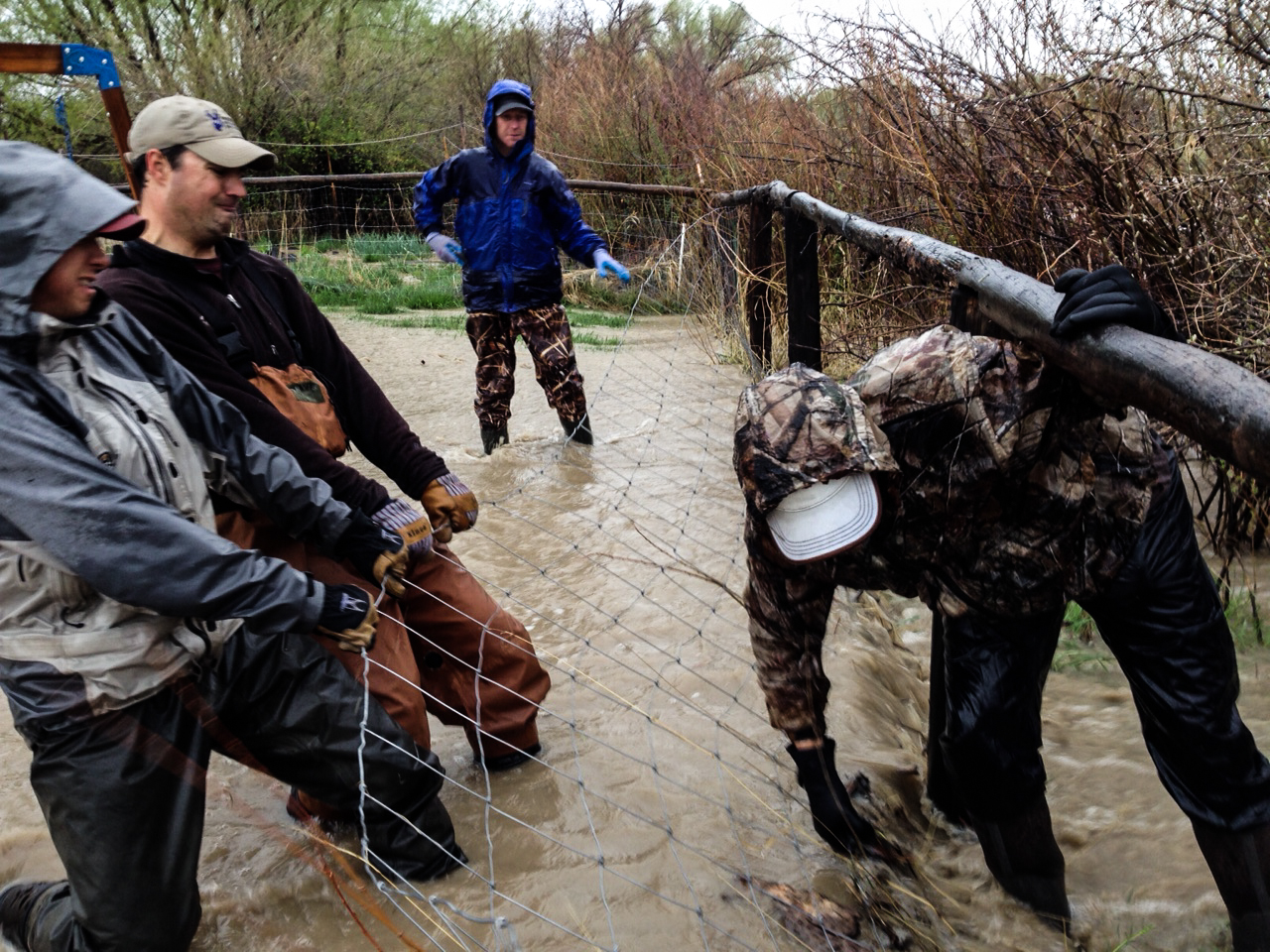 Experiences shared in the field are different from those of life in town. The terrain and the elements raise the stakes and narrow the margins for error. Guns and knives at use in close quarters demand a rare level of reciprocal faith. The unavoidable intimacy of life and death made immediate bonds people.
So it should come as no surprise that when the creek jumps its banks and stalks the house, when things have to be done, done right, and done fast, you turn to the same folks you have to help carry elk loads from the mountains, and net the fish of a lifetime.
Thanks for all of it fellas. You've saved my bacon in more ways than one.