The Art of Taxidermy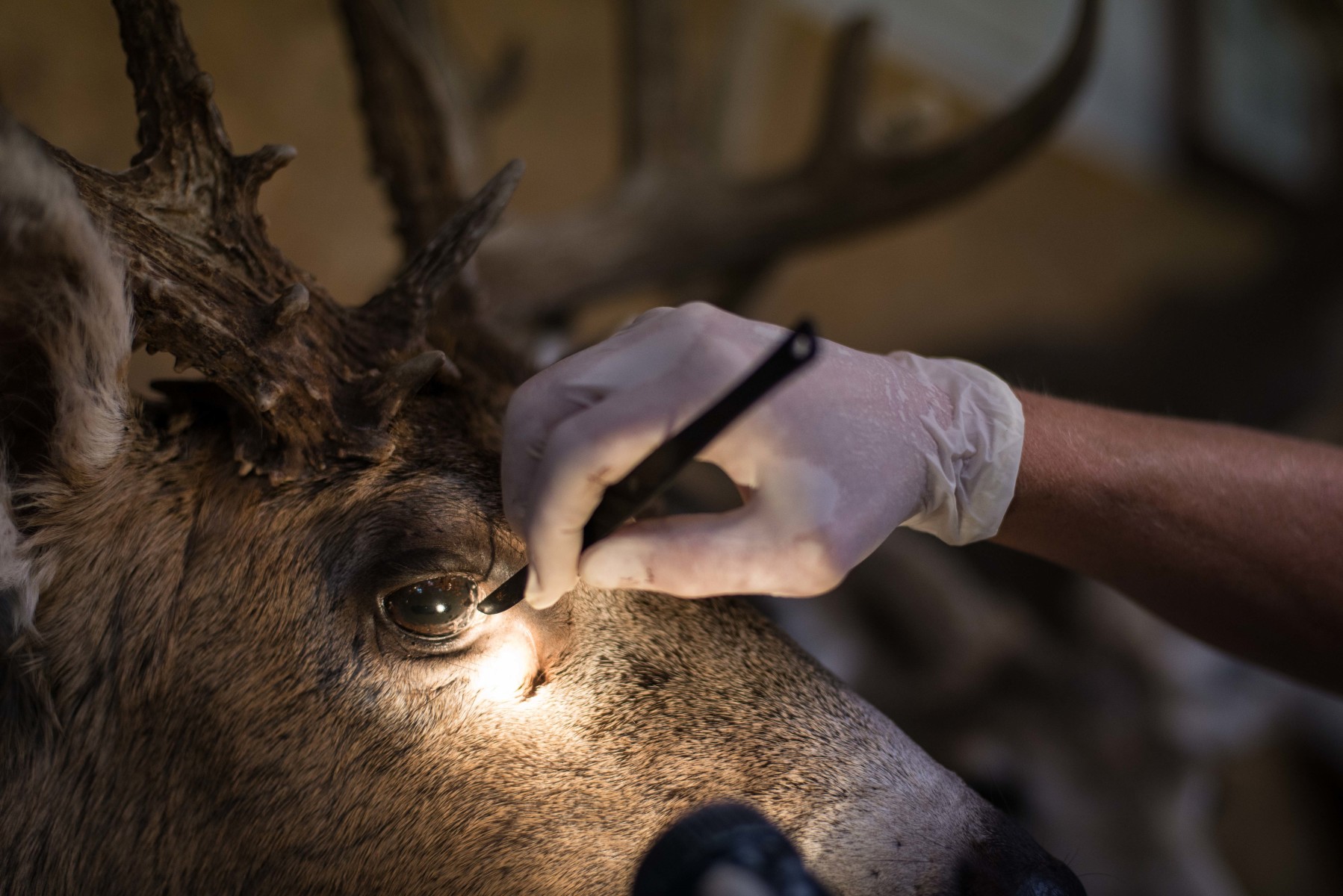 I've never been into taxidermy. It always seemed a bit over the top and when combined with the price I just haven't had any interest. A handful of european mounts can be found around my home and garage, but I've never had a full mount made of anything.
Not long ago I was asked to photograph Kim Lutz, a Lander, WY based taxidermist, who's work is renowned world wide. My eyes were opened to a whole new side of what taxidermy is. As we talked getting to know one another she pointed to an antelope buck and noted it's beauty. Not quite seeing what she did I asked her what she noted as particularly beautiful about that animal. She pointed out the well defined black cheek patch, swollen veins in his neck and  a softness in the eyes. In short she was looking at a level of detail unique to that animal that I had failed to notice.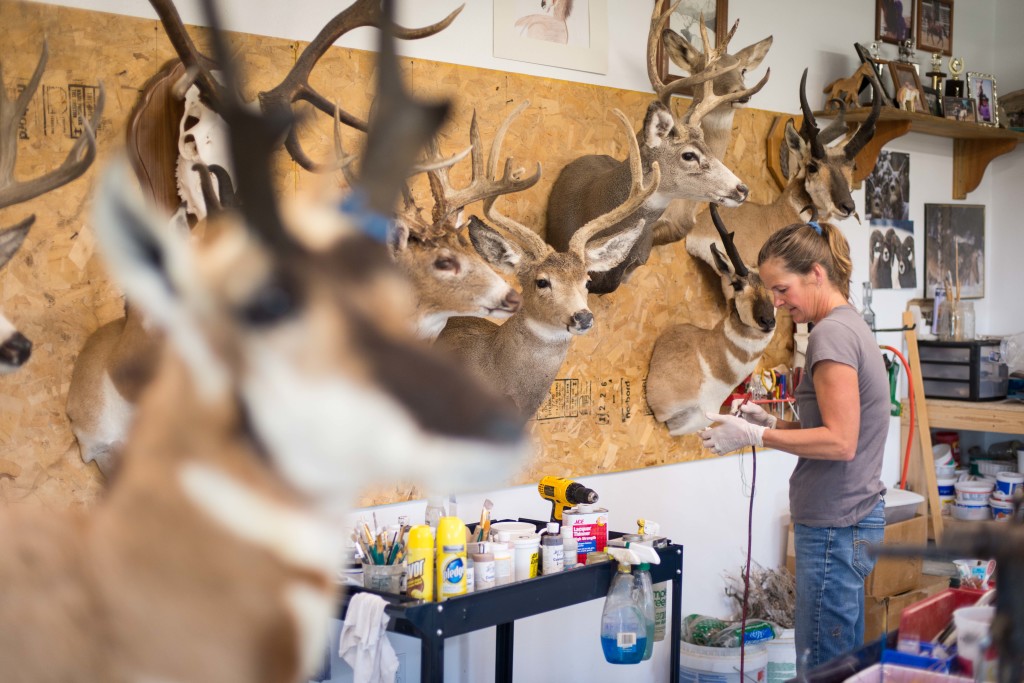 To me it was a smaller than average buck that I assumed was the first antelope shot by someone from the midwest, who would soon have it hang in in a basement rec-room. I might have been right, but Kim saw so much more. For the first time I realized that what a good taxidermist does is capture the uniqueness of an individual animal, which cannot be recounted any other way.
Thinking about a memorable bull elk I had killed the fall before I realized the european mount I had made failed to capture the bulls uniqueness. His antlers were large, but what I recall most was his dark grizzled beard, curled matted fur on his forehead, and the overall impression that he was an old battered warrior. Kim would have captured that essence.
Watching Kim work I'm impressed with her skill and precision. This is not a cookie cutter operation. Every animal is different and requires special attention. She works from several photographs of the animal and strives to make it look as it did on it's best day. I'm not sure when or if I will have a shoulder mount made, but I have gained a whole new appreciation for the art and craft of taxidermy.