Friday Classic | Less is More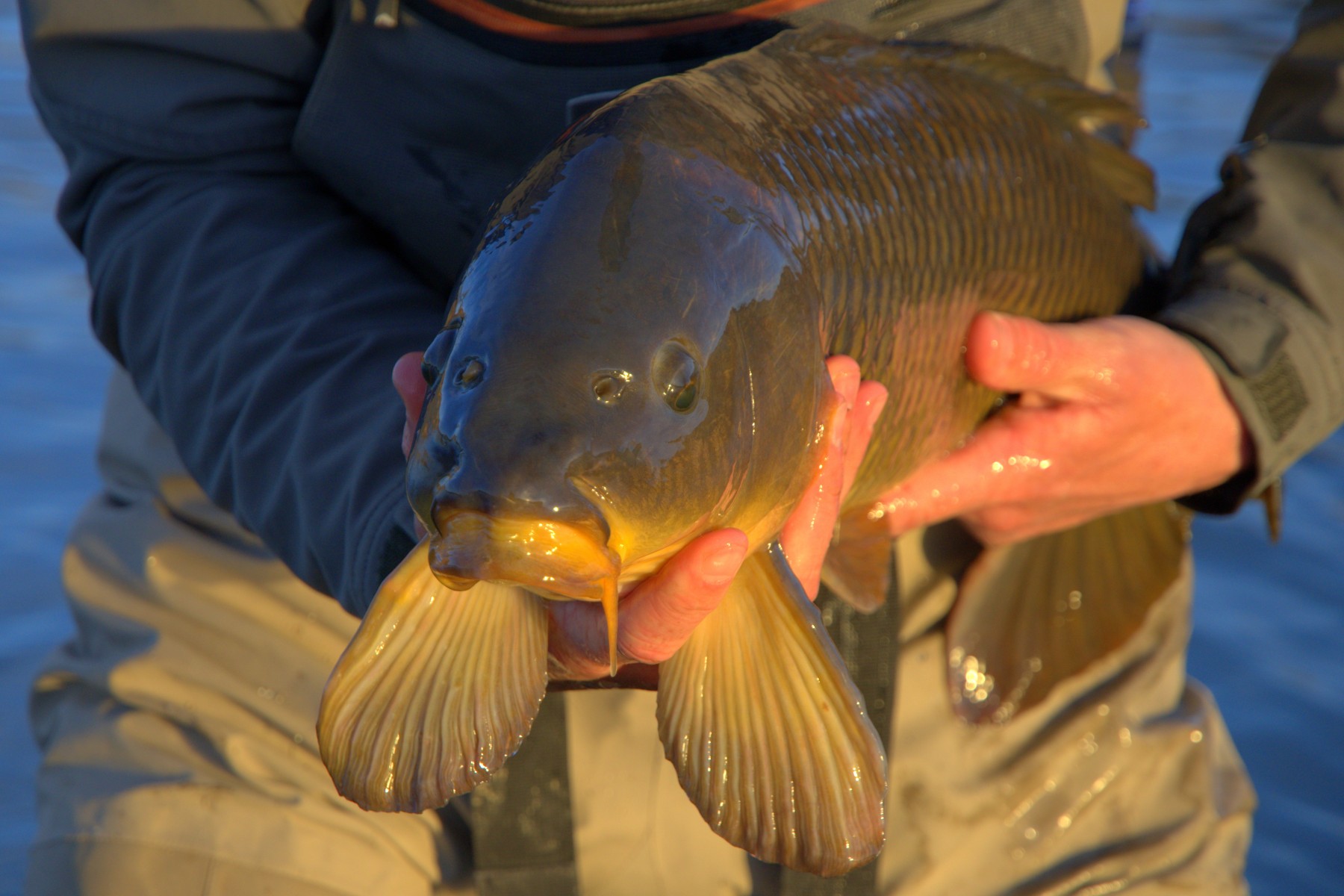 I heard Steven set the hook from thirty yards downstream.
"Fish on?" I asked over my shoulder, unwilling to abandon my own drift just yet.
"Uh, you could say that," grunted Steven in reply.
It was the year's first post-work outing. With the equinox behind us and daylight savings time tacking an extra hour onto the evenings, there was finally enough afternoon sunlight to give it a go… and not a day too soon. I'd been watching the sunset tables for weeks, my expectations building all the while. We'd come for trout of course, and done okay on that score, but with so much anticipation, the fading light found me wanting…. something more.
"Brown" I asked, reeling in and trudging for the net.
"If it is, you'll want pictures."
"Carp?"
"Not sure… Halibut maybe? Tough to say."
As I made it to Steven's side with the net the fish made a slow, rolling pass through the light and we had our answer. "Ho ho there big fella!" laughed Steven while I quickly did the math (5 weight plus big bottom feeder, carry the light tippet…) and calculated that landing this carp would easily require the balance of our fishing time. Resigned to leaving unfulfilled, I settled in to watch the show, offer inane fish-fighting advice from the bank and generally let my mind wander. As the wrestling match passed the five minute mark I'd relaxed enough to take note of the sun low in the sky, warm on my face and gold on the water, and to realize that my restlessness had faded. Turns out I'd just needed to slow down to catch what I'd been chasing.
Then, before I could get too zen, I ran for my camera.