STS Bar & Grill: Chukar Poppers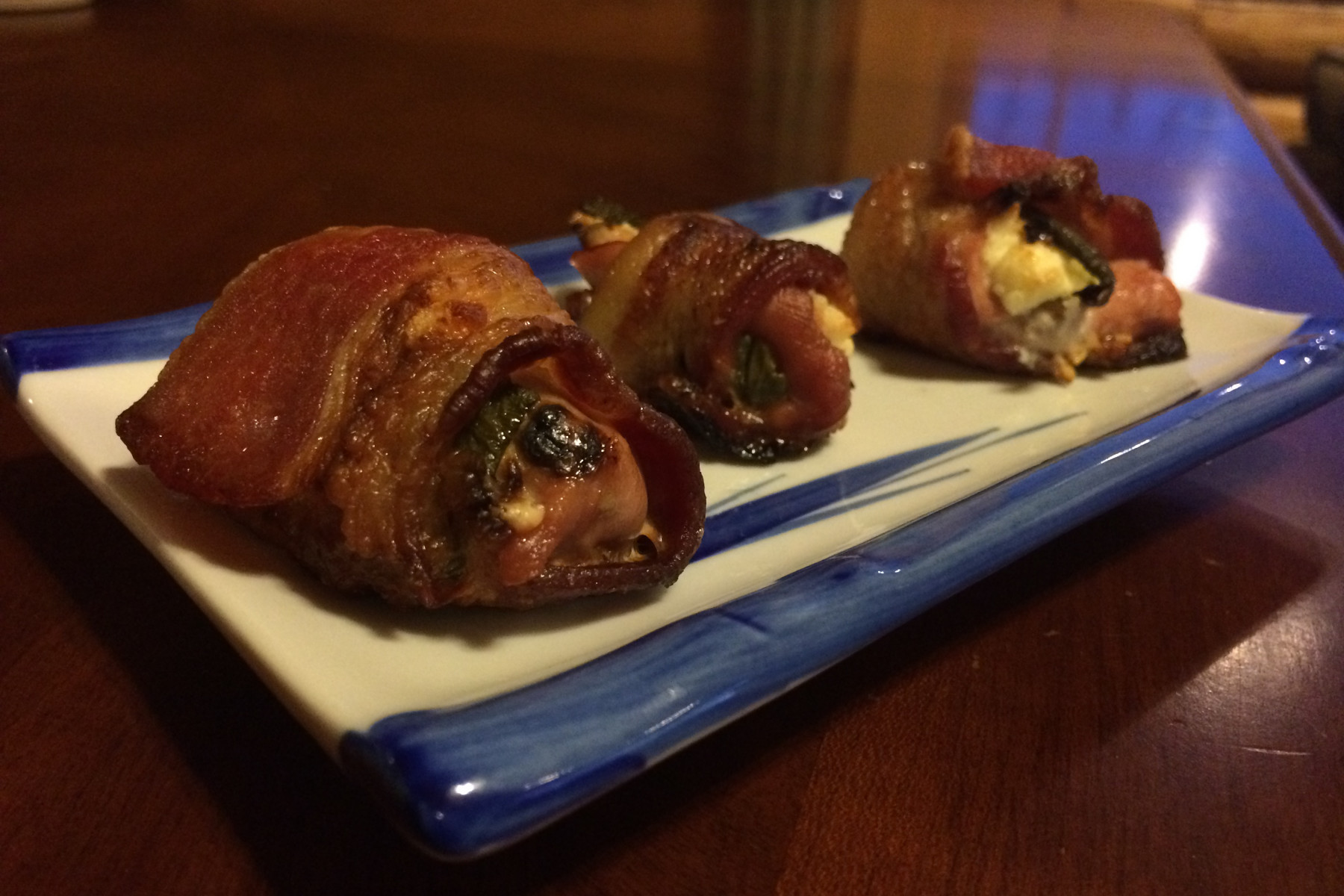 The pack has been emptied, the upland vest laundered and the shotguns cleaned and locked away. Now it's on to the next end of bird season ritual… figuring out what to do with the 14 pounds of free-range, organic, grass fed, fair trade, non-GMO, shade grown, hand harvested, artisinally butchered, small batch, low fat, gluten-free, dolphin friendly, lightly perforated white-meat cluttering your freezer.
If you're like me, that means finding a preparation that's easy to share with friends, affords an opportunity to relive the hunt, and is nearly as enjoyable to eat as its primary ingredient was to harvest. You've probably got a time-tested list of recipes that do just that. The STS bar and grill would like to add one more — Chukar Poppers
Fileted breasts and legs from 3 chukar (6 breast halves & 6 legs)
1 block cream cheese
3 large jalapenos
9 slices thick cut bacon
18 toothpicks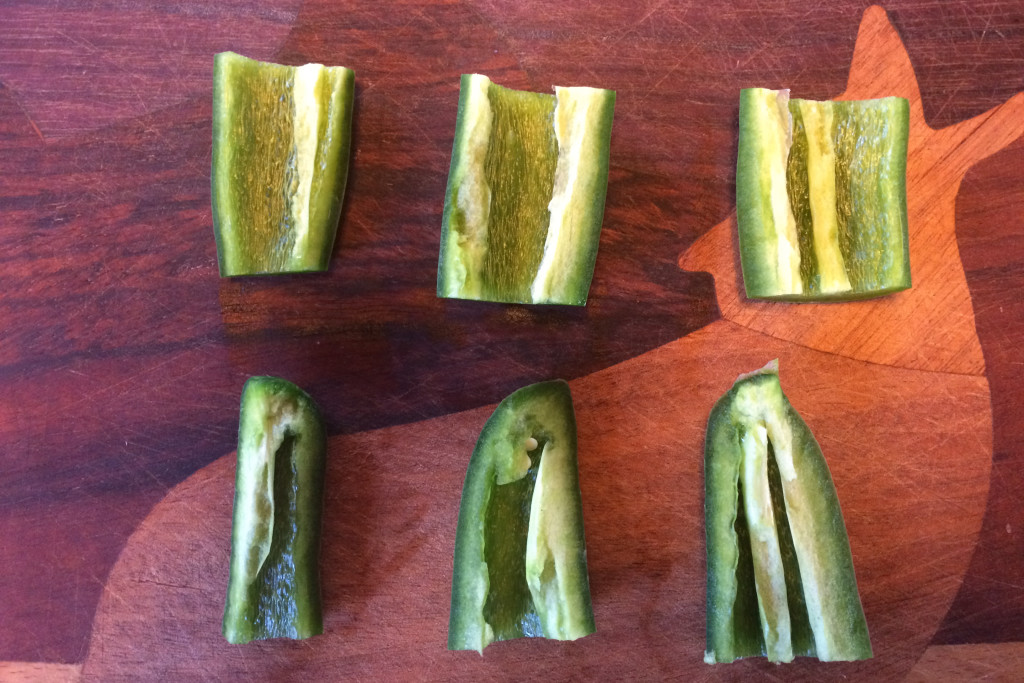 Step 1: Knife work. Divide each breast half into two pieces lengthwise. Carve each leg into two pieces as well: one comprised of the back of the thigh, the other of the front thigh and lower leg. Cut each jalepeno into thirds lengthwise, and then each third in half widthwise. Cut the bacon strips in half widthwise so you have 18 short pieces.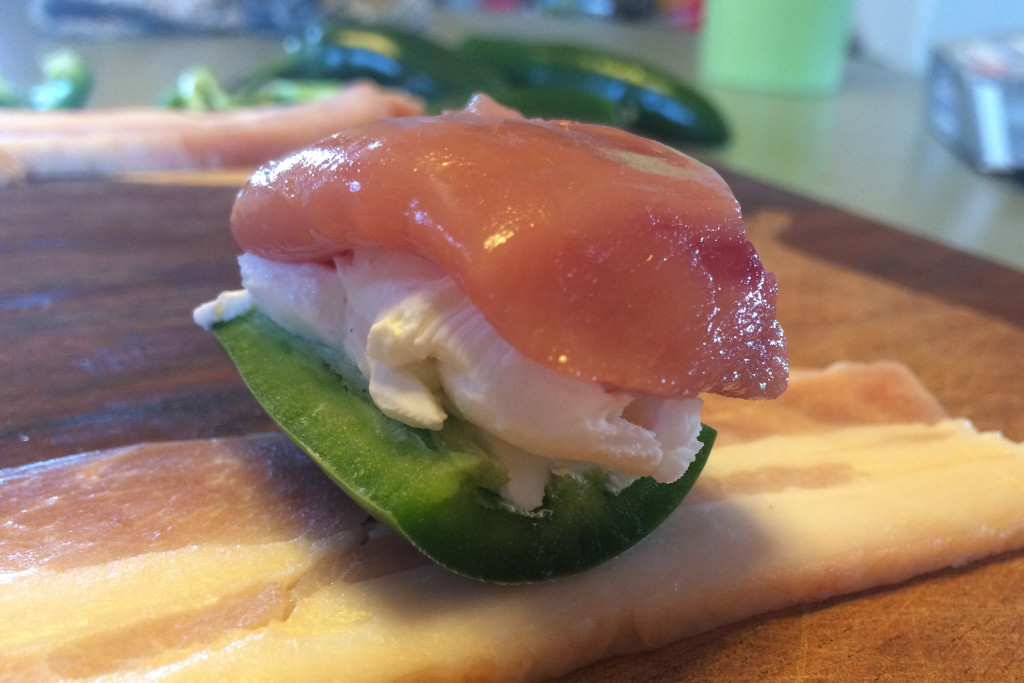 Step 2: Assembly. Smear a pepper segment with a big glob of cream cheese. Lay a piece of chukar atop the cheese. Place the trio perpendicularly across a strip of bacon. Wrap the bacon around and spear with a toothpick through all five layers (bacon, chucker, cheese, pepper, bacon) to hold everything in place. Repeat 17 times.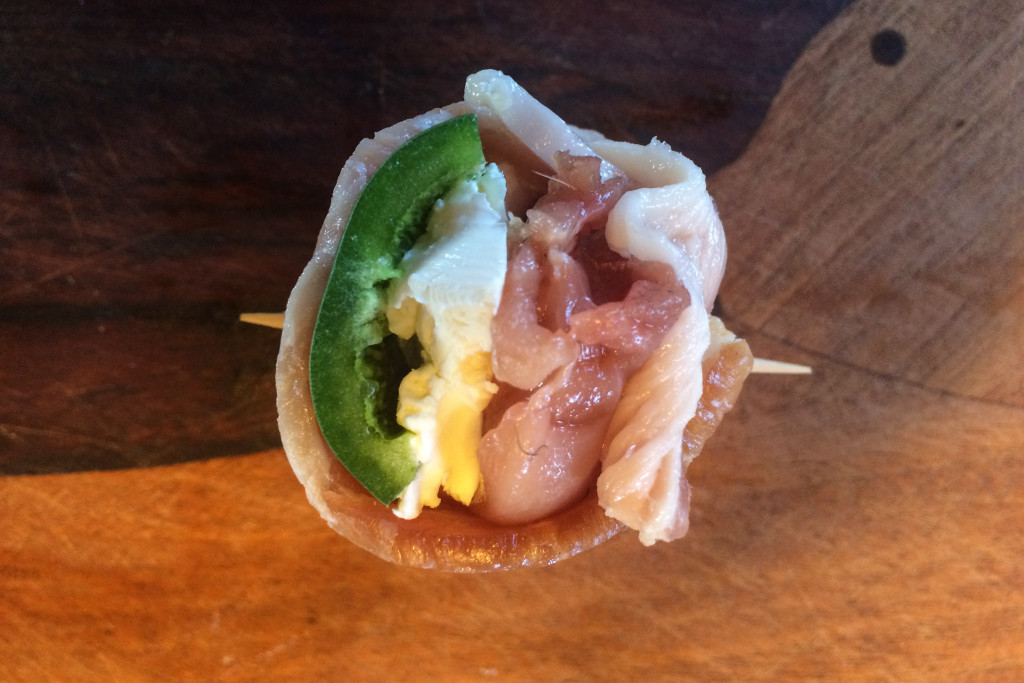 Step 3: Arrange evenly on a sturdy, parchment paper lined baking sheet, leaving a half inch or more between each popper.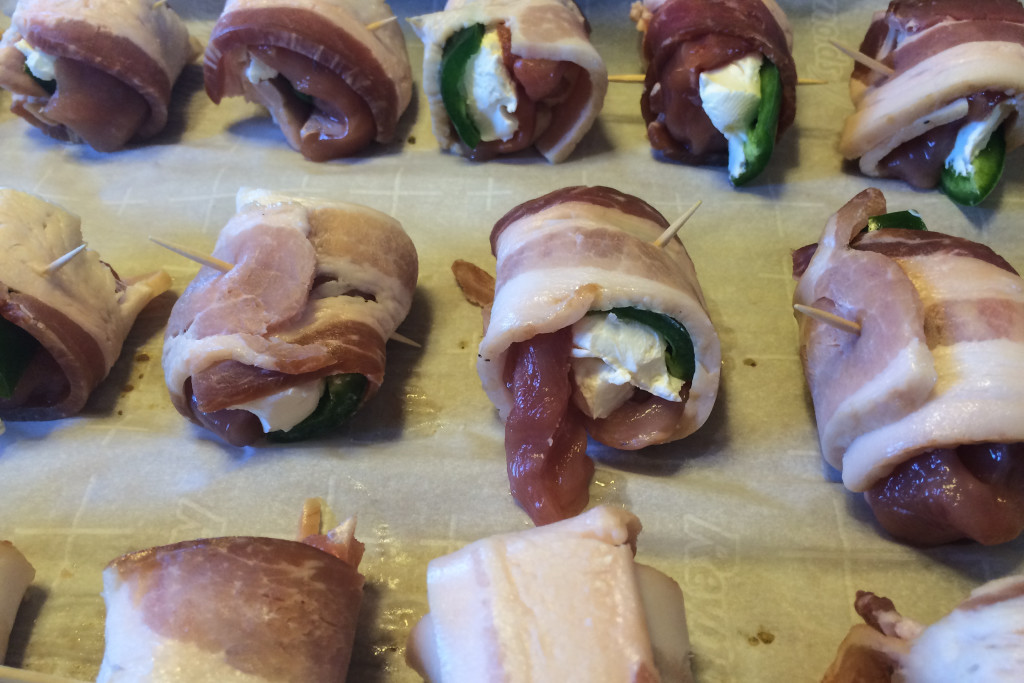 Step 4: Bake at 350 for 45 minutes to an hour until bacon is crisp, cheese is tanned, and chukar is cooked through but still moist. It's worth looking in after a half-hour or so to make sure you don't overdo them.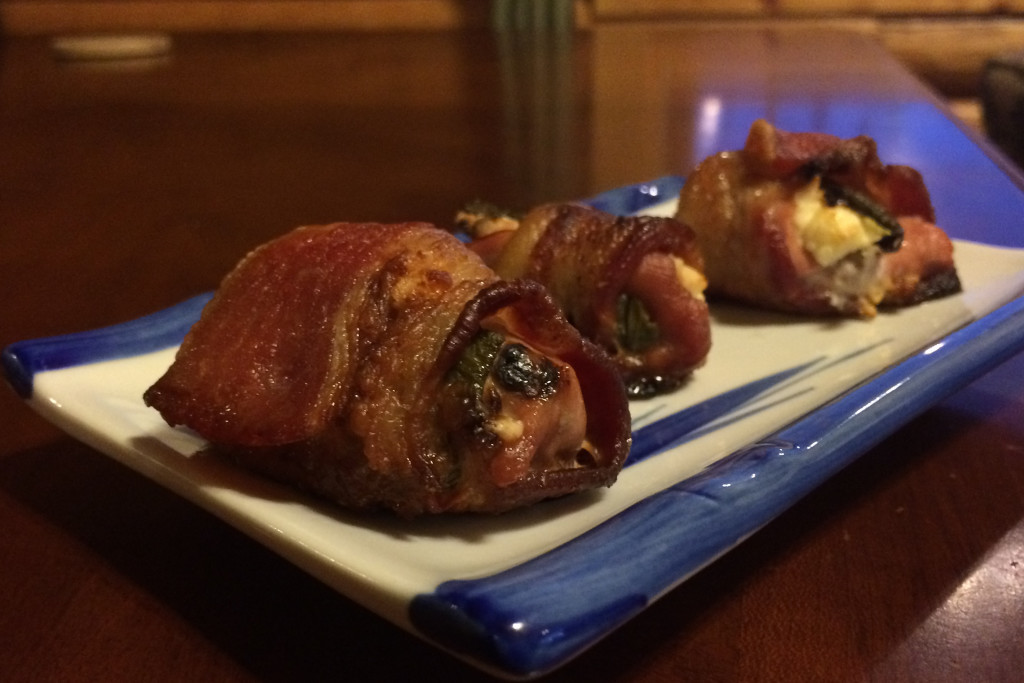 Step 5: Pour some beers and pass the platter. If that doesn't secure you a hall pass for the next hunting trip, I don't know what will.