The Calm After The Storm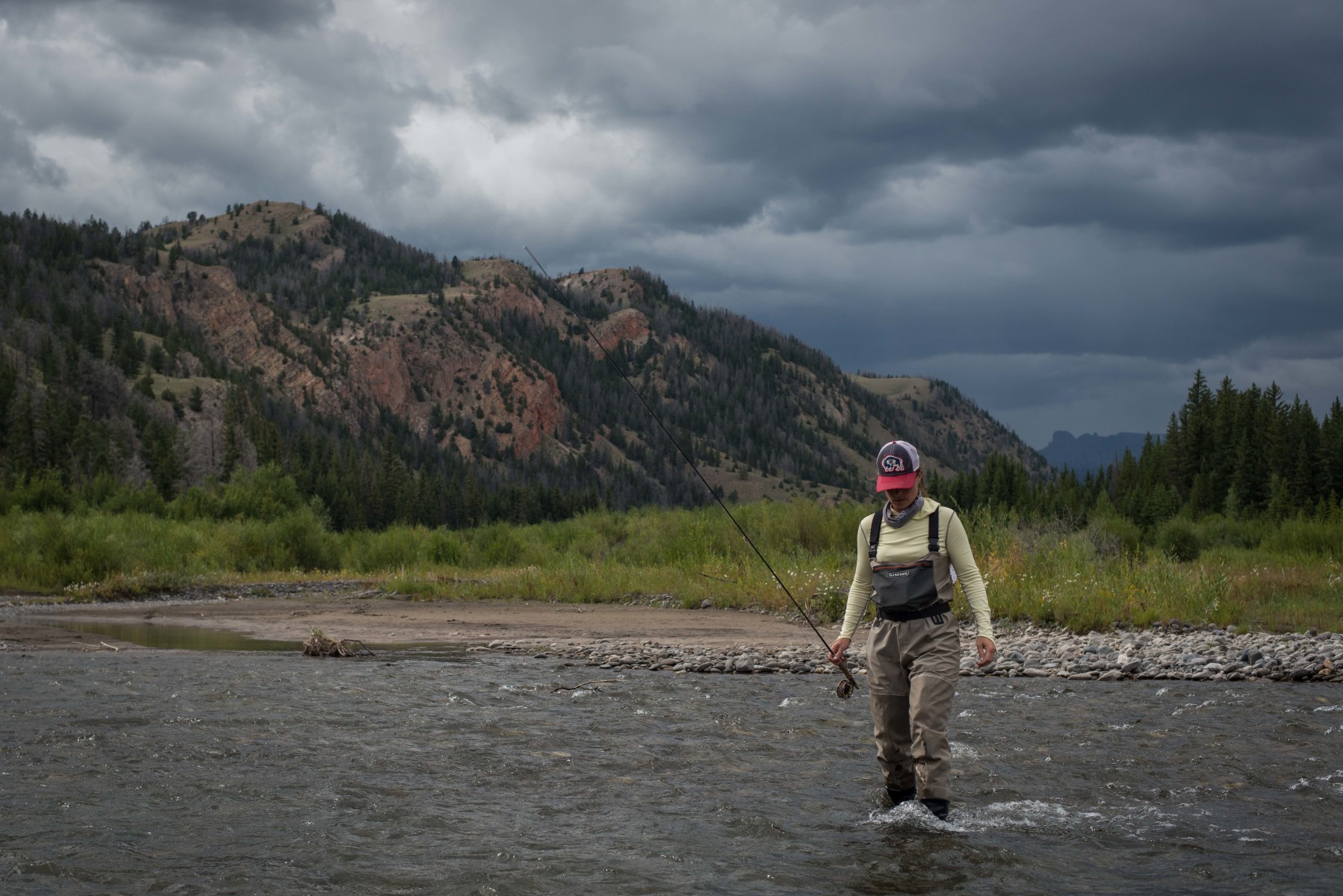 My heart wasn't in it. After ten days on the road I wanted to point my rented Subaru north and call it a trip. But I was committed. I was scheduled to rendezvous with three of my friends for a cutt-slam-in-a-day adventure, a reunion of sorts for a similar adventure we had done the year before. The previous trip was awesome and this one promised more of the same. Good company, lots of fishing, superb scenery, what's not to love?
Road weariness had overtaken me and I tried to push thoughts of home away. I needed to get my act together. Previewing a few spots the afternoon before our adventure I started to find my game face. With a warm August breeze on my back I covered ground quickly. As soon as an eager Yellowstone cutt gobbled my fly I'd move upstream, not wanting to wear them out before we began our quest in earnest. The sticky rubber on my wading boots helped me race onward over smooth river cobble, off to scout the next spot.
After bouncing along a rugged two track, I was hiking toward a favorite but rarely visited piece of water. A thunderstorm moved in as daylight faded. The cutt slam no longer mattered to me. I was in the moment. Rain began to pour. I focused on the water. Droplets collided with my brow and the stream. Good casts were rewarded. Fish rose to the ink black surface of every likely pool and run to eat.
I fished until the rain stopped. When the rain was over I was done. My fishing was like the storm — fast, aggressive and precise. As the storm passed a still quiet returned to the river and the mountains that surrounded us. The same calm came over me and I set my rod down. I was ready.