Friday Classic: Game Changer – Drift Boat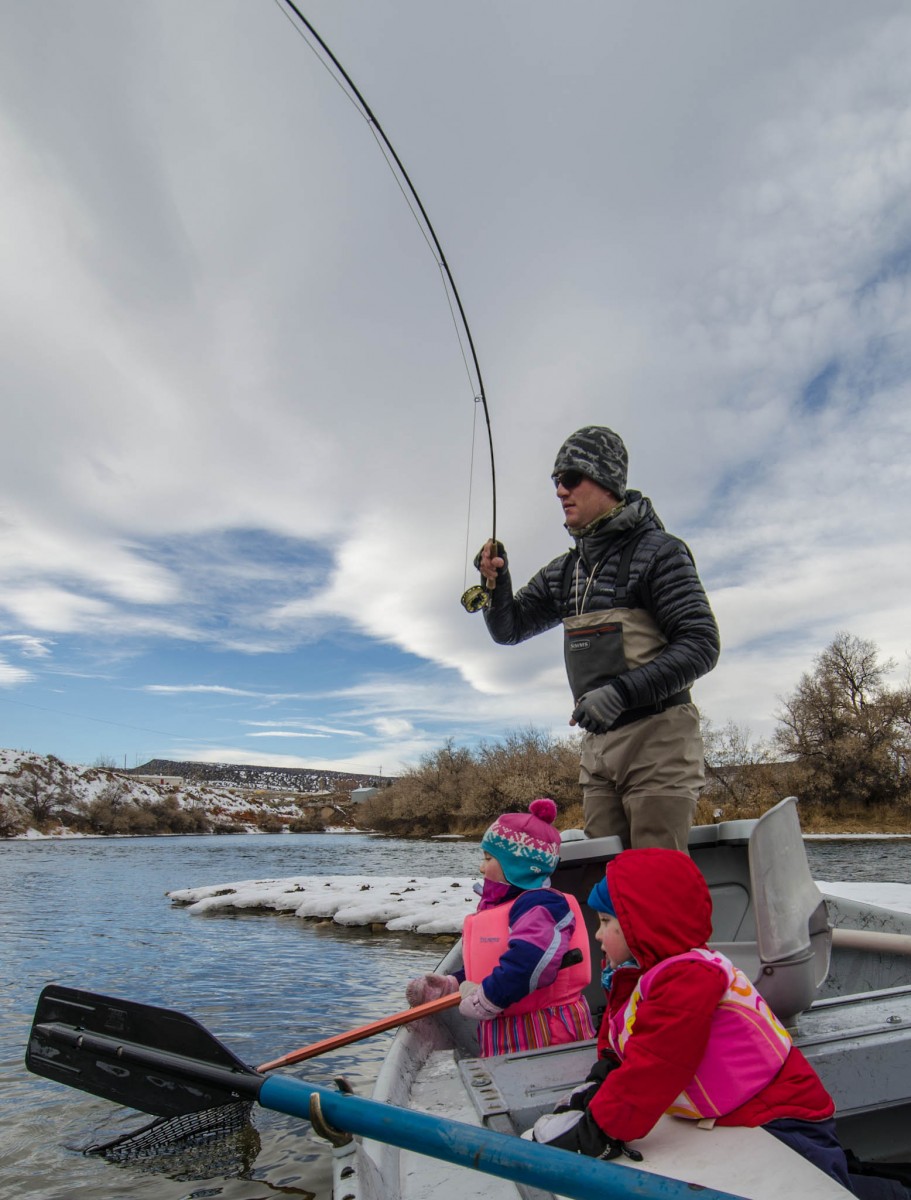 After years of talk we finally pulled the trigger and got a boat. We had debated the merits of a raft vs. drift boat, new vs. used, and mostly how the heck we could pay for either. In the end a used drift boat with a price we couldn't resist fell into our lap. It's been a game changer already.
Most don't consider the Wyoming winter a good time to fish much less prime season for family floats. But unseasonably warm temps by January standards, combined with a lot of enthusiasm surrounding the new family toy, inspired us to get out on the water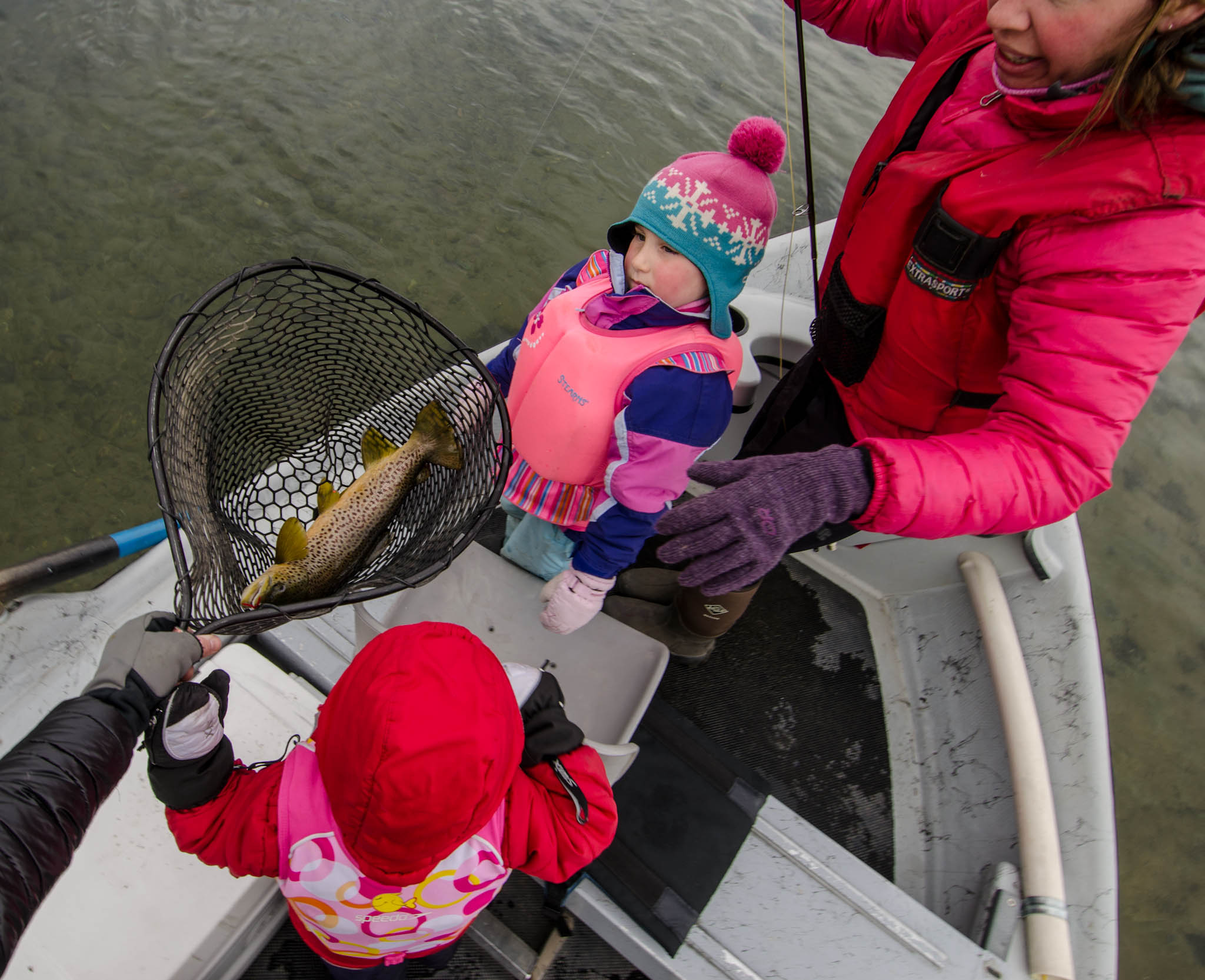 With the forecast for sun and a high in the mid forty's we made a go of it. Kids were dressed in snowsuits with pfd's over the top. Blankets and sleeping bags were stowed in the bow, just in case. Thermoses of hot chocolate filled the cooler. The day turned out to be 38 and cloudy.
We learned a few things. For example, helping kids go to the bathroom isn't easy. But I can now anchor, grab baby wipes, dig a hole and remove lifejacket and snow pants faster than I would have ever imagined. While everyone was warm we felt like temps any colder would be pushing it for a day on the water. But we all had a blast.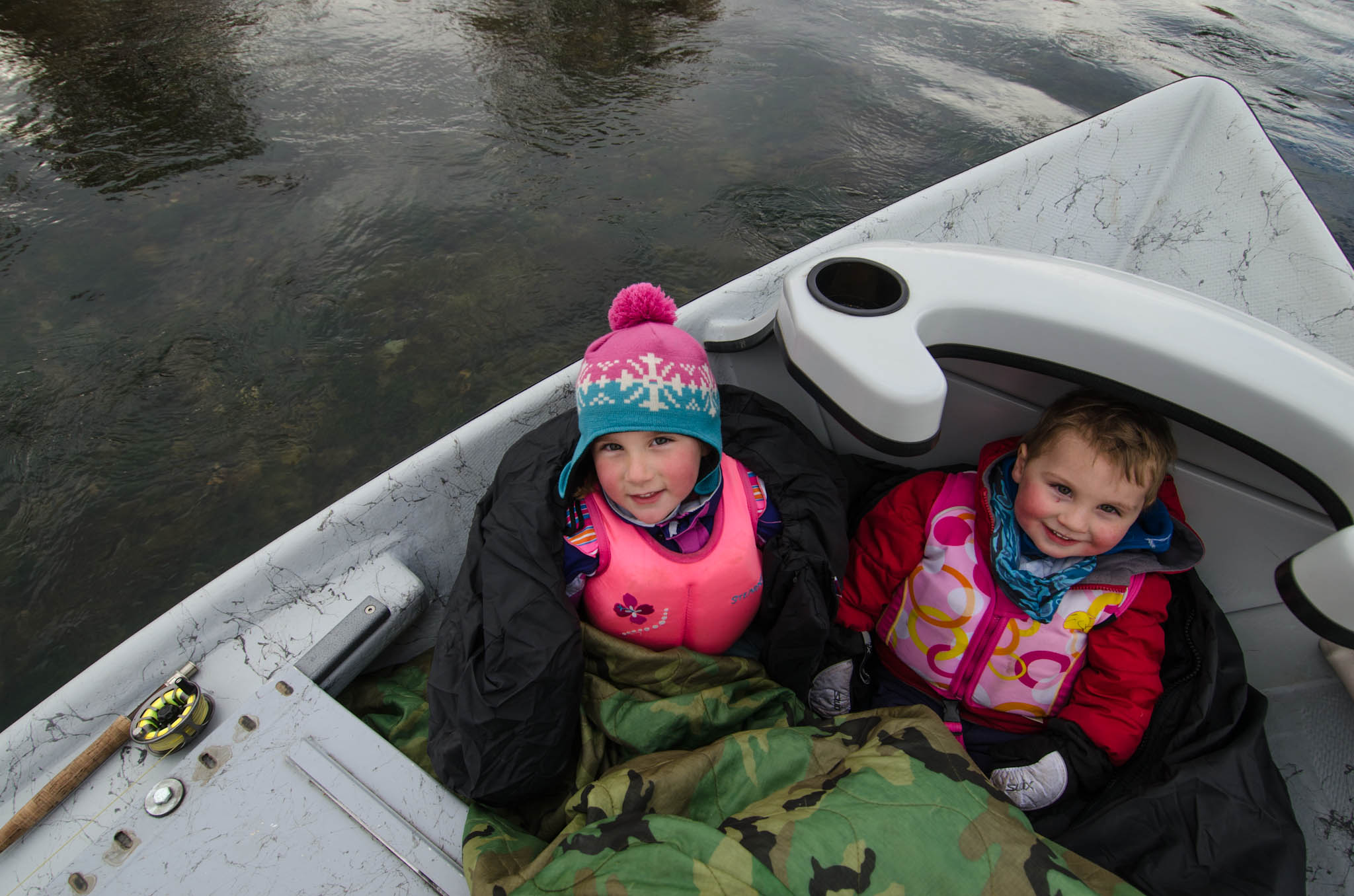 The kids love netting fish and then petting them. The boat provides plenty of room to move around and fight with each other. Watching mom stick the fish of the day was a highlight for the kids. My highlight was when my wife remarked "if you want me rowing this thing a bunch we need new oars". Enough said. Ordering carbon fiber counterbalanced oars are at the top of my to do list.
We've fished a lot as a family and floated some, but this is opening a new door for us. It's about being able to spend time outside in a way that works for everyone. The drift boat is making that easier.