Getting In Shape: For Big Game Season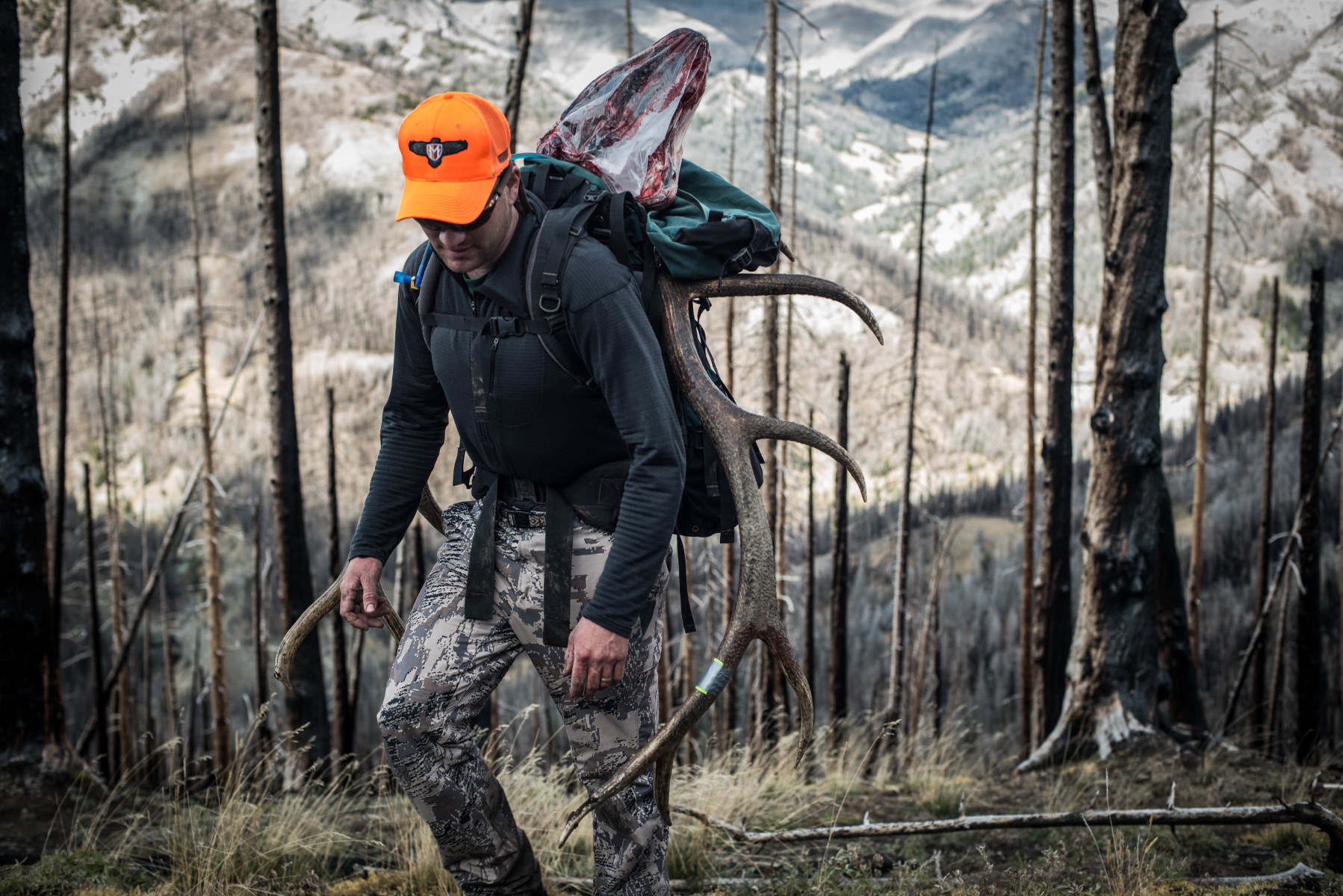 I started running. You would think I became a vegetarian by the looks on my friends faces when I told them the news. Exercise in the form of running, going to the gym, or other organized workouts has never been my cup of tea. Time in the mountains, on the water, and the occasional pick up soccer game have kept me decently fit. To date I've gotten away with it.
After a summer of enjoying Montana craft brews I was feeling out of shape. So I dug up an old pair of sneakers in the garage and started running. It wasn't pretty. A friend of mine said that no one over thirty and a hundred and fifty pounds has any business running. I fall squarely into both categories. His theory was that our joints can only take so much pounding and you better save it for when you need it.
But I wanted to be in better shape and I didn't have any other ideas. If I let my mind wander, the hard work associated with last years elk hunt comes storming back. A bit of work on the front end might make the fortunate task of packing out meat easier should the time come again this year. So I stuck with the running. In my six week career, I've had triumph, defeat, injury, retirement, and a comeback. Now I think I'm finally hitting my stride.
Along the way I've learned a few things. So here's some unsolicited advice from a novice runner who would rather be hunting or fishing.
Get decent shoes. My feet were sore and bruised after my first few runs. My old shoes were terrible. You don't need much to run but shoes seem important, get some new ones. I also picked up a pair of short shorts to fit in with the crowd.
Take it slow and listen to your body. This was my brothers advice, I didn't head it. Running is fairly high impact. Running too far too fast, or too frequently, without building up to it can cause injury. Which means you can no longer run and meet your first goal of getting into better shape. I started running four days a week out of the gate. My feet and achilles didn't like it. After backing off and building strength slowly I can now comfortably run with greater frequency.
My Labs are in better shape than they have ever been pre bird season. The pups have been running with me and it is paying dividends for them too. We've also flushed a variety of birds, while running in the mountains, that I'm considering as valuable scouting.
Hunting aside, I feel better. Getting exercise is a good thing that is good for all aspects of life. Despite being on the water or in the mountains a fair bit, I wasn't breaking a sweat often enough. Dare I say I'm enjoying running?
With a month and a half of running under my belt the difference in my fitness is remarkable. And I'm not doing anything impressive. Runs of 2.5-6 miles 3-4 days a week, often from my home and taking any where from 20 minutes to an hour, depending on the terrain and distance. I think it's going to pay off come elk season, in the meantime I don't feel as bad about the craft brews.