How to get after it … after 80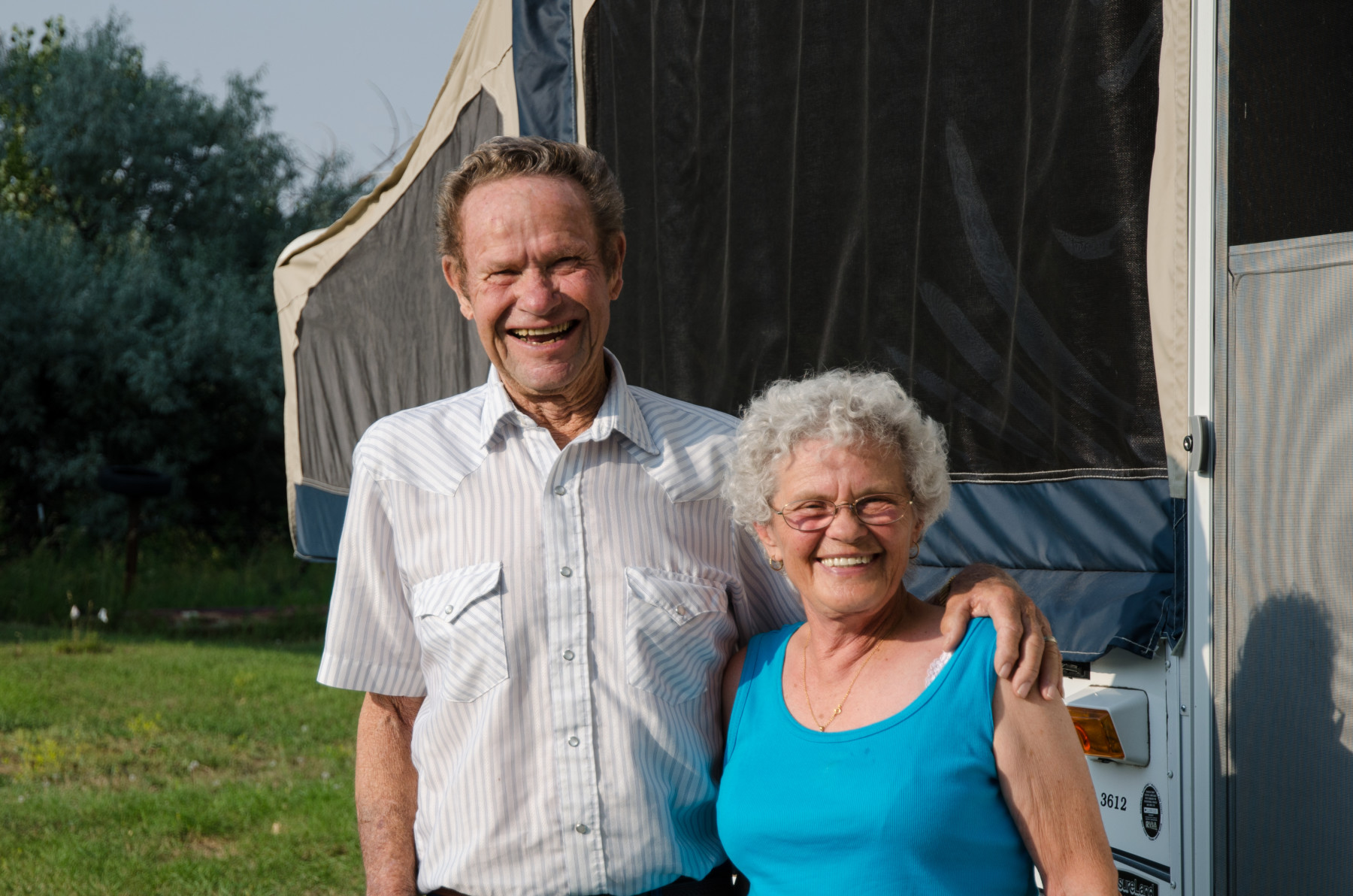 "Dada, can I um… can I go over to Al and Anne's house… pleeease Dada?" asked my five year old.
Al and Anne are our next-door neighbors. My son visits most days, but he'd missed them the day before. They'd been in the mountains, scouting for elk.
They're 81 and 75 years old, respectively.
"Sure. If they're busy though, you come right back, okay?"
Busy, I realized, is a relative term. As best as I can tell from my side of the fence, neither of them ever sits still. If they're not weeding, planting or otherwise grooming the yard, they're tinkering with a boat, practicing archery, or rigging for the next adventure. I trust that they'll send him trotting back home as soon as he's under foot.
My boy's use of "house", in the singular, was just as imprecise as my use of busy. Here in Wyoming they live in a 1990's era tour bus that's been converted into a stationary home. They spend the lion's share of each summer at their cabin on Lake Nemeiben in far northern Saskatchewan – a property so remote that it's only accessible by boat. They enjoy the winter months at their home in the New Mexico desert.
For those keeping score at home, that's roughly a 1700-mile seasonal migration chasing walleye, big game and gambrel quail – each way. They travel overland, towing a camper.
Did I mention that they're 81 and 75?
This year, wild fires chased them off the lake early. They refused to abandon the fishing until nearby propane tanks sent fireballs visably into the sky. They're not leaving Wyoming this fall until they get their elk… with their bows.
It's not an idle claim. Al and Anne always get their elk. Two years ago they also harvested two Shiras moose, off trail, in the high-country… simultaneously.
"Mind your manners!" I hollered after him as he sprinted down the driveway. He'll doubtless come home with a new treasure. Fossilized leaves from Alaska perhaps, or the skull of some small critter, maybe a piece of antler. The goodies are a big draw for him. I'm more excited by the other takeaways he picks up over there.
Whatever the secret is – their shunning of idleness, embrace of playfulness, no-holds-barred pursuit of passions or perhaps the regular immersion in the natural world – I'm all for that voodoo rubbing off on my kid.
We all want what's best for our kids. But who knows for sure what that means? Not me. I am confident though that, until I've got it nailed down, giving him a head start on getting after it at 80 will suit just fine.