The End Of A Generation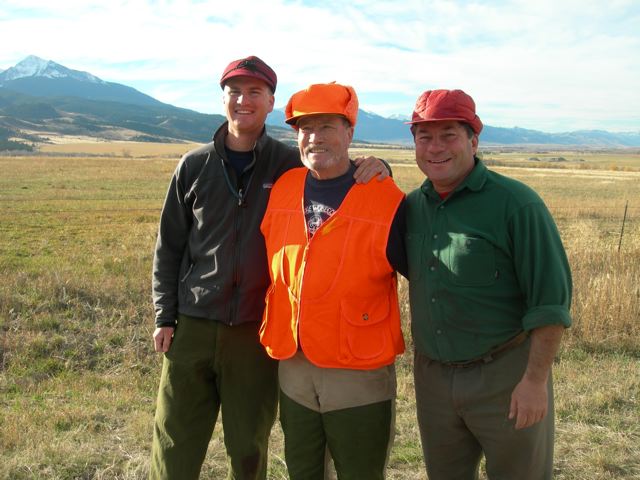 "Did you use my gun?"
"No grandpa…unfortunately not."
"Oh…still sounds like one heck of a story."
I wanted the conversation to be different. For the last few years I attempted to shoot an elk with a 300 Winchester Magnum, given to me by my grandfather. I wanted to call him and tell him the story of the gun shooting one more elk. The gun was given to him as an anniversary present from my grandmother. A Sako Finbear it was his nicest rifle, however it had been treated like a canoe paddle. The stock looked like it had been gnawed on by a beaver and the barrel had a bulbous contusion on the end, that a gunsmith said could only have come from shooting with the muzzle directly in the dirt or the floor of a pickup. Sounds about right I said.
After some work from the gunsmith, I headed to the range. A dedicated .270 user, I had always poked fun at those who felt the need for large calibers. Truth be told I was nervous about the kick. Squeezing the trigger for the first time, I picked my head up in a look of utter confusion. My buddy was laughing hard and the scope was lying on the ground. I should have seen this as an omen. Some lock tight and several rounds later the gun patterned nicely.
I carried the gun for several seasons. Long days in the mountains repeatedly left me coming home empty handed. On several occasions I got into elk. A gorgeous snowy morning three seasons back had me within 125 yards of a feeding cow.  The shot was perfect. I watched her hump up, gave her a few minutes, then walked over to find fur and a blood trail eighteen inches wide. Eight miles later I lost the trail and the elk. It was the first elk I'd wounded, and it made me sick to my stomach. My grandfather's gun was with me every step of the way.
My luck didn't improve much from there. Infact, the most significant elk hunting misadventures I've had all happened to me with that gun in a few short seasons. Rationally, it seems unfair to blame the gun. But on two occasions I chose to take the .270 for a walk. Two hunts, two shots, two elk. Maybe there is some hidden meaning I'm missing, or maybe it's just plain coincidence, I'll never know for sure.
Grandpa "Deadeye" Dan passed away last week, marking the end of a generation. He was the patriarch of our family and a larger than life character who set the tone for all of us. Quick with a joke, or to pour a brandy Manhattan, and famous for telling waitresses it was his birthday, in the hopes of getting a free cup of coffee, he lived a full life on his own terms. Walleye fishing in Canada, hunting elk in Montana, traveling to Alaska or Paris, he was an adventurer and he took us all along for the ride. For me, we bonded while hunting. Stories of the 56 elk he killed filled my ears for decades. Now I pass them down to my children.
It's easy to recount his humor and charisma, which he had in spades, but he also had a softer side. Despite sleep deprivation, I vividly recall my grandfather cradling my  months old daughter, his great granddaughter, in his arms. Standing upright, but hunched from old age, he rocked from side to side. His wrinkled hands held her tight as he whispered in her ear. "Great grandpa loves you" he cooed repeatedly. He knew he wouldn't be here to watch her grow up and it was his way of passing the torch.
We only get one shot at this life and my grandfather understood that better than most. His example is a gift he has passed to all of us. I will always remember him in what's become for me an emblematic pose… his hand on the tiller of an outboard, his opposite arm raised high in the air, fist clenched, yelling out over din of the engine. "Here we go! Here we go!"
As for the 300 Win Mag, I might retire it.