Essential Gear For Spring Floats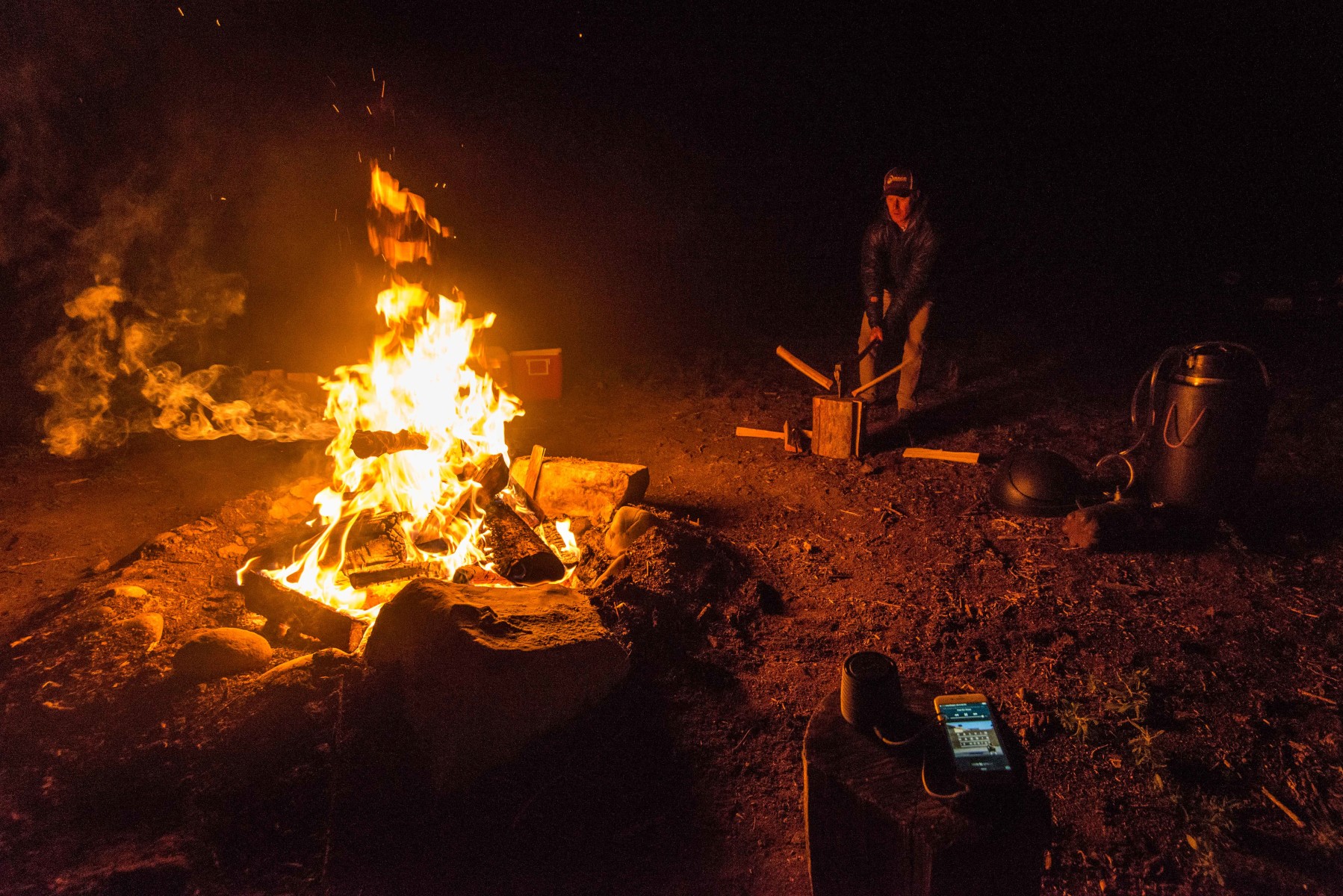 Spring in the Northern Rockies brings dynamic, often challenging, conditions to the river. One can, and should, expect a two-day float in April or May to serve up a buffet of Mother Nature's finest – not all of it necessarily palatable. A little forethought and planning, though, along with the essential provisions listed below, can help ensure a safe and comfortable outing, no matter what comes your way.
Hydration System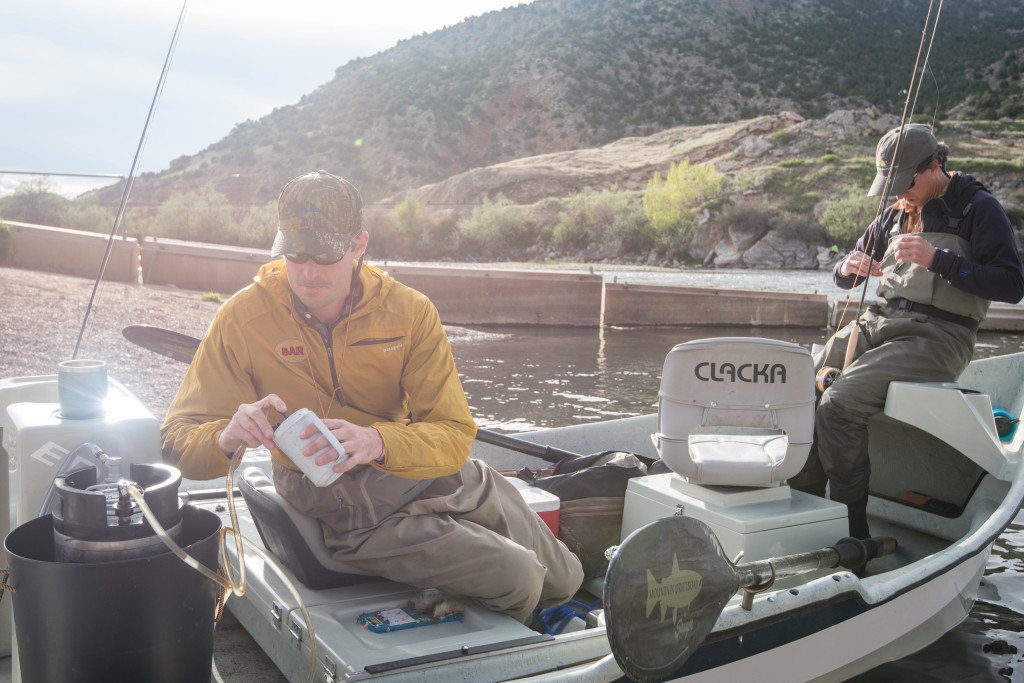 "Drink More Water". It's the well-worn, widely traveled motto of guides and outdoor educators everywhere. But what do those folks know? Bupkis, that's what… and I should know. Leave the water for the trout. What you really need on a multi-day river expedition is a more efficient system; a single liquid that covers your hydration needs, and provides all the nutrients, complex carbohydrates, and osmosis stimulating bubbles that your body needs. A five-gallon keg of india pale ale is just the thing. In fact, it's usually a good idea to bring along a brewer, if you have one, just incase. You'll find that, even on ice, such a system fit's nicely behind the rower's seat of most modern drift boats. The brewer ride's well up front.
Protein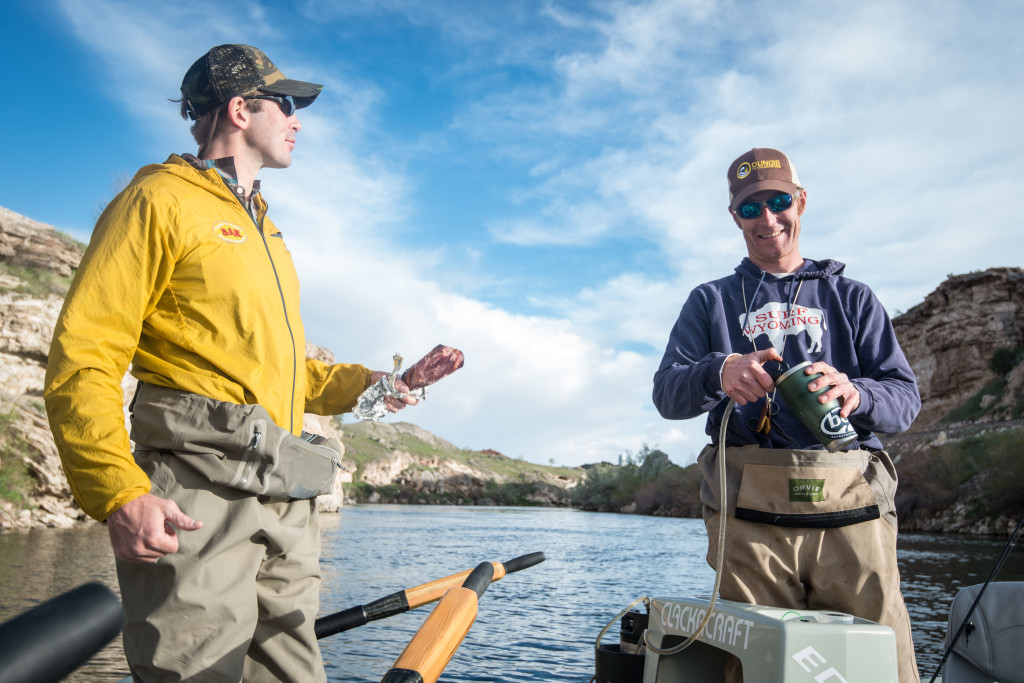 Man does not live by fermented, runny bread alone. Maintaining your strength in the hard-hearted wilderness, requires protein. Novice boaters  meet this need with jerky, summer sausage or roast-beef sandwiches. But a real pro wouldn't be caught dead without his smoked turkey leg. Not only is the stringy meat guaranteed to keep your appetite manageably suppressed, but the crumpled aluminum-foil wrapping also hermetically seals your meal from 20% of interested flies, and 6% of all adjacent bilge-water.
Gin Truck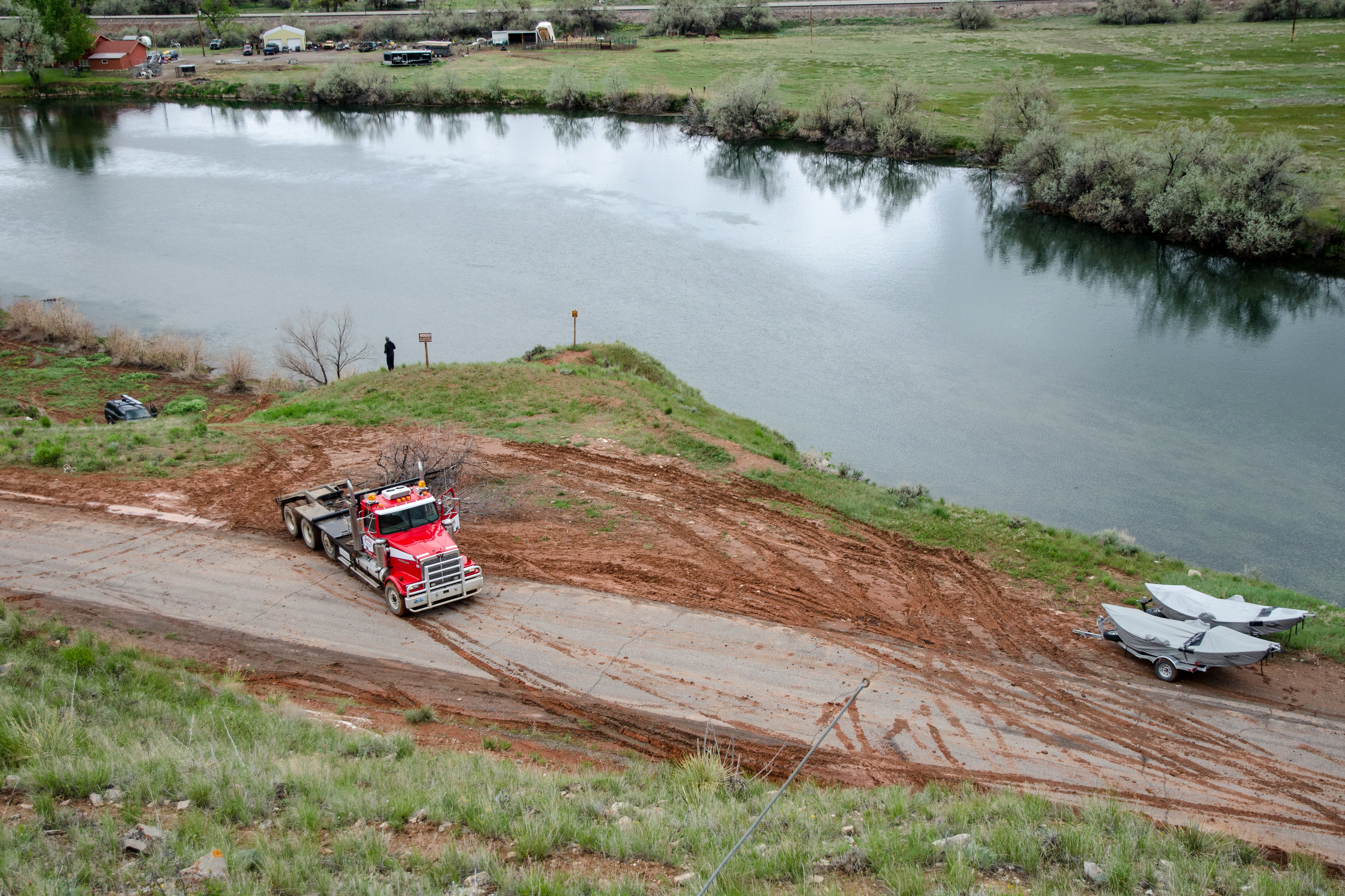 If, somehow, after judicious employment of the above listed survival tools, you still happen to find yourself in a tight spot, nothing is half so effective as this handy bit of heavy machinery. Sure, they're designed for oil field service – pulling drill rigs over cliffs and whatnot – but I think you'll find they're quite versatile. If, for example, hypothetically speaking, you wake in your sodden tent, to a gloomy dawn and the piercing realization that your pick-up will never make it back up the hill now that the "road" (dirt ladder) to camp is wet, then a gin truck is your new best friend. If you spring for the deluxe model (which comes with a Dodge 3500 to pull itself from the mud) you may even get on the water in time to get some more fishing done.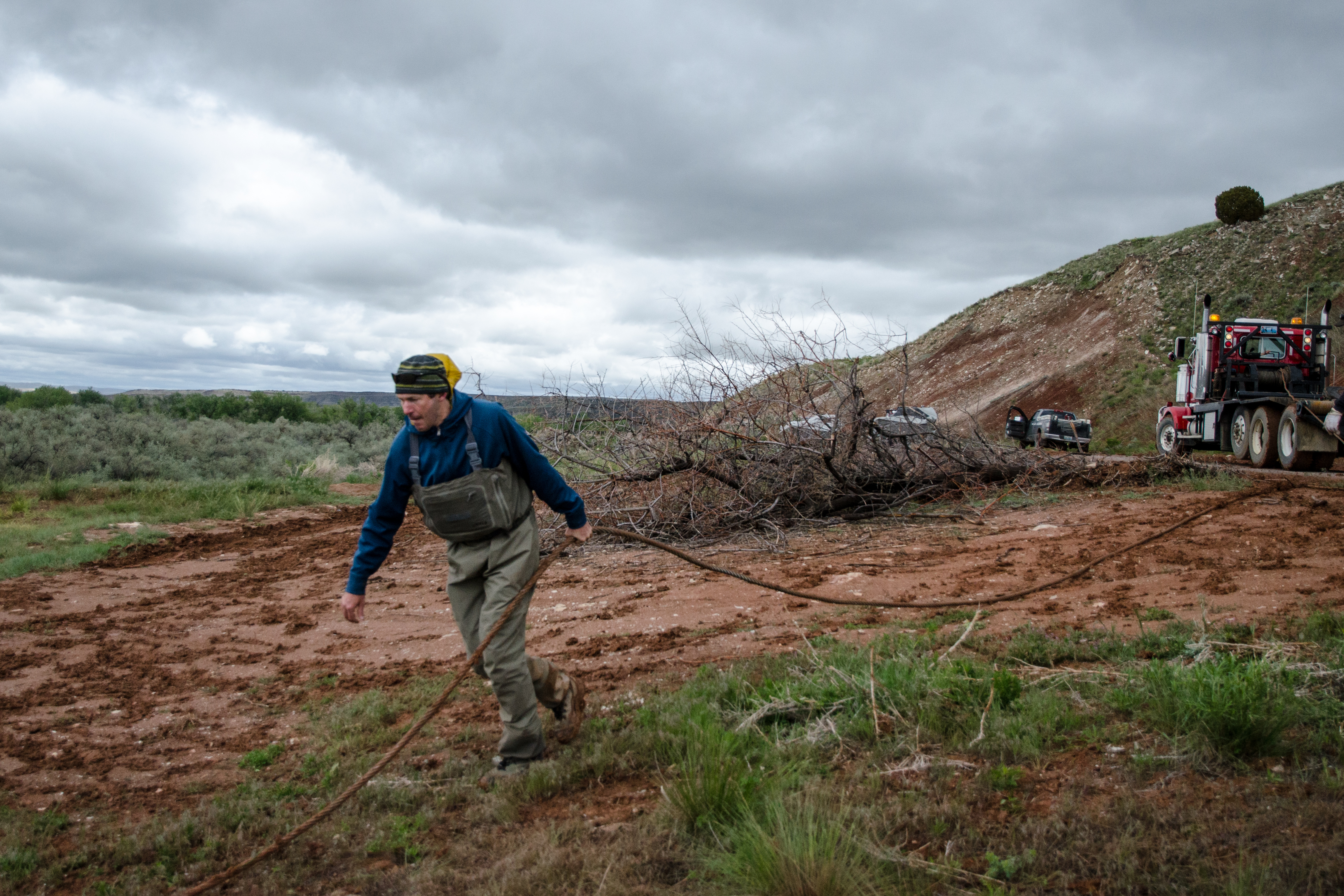 Oh yeah, and Ibuprofen… bring a bunch of that too.