Are You Going To Bail?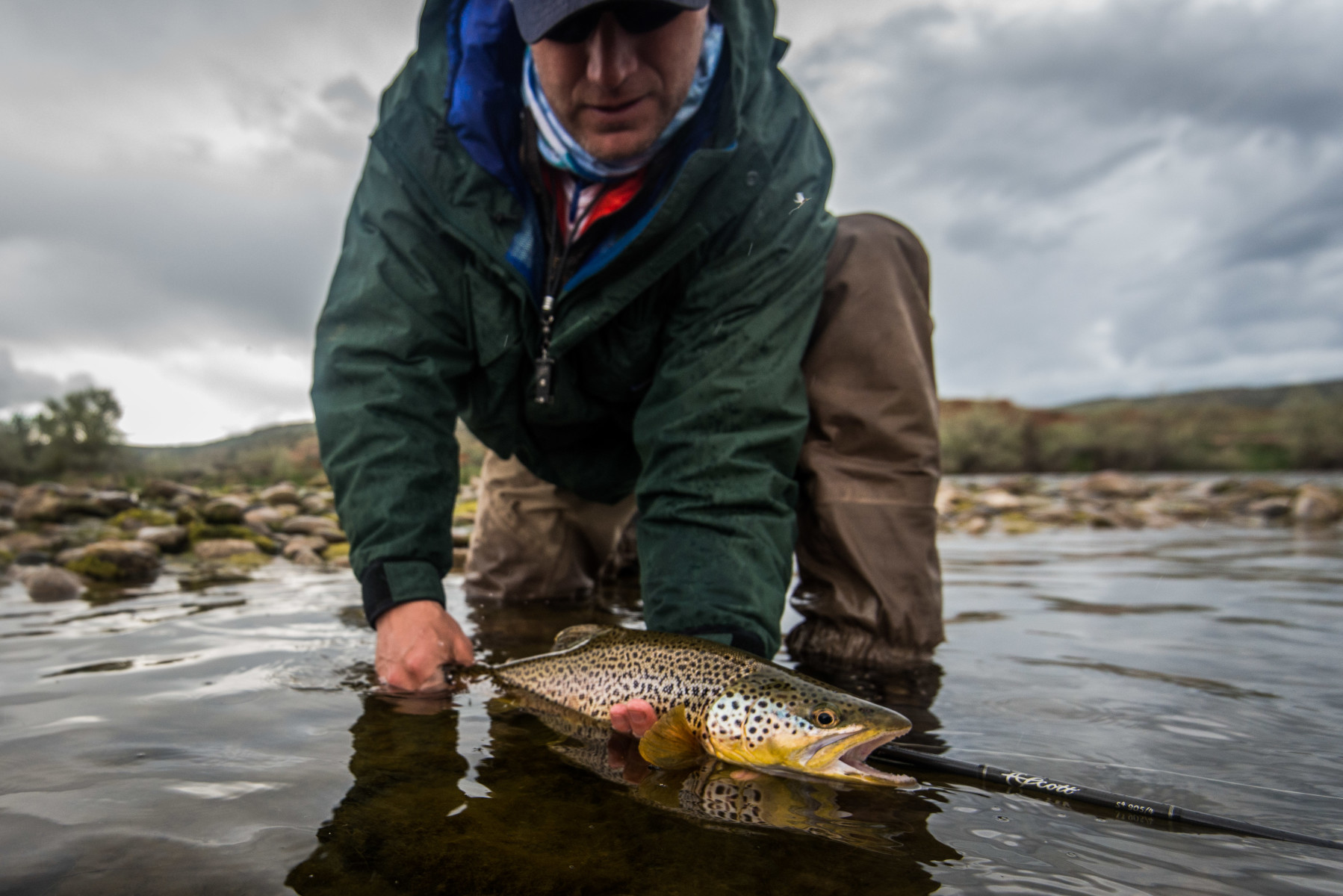 The text messages started at 6:59 am:
"I might have to bail. I will find out just before 8. See you at store."
"I have been cramping in my calf all night. Damn sore."
"Did the river blow out due to rain last night?"
The writing appeared to be on the wall. Throwing out excuses he wanted out. But the rationale was disjointed, which was a sign of vulnerability. Family and work obligations might have cropped up, eliminating the possibility of a day on the water. A physical ailment and lack of sleep might have taken their toll. The weather forecast was terrible, calling for rain most of the day, including hail and high gusting winds. Maybe the combination was just too much. Or this was just part of the unwinding process.
Two of us were all in. Although I carried some of the same baggage as my friend. We stuck with the plan. Upon meeting our buddy at the shop we nodded in response to his concerns and quietly loaded his gear in the truck. On the way out of town he was still fretting. In the back seat he got an updated weather report…it was grim. A few mutterings about work ensued. A snide remark from shotgun inquired if he wanted us to drop him off right now. With the cruise at just below seventy, I didn't flinch.
From here on all focus turned to fishing and good natured banter.
The morning was gorgeous. The rain came in the afternoon, but the hail and wind stayed at home. The fishing improved all day. Going from good to lights out by days end. Thoughts of family, work and other stresses disappeared. The maturity level in the boat decreased in turn. Soaked to the bone, we laughed at the sight of rods doubled over. Feeling our oats, we demanded the net before hooking fish. While we fished like pros, we acted like college students tailgating at a football game. Cheering, jeering, and fist bumping down the river.
Nobody wanted to bail anymore.