El Dorado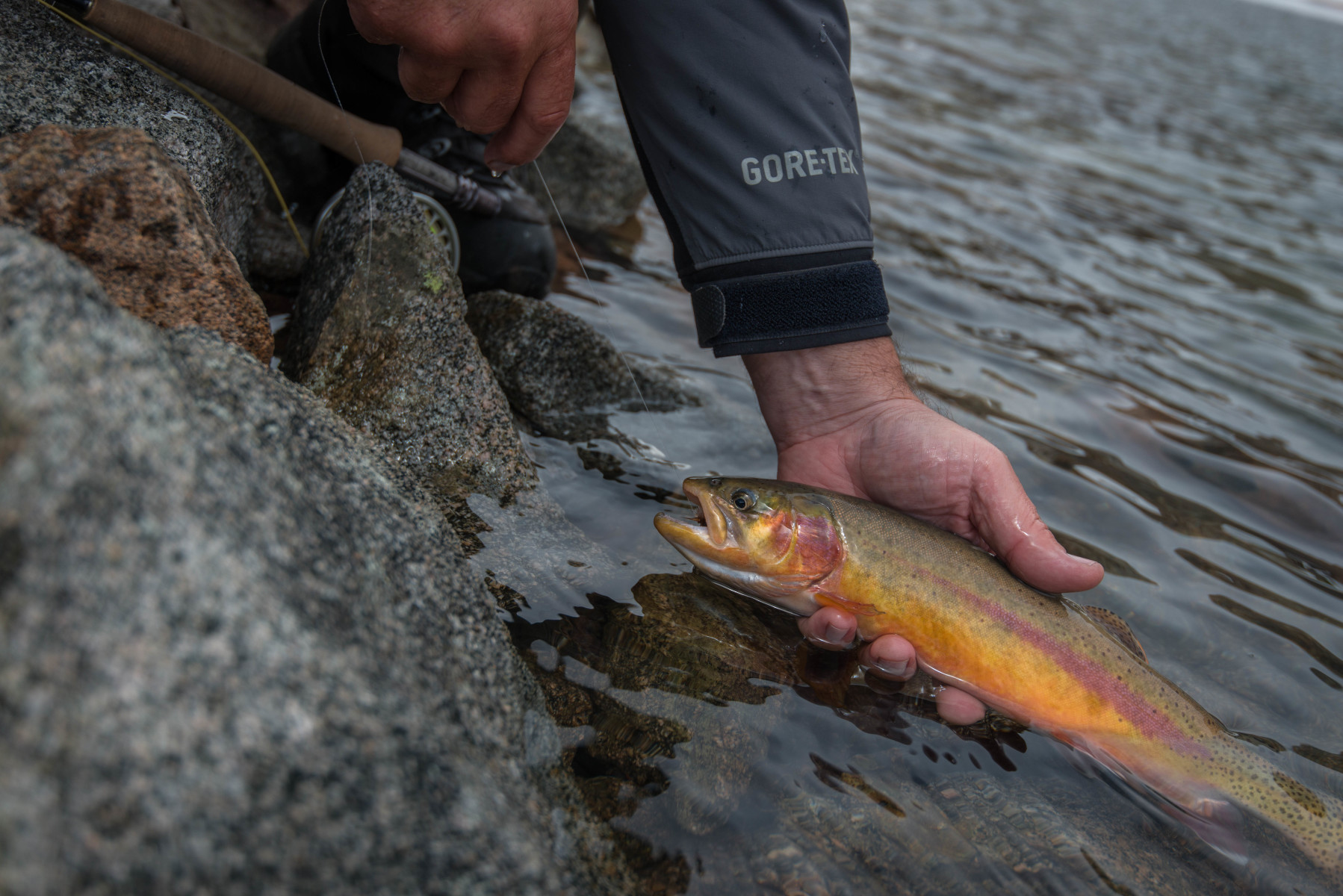 In the past two years Stalking the Seam has introduced Steven and me to a host of new friends and prompted a pile of adventures. Sometimes, when really firing on all cylinders, it manages both at the same time. Such was the case in early June of 2014 when Louis Cahill of Gink and Gasoline fame joined us for a high-country golden trout hunt.
Goldens aren't for the faint of heart. Not only are they rare, remote and reclusive, they're also notoriously tough to temp with a fly. Even once you figure out where they are – no small task in its own right – a fishless twenty-mile hike may well be in the cards. Dry fly purists have short odds on heartbreak.
With Louis adding a 1700-mile drive to the approach, we wanted to avoid a skunking at all cost. Our solution was to double down on the wager and shoot for ice-out. If we mistimed it, we'd spend two days climbing to a hockey rink, or worse yet, be shutout by snow altogether. If we got lucky though, and the stars aligned, it could be a trip for the ages… with a world-class fishing photographer on hand to record the action.
Let's let Louis's imagery, in the capable hands of G & G videographer Murphy Kane, take the story from here …
Editor's Note: Louis is every bit the stud fisherman you've imagined from reading Gink and Gasoline. But more importantly in my book, he's also great company in the mountains. You couldn't pick a better guy to spend a few days fishing with. If you ever get a chance to join one of his hosted trips, jump at it.