Keeping The Peace While Fishing With Your Significant Other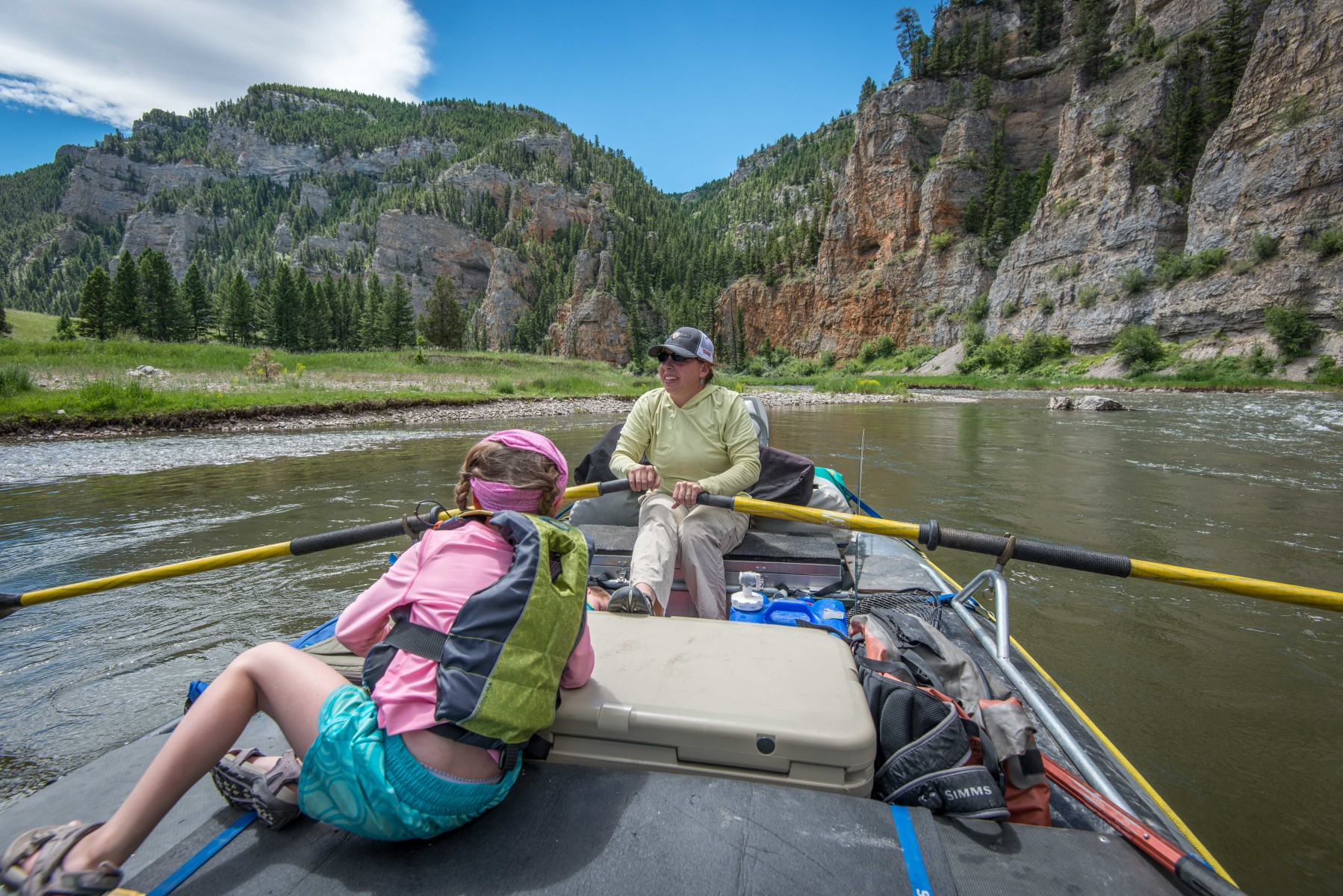 "Sometimes I just want to sit in the front of the boat and not fish."
The message was clear. I nodded quietly and took in the scenery, curtailing my glances toward juicy water. With 50 some miles and five days of prime fishable water, I suppose it was even a reasonable request. However, it brought to light a couple of significant differences in how my spouse and I approach time on the water.
For me there are really two things I do in a boat on a trout river…row or fish. Sure on occasion I multi task, simultaneously combining one of the aforementioned activities with say telling stories or drinking a cold beverage, but not much else. I'm perfectly happy rowing all day. Fishing from a boat is a team sport and I consider my effort on the sticks an integral part of the deal. To be honest, I love seeing others catch fish and I take great satisfaction in helping them work into position. But watching water go by unmolested, that's another story. If you don't want to fish, then get on the oars. Next angler up.
This is where my wife and I differ. She's a competent angler, but doesn't love it. Unless the conditions are outstanding (even she likes catching fish hero style), a couple of hours and she's usually had her fill. On most occasions my wife fishes more than she would like, probably as a result of unspoken pressure applied by me. In full disclosure, I want her to be fishing, maybe if she catches more fish she will suddenly want to fish ten hours a day. It hasn't happened yet. She's also skilled on the oars. Happily she has rowed untold miles with me in the bow. But we all have our limits.
Over the years we stumble through these differences. Mostly it works. On occasion we rub each other wrong. Some couples, or fishing partners, might talk through their preferences ahead of time in a calm open manner. We haven't tried that yet. Opinions left mostly unspoken we charge ahead. From time to time we let our thoughts be known in short clear bursts.