Fly Fishing Induced Tendonitis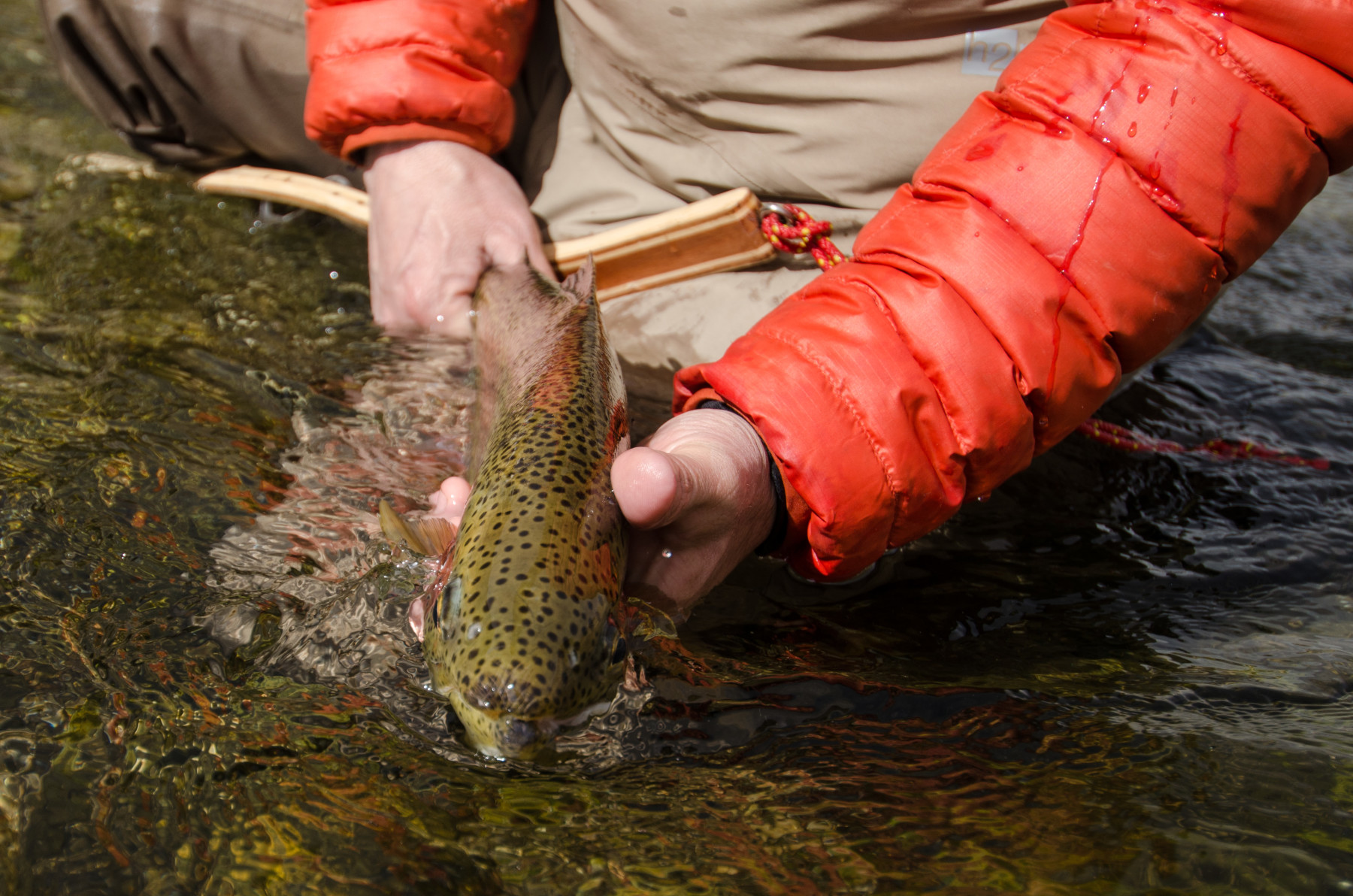 It's time to come clean. I've barely fished since September. During hunting season it wasn't a big deal. Now that spring is here it is. At times I step back and am able to put it all in perspective. Other times it consumes me. Tendonitis, tennis elbow, lateral epicondylitis, or whatever you want to call it, has become part of my everyday life.
Two days of throwing streamers with an eight weight, in winds gusting over forty, caused the elbow to flair up last April. A few weeks of rest and this might have been a non issue. Instead I fished hard through the spring and summer. By August I couldn't lift a coffee cup. By the time I sought help the doc said he'd rarely seen someone let it get this bad. Cicadias, golden trout, and steelhead had all clouded my judgement.
A steroid shot in September provided respite but ultimately failed to have lasting effects or allow for the window of healing we had hoped. In December I sought a second opinion from another specialist. Before resorting to surgery I settled on a regimen of physical therapy, anti-inflamatories and no fishing. After three months I'm just starting to see the smallest signs of progress. I can now pull my laptop out of my shoulder bag without pain shooting down my arm. But it's a far cry from fishing all day. Today I'm cautiously optimistic. Some days it's hard to imagine getting back to normal.
Tendonitis is a tough injury to heal and there is no easy treatment, it takes time. As one specialist told me "in a year most people get better wether they rub dirt on it or have surgery". I'm considering September as when my year began. Now I'm at a point where the injury is chronic. Things like ice and rest alone aren't going to cut it. Through exercises including eccentrics and cross fiber friction, I am now purposefully stressing the tendons in a controlled manner, forcing my tendons to adapt, strengthen and ultimately heal.  It takes six to eight weeks for tendons and muscles to adapt. As I come into my sixth week I'm seeing subtle progress.
If the physical therapy fails to get the desired response, the options get a little more grim. Some folks have had good luck with plasma injections, although the science around it is not robust. They cost about $600-$1000, which most insurance companies won't pay for, but they are non invasive. Surgery is another option. The research shows that about eighty percent of people have positive results, but according to one orthopedist "that's terrible compared to most surgery's I do".
For now I remain optimistic about the path I'm on. Long term I've identified a couple of changes to my casting stroke and grip that will also help, not only with tendonitis, but my form and accuracy in general. In the meantime, I need to remain diligent with my exercises and refrain from fishing right handed.