Recess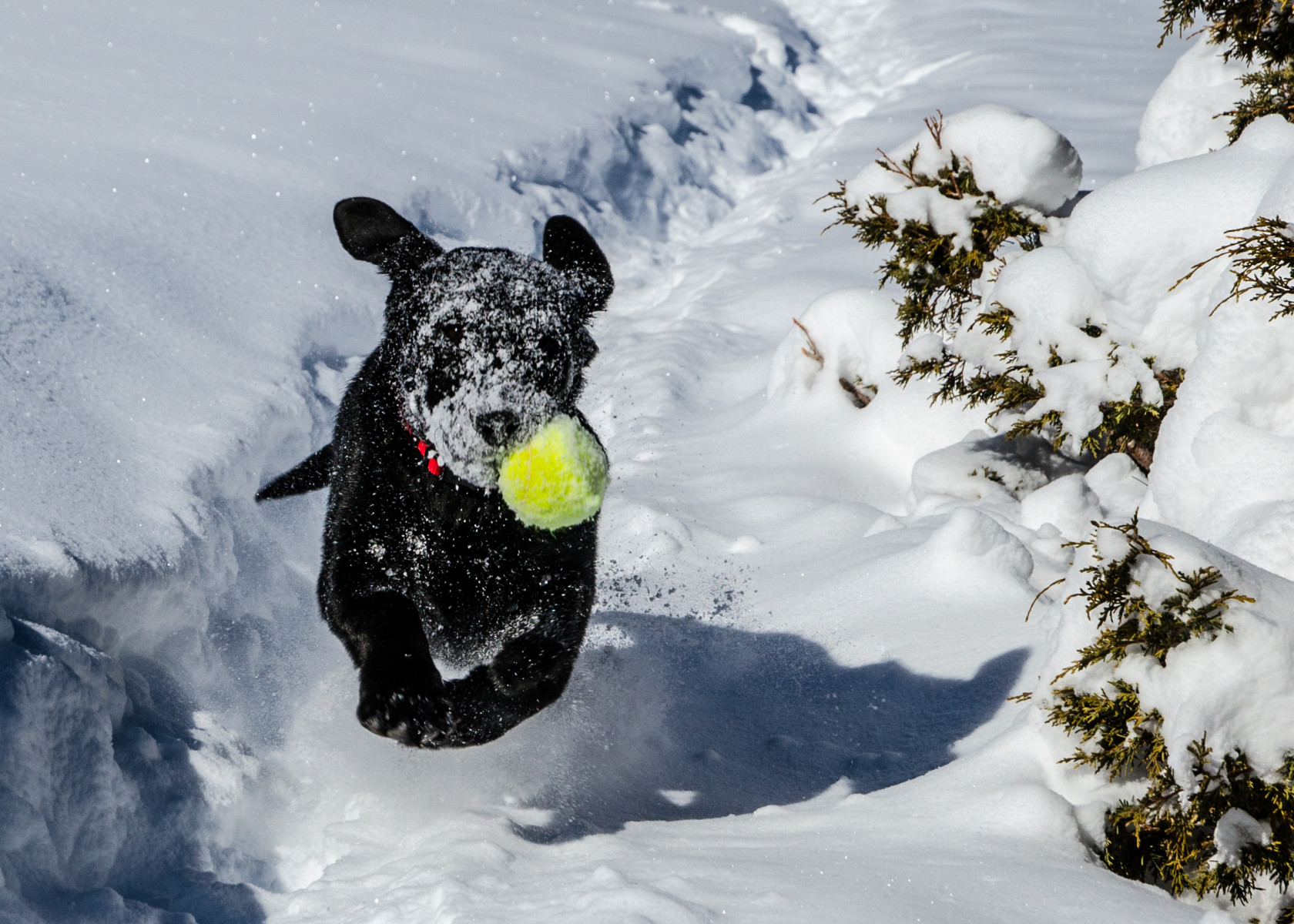 The daydream has her in the backcountry, nose to the wind, quartering through the brush.
The day's work has her in the backyard, butt to the snow, holding through a sit stay.
We're laying a foundation and "making haste slowly". I keep reminding myself of that as we build basic obedience inch-by-inch. The long days afield will come with their birds, bangs and joyful retrieves. But at four months we're shaping the heel, one step at a time, and gently refining our recalls with each "here".
She's a better student than I am a teacher – attentive, eager to please and not the least bit distracted by fantasies of future glory. She couldn't care less about curriculum progressions or lesson planning. No, she's focused instead on figuring out exactly what her big hairless pack leader wants now, and how to deliver it. She knows that the sooner she does, the sooner that wonderful ball will appear.
Someday soon, we'll be on the same page, looking for the same things. In the meantime though her single mindedness is evocative of my own early days in the classroom.
"Please, please, please!" she says with a quick lick of her lips and a bravely self-restrained little tremble. "How much longer 'til recess?"