Wyoming Cutt Slam, In A Day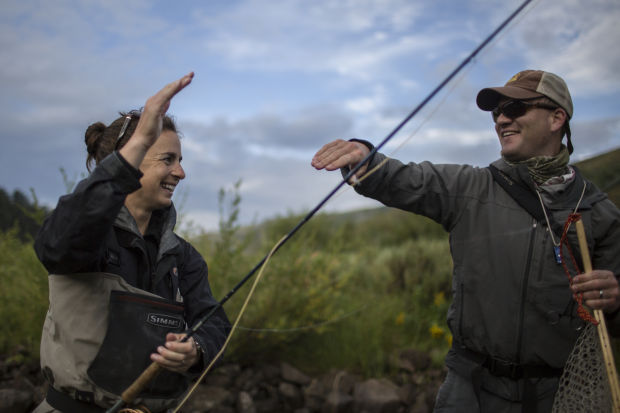 Torrential rain pelted us like a prize fighter. Electricity in the air caused our rods to buzz. After 14 hours it looked like our hopes were dashed as we retreated into the forest. On any other day I would have packed it in and headed for home. But we huddled amongst the conifers in hopes the storm would let up.
The goal was simple; to catch each of Wyoming's four native trout species in one day. In the Cowboy state that means cutthroat. With Bonneville, Snake River, Colorado and Yellowstone cutthroat trout within it's borders no other state is blessed with as many native trout species.
Designed by the Wyoming Game and Fish Department, the Cutt Slam program is designed to encourage anglers to learn about native trout and develop an appreciation for these incredible fish. To finish the slam, and receive a certificate of completion, an angler must catch each species in its native range and provide photo documentation. There is no time limit.
For me native trout caught in their native range are as cool as it gets. They live in places whose beauty will make your jaw drop and the fact that they have lived in those waters for millennia gives me goose bumps. The structure of the Cutt Slam provides an incredible opportunity to meet these fish on their home turf.
Like many aspects of angling, if you decide to embark on the Cutt Slam you get to pick the terms. For some it's an effort completed over many years, other set aside a week making a pilgrimage during their summer vacation, for some it's a right of passage for their kids, and a few have attempted to do it all with one fly. On this occasion we wanted to do it in a day.
Waking up before first light we brewed coffee on the camp stove. We rigged rods as a thick fog began to lift and within minutes we had our fist Bonneville sip a dry fly. Two more followed in quick succession. In under an hour we were headed into the heart of the Wyoming Range to look for Snake River and then Colorado cutts. The first three species came with almost uncanny precision.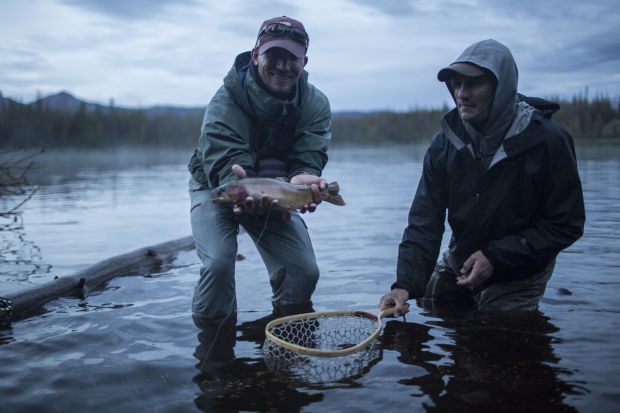 To do the slam in a day several things need to go your way. In the end it's fishing and a hiccup with any species would likely derail the quest. Choosing the right time or year, route, and waters to match seasonal conditions will put the odds in your favor. But in the end you have to travel in the neighborhood of three hundred miles, across four distinct river basins, and catch a specific type of fish in each. A lot needs to come together.
Our effort looked like it would come up short. With an hour of light left the rain abated from hurricane force to monsoon levels. We resumed fishing. There was no sign of life. With dusk setting in I spotted a rise, then another. I worked to match the hatch, unsuccessfully. Finally out of frustration my friend tied on a black wooly bugger and hucked it toward rising fish. It worked. The rest of us quickly followed suit.
Headlamps illuminating the way, we returned to the truck. Our objective complete. On one hand it was a silly endeavor. All the water we fished deserved a day or more of time in it's own right, but the satisfaction of pushing ourselves to do something we were unsure we could accomplish, felt good.
For more detailed information about our day check out Christine Peterson's excellent article here.
For a slower paced approach check out this account, by Colin Kearns, from a trip we did in 2011 here.