It Takes A Village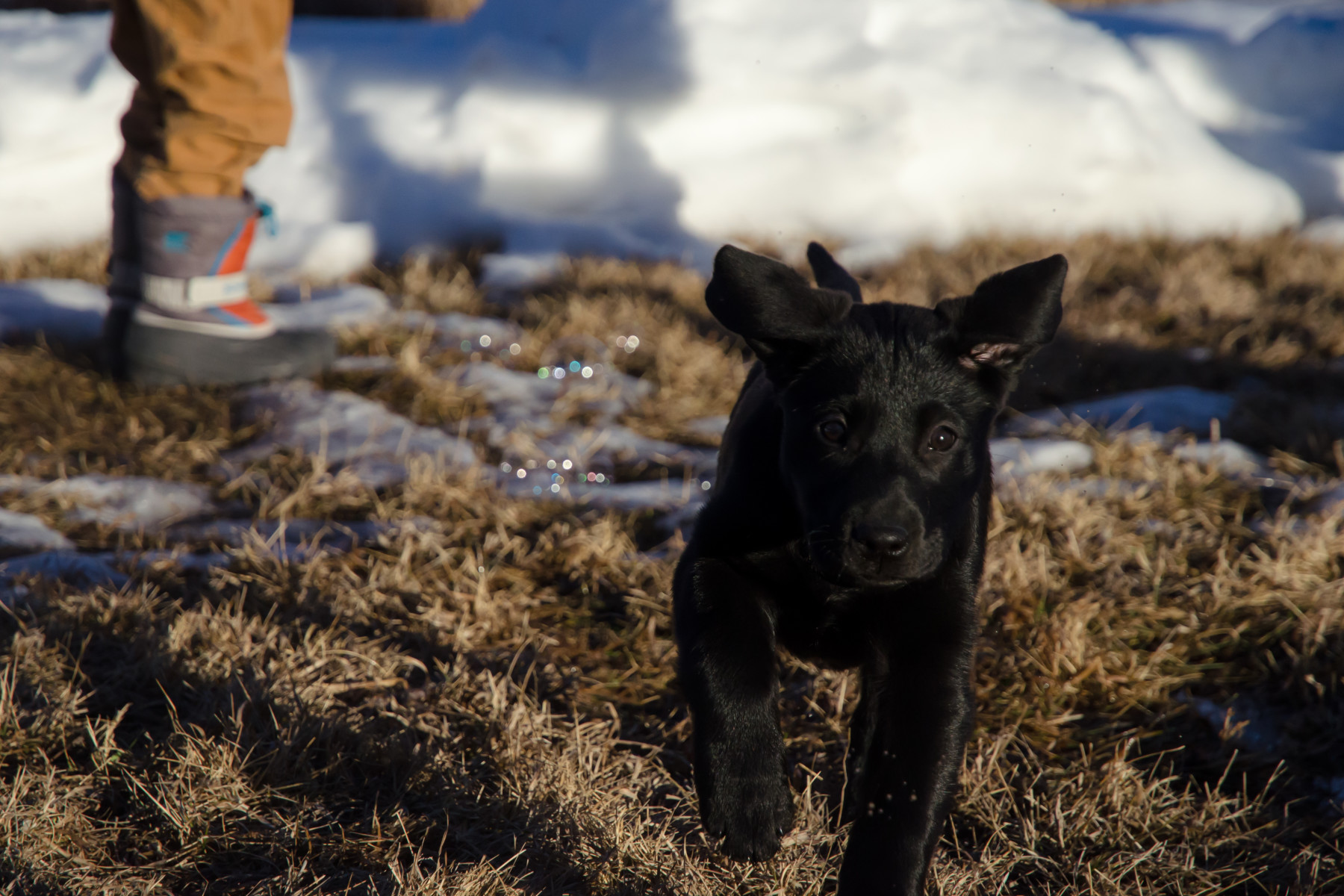 Parents often tell me that having and raising kids really cemented their place in a community. They'd been disconnected from whole populations of neighbors, ignorant of critical institutions and uninvolved in many cultural rituals until the demands of parenthood thrust them into the fray. I think that might be overstating it a bit, and that maybe those folks should have gotten out a little more in their untethered days, but I can certainly relate. The intricate process of bringing up a little one inevitably leads to a certain entangled interdependence.
I'm discovering that training a gun dog isn't entirely dissimilar on that score. Now that there's a little lab in the house, and I've got to figure out what to do with her, I find myself uncovering bits and pieces of a passionate and complex gundog culture that was previously invisible to me. In some ways that immersion has been a deliberate process – I've been plowing through the retriever training literature, trolling the interweb for information and actively soliciting advice from friends, acquaintances and unsuspecting strangers – but largely it's been an exercise in serendipity. Each question answered reveals five new layers to the onion and a whole host of new resources ready to help peel it.
And there is no end to the questions – Reinforce with food treats or no? Fetch for fun or only as part of a deliberately crafted retrieving exercise? What foundation should I have laid by six months? To e-collar or not to e-collar? Do we have to force fetch? What bad habits should I be most worried about inadvertently reinforcing? How do I let my kid participate without confusing the dog? For the love of God, how do I keep her from putting everything in her mouth? I've had the good fortune to put these, and many more, to a number of knowledgeable dog men and women. I'll pass along the insights that they've generously shared here at STS in future posts. You won't be surprised to hear though that no one is offering hard and fast "right answers". Rather, as expected, there are varying frameworks through which a handler needs to apply his or her own judgment.
That leads me to a question for you…
What retriever / flusher training philosophy, or school of thought, do you prefer, and why?
I'm casting as wide of a net as possible in the spirit of both academic exploration and personal edification. I want to leave no stone unturned, so please share your thoughts with me at matt@stalkingtheseam.com, or better yet, post in the comments below. Your input will not only be of huge help to me personally as this process unfolds, but also promises to inform future STS content.