Multi-Day Backcountry Trips: With Kids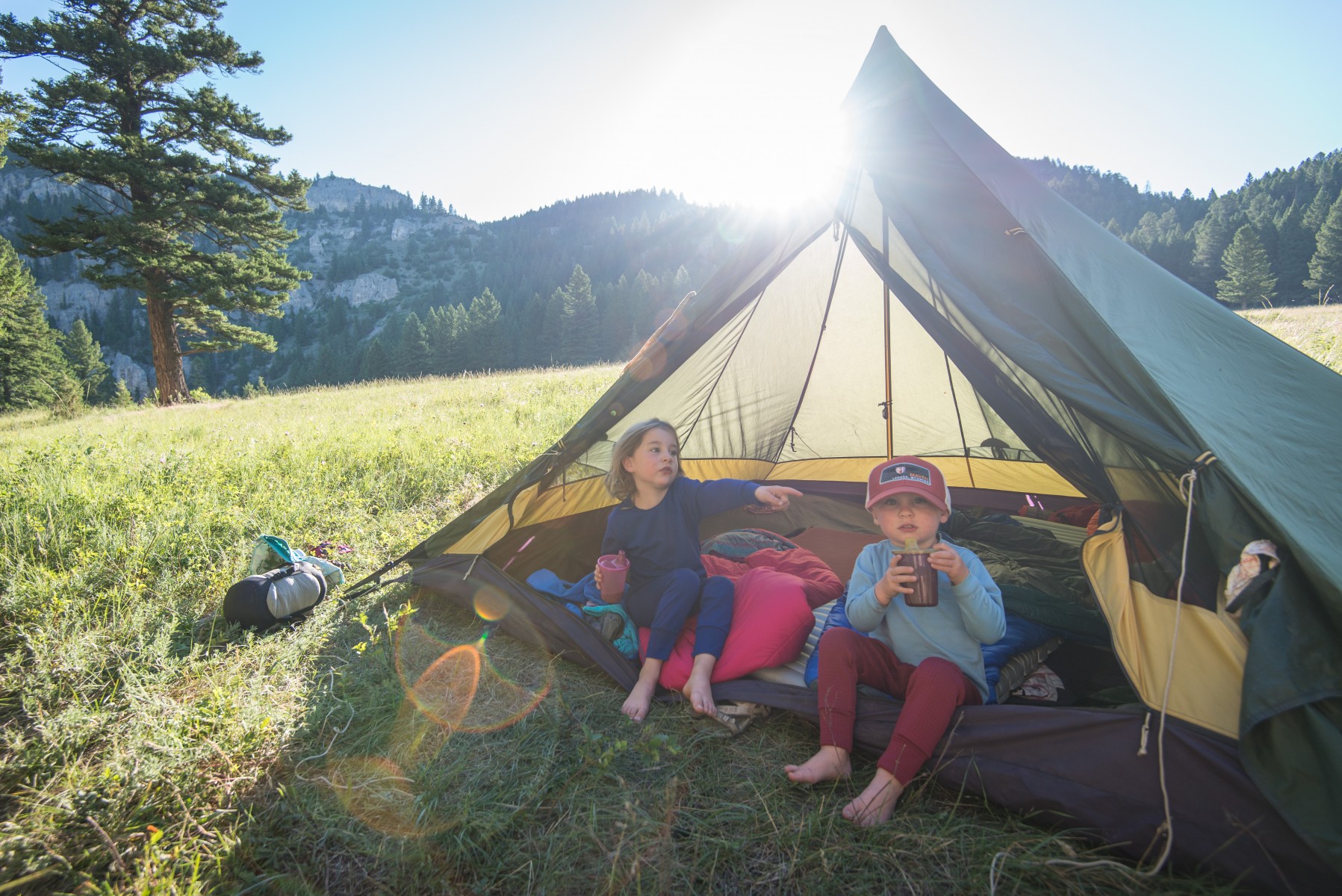 Extended backcountry trips are part of the fabric of my DNA. My wife is no different. When we had kids there were no intentions of throwing that part of our lives away. Admittedly, we were rocked as much as anyone with the birth of our daughter and it wasn't until she was two that we decided to head back into the mountains for multiple days. But by then we were toting a son as well.
We started with a four day three night llama supported trip into the Wind River Range. A breast feeding, teething, five month old caused my wife to go sleepless for the entire trip. We nearly called it short. But we stuck it out and it's been downhill from there. We've had some amazing times, and a few bumps in the road, but we wouldn't trade it for anything. Here's a few thoughts to encourage you and your family to get out there and how to do it in style.
Get something to carry your gear. The bottom line is kids can't carry all their own gear and you will be hard pressed to carry a family's worth on your back. Fortunatley there are options. Water craft such as a raft, canoe, or drift boat can all carry enough gear for multi day trips. Let the water be your beast of burden. River trips are fantastic for kids and adults alike. The laid back pace of river life lends itself well to a family trip and it's one of the best ways to access remote places with the whole gang. Go swimming, skip rocks, fish, everyone wins.
To get into the mountains you might need to be a bit more creative. Using some type of pack animal to pack your gear can be a great way to go. There are few ways to go about it. We have rented llamas and packed in ourselves. Using llamas not only lightened our load, it provided the flexibility to move camp at will. But it also meant we needed to do the packing and care for the stock. A bit more work to be sure, but the kids loved feeding, watering and generally hanging out with the llamas.
Another option is the drop camp. Recently we hired an outfitter to pack in our gear with horses to a predetermined location. Other than making sure our gear would make the weight for the number of horses we were using, there was little extra work on our end. The horses packed in our tent, sleeping bags, food and most of our personal gear while we carried a day pack and kid carrier, with just the essentials needed for the day. This year our 5 year old hiked the entire 7.5 miles in and out of the mountains while our three year old was able to hike half the distance and was carried the rest of the way.
Someone asked me if the kids ever throw a fit in the boat or in the mountains…of course they do. But they melt down, get tired, fight and do every other type of undesirable behavior common to children at home as well. If my kids are going to be throwing a fit, I would rather listen to it on the Smith River than in my living room. And the upside is undeniable, so just go for it. We are all better off spending time outside. Being in the backcountry for multiple days at a stretch is good for the soul, young or old.