Llama Packing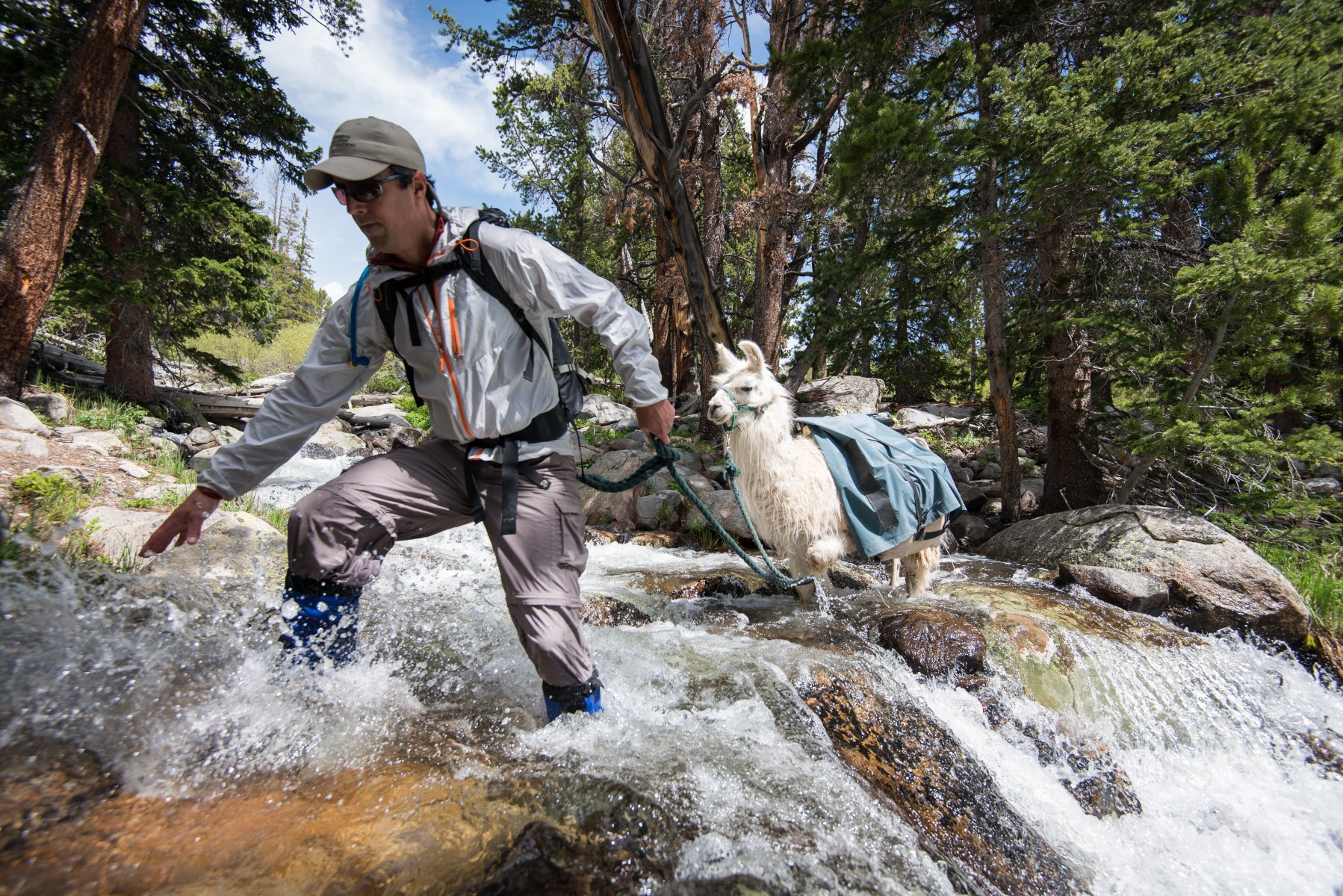 "Not a chance" I told my wife, when first approached with the idea. Born and raised on a Montana ranch, I wouldn't be caught dead with a bunch of camelids. But with two small children and a wife who is highly persuasive my bravado quickly waned.
Three years ago we embarked on our first Llama packing trip as a family and it has been a game changer. We had been exploring the Wind River and Absaroka Mountains, our backyard ranges, for nearly a decade. But to take advantage of fantastic fishing in high alpine lakes or to watch a heard of elk graze among wildflowers, you have to work for it. Multiday trips are necessary to get into the heart of these mountains. With two small children that now seemed nearly impossible. That's where the Llamas come in.
For anyone wanting to access the backcountry, but who isn't up for carrying a full backpack, Llamas could be the perfect option. Capable of carrying up to 75 pounds each, Llamas can considerably lighten your load. In the field they are mild mannered and relatively low maintenance, especially when compared to horses. They don't kick or bite and tales of spitting seem greatly exaggerated.
Operations such as, the Lander Llama Company will rent llamas to experienced backcountry travelers after completing a short training session. Fully guided trips are also available. So if you are looking for a new way to enjoy a trip into the mountains this summer, and you can put aside your western sensibilities should they exist, Llama packing is worth a second thought.