Lightweight Fly Fishing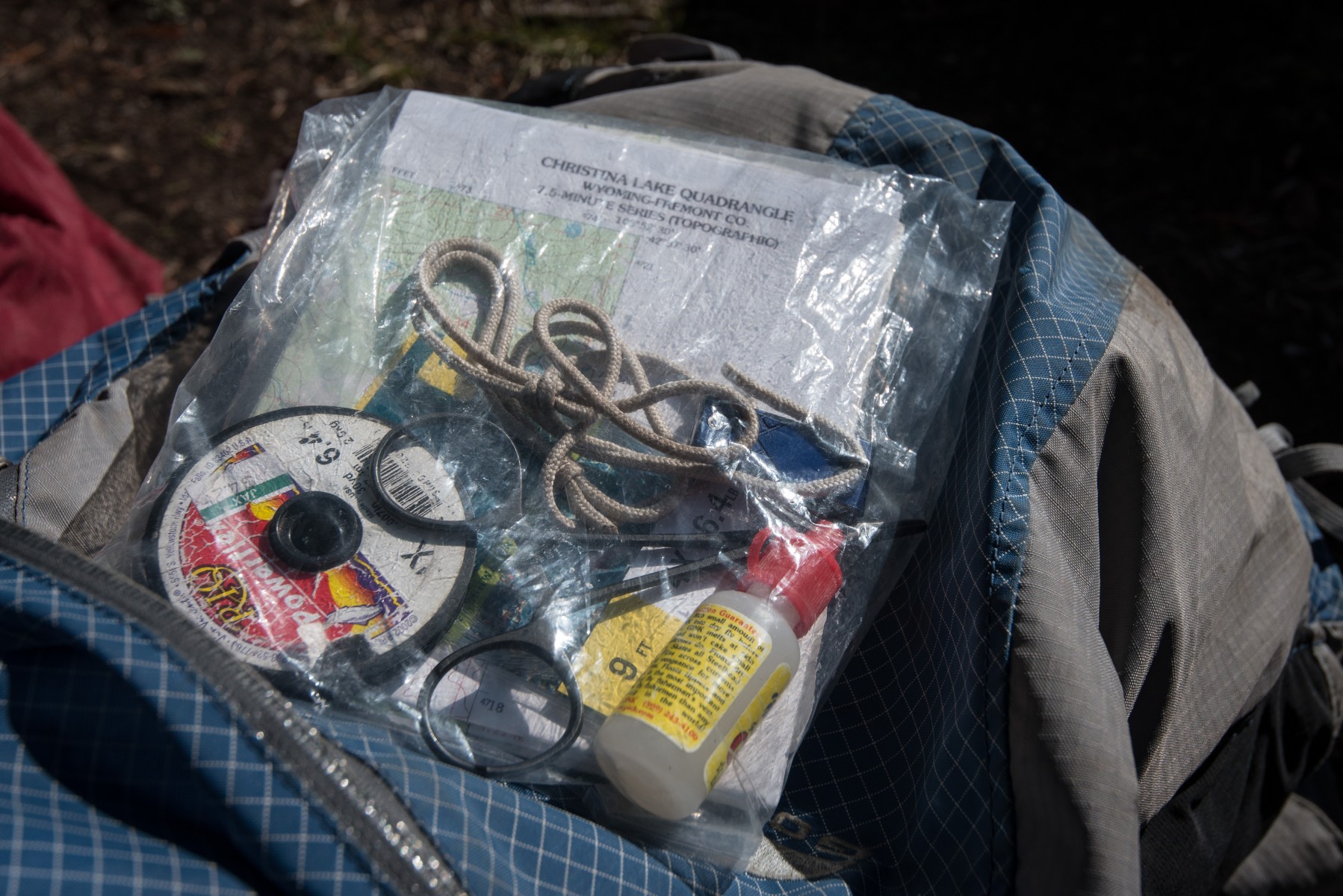 When I'm headed to the nearest tailwater I rack for bear. The drift boat is loaded with coolers, boat bag, camera bag, dry bag, extra layers and several rods. A small tool box, first aid kit and bins with fishing essentials live in the boat. I'm probably missing something else and I haven't even let the other two anglers set foot in the boat with their gear yet.
However, if I'm heading into the mountains it's another story. There are places I want to fish where the only option is to use the quads God gave you and hike in. And whenever I hike, no matter if it's two miles or twenty, for the day or over night, I'm going to pare down the kit. If you carry less gear you will be able to move more efficiently, be less fatigued, and maximize your fishing time and enjoyment.
Having spent nearly a decade working as an instructor and guiding in the backcountry, for the National Outdoor Leadership School, I learned a few things to help lighten the load that apply to fishing in the backcountry. First, you need to bring less stuff. I can't count how many times I've heard someone say "this piece of gear is awesome and it weighs nothing". Everything weighs something and put together they add up. Make a conscious decision about everything you pack for your trip and ask if you really need it. If the answer is no, leave it behind.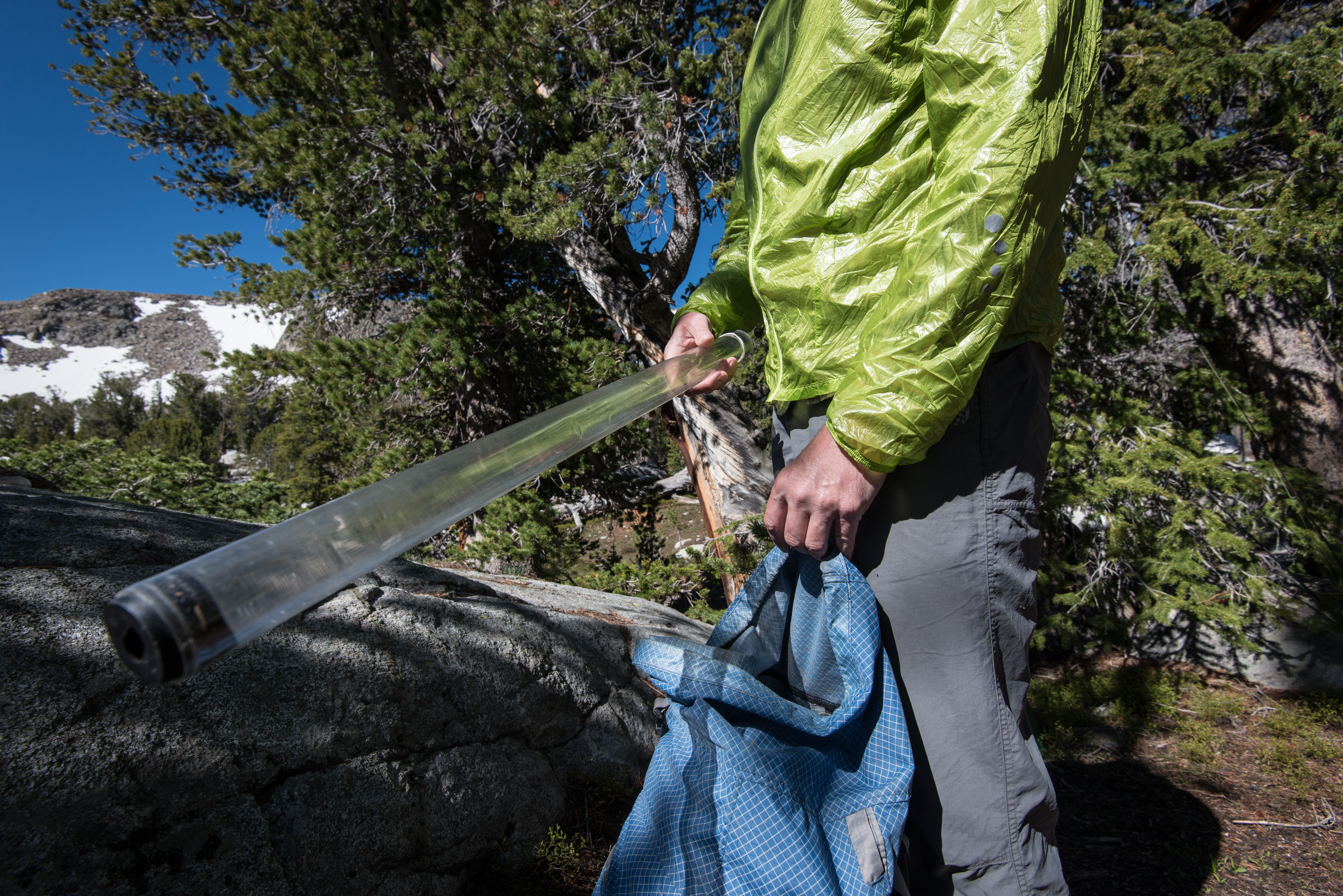 Once you have weeded out the extraneous gear then you can think about lightning up what you need to bring. This could mean upgrading some of your gear with newer lightweight stuff, say replacing an old fleece jacket with a new synthetic puffy. But it can also mean getting creative with what you have. My backcountry kit lives in a small plastic bag that is also used to carry my maps. I bring nippers, forceps, gink, one spool of tippet, a couple extra leaders and one foam fly box stuffed to the gills. That's it.
If you want to get extra geeky, look at what the hard core ultra light backpackers do and apply their approach. They like to make a lot of their own gear and it is often inexpensive, in addition to light weight. One piece of homemade gear that I use is a rod tube made from the plastic packaging of a fluorescent light bulb. You can find one at nearly any hardware store. Get your hands on a tube (you most likely need to buy the bulb) cut it to length, glue a bit of foam into the end caps for protection and you have an ultra -ight model. While some of the modern carbon fiber tubes are getting lighter, this will save a couple pounds over older generations.
It might take a little time to adjust to a new mind set but it could open up new possibilities. I gave up being tough a long time ago and carrying a big pack is simply hard on the body. In many cases being willing to hike a bit farther can lead you to beautiful places that see less fishing pressure, and have incredible fish. Working on honing your systems and reducing the amount of gear you carry will help you get there.