Steven's Camera Rig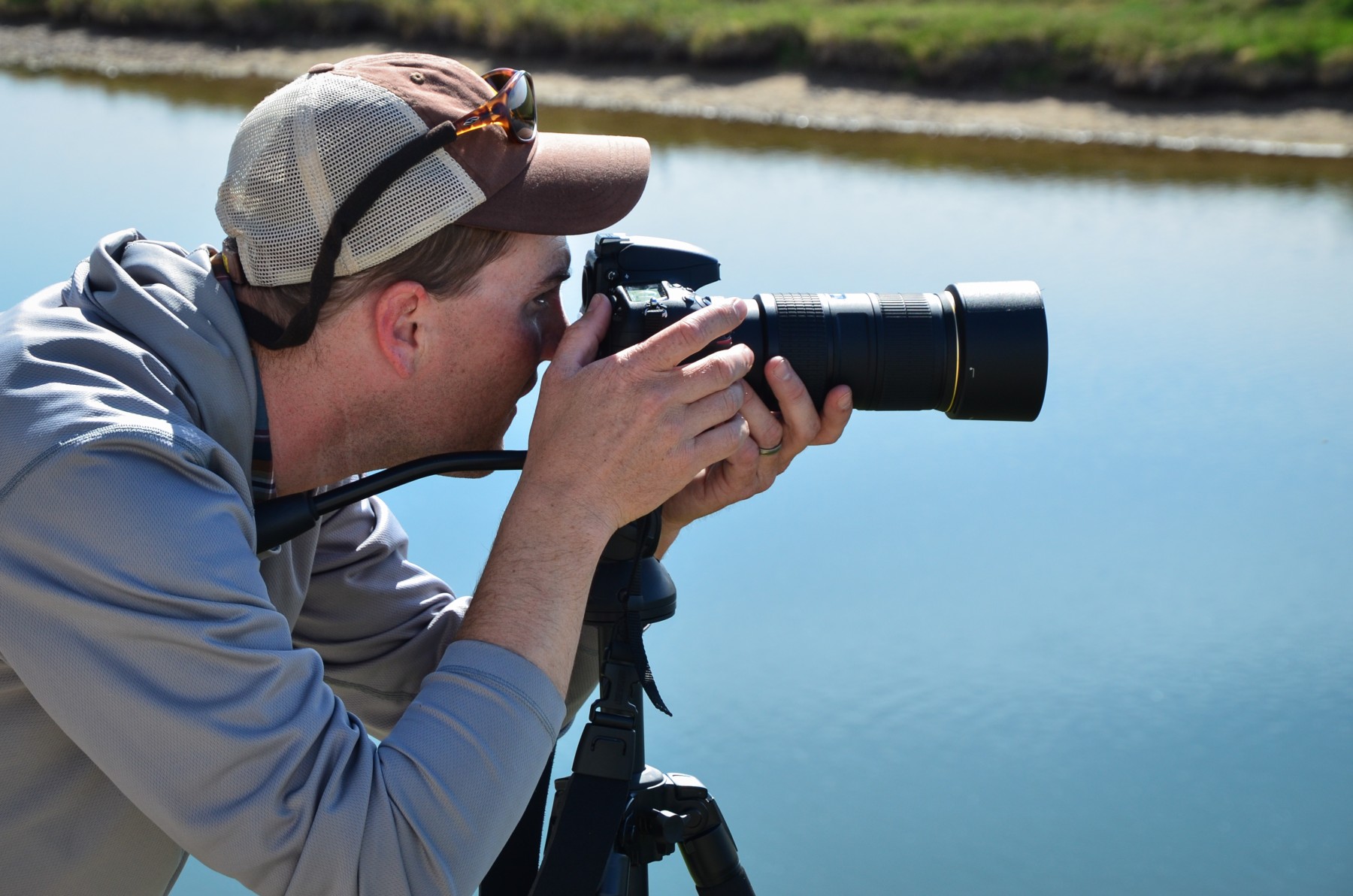 If you've been following STS for awhile you have probably noticed that we like photography. We've been lucky to have some of the best in the business share their work and insights with us, see here, here, and here, but we haven't talked much about our own photography. We've been fielding more questions about how we approach photography and the gear we use , so we want to share some of that with you.
It's been wisely said that the best camera is the one you have with you. We buy into this mantra. Most of us have a camera on us at all time in our cell phones, and our phones are capable of taking some incredible images these days.  However, sometimes you might want a bit more. Here's a glimpse at what I often have with me, when my objective is photographing hunting or fishing.
Camera:
Nikon D800- I've only been shooting this body for a few months and I couldn't be more impressed. While it is certainly a lot of camera, the dynamic range is exceptional, it has the durability you would expect from a pro body, and the files (while large) are immaculate.
Lenses:
Nikkor 16-35 f4- When shooting hunting or fishing this lens is on my camera about 60% of the time. I love shooting people up close while still being able to capture the surrounding environment. If you are in a boat, blind, or any tight space this lens really excels.
Nikkor 50mm f1.4- While I might shoot the previous lens more, if pressed this is my favorite lens. I love it for portraits, low light, and detail shots. The small size, small price tag, and unbelievable sharpness all add to it's appeal. If I just want to throw my camera over my shoulder and bring one lens, this is usually the one I choose.
Nikkor 70-200 f4-For pulling the background closer, shooting portraits, or times when a bit more reach is needed this is a fantastic lens. I have been pleased with the image quality of this lens and at half the weight and nearly half the price of its f2.8 big brother it's a perfect choice for me.
Miscellaneous- In addition to the big items I usually have a handful of batteries, memory cards, automotive chamois cloth for drying off gear, notepad, sharpie with gaff tape wrapped around, plastic trash bag, and other accessories to keep things running smoothly, as well as clean and dry.
How I carry it all– I have a few systems depending on the situation and I am constantly tweaking my approach:
If I want everything above and am not terribly worried about the elements, I pack it all in a Lowe Pro Flipside Sport 15. This is my favorite camera bag, but it doesn't hold much extra gear such as food and clothing.
Often, I need gear for the day, including extra layers, food, and hunting or fishing equipment. In these cases, I have a number of home made lens cases, and what I call a camera bucket, which are created with duct tape and ensolite, so they are cheap and light. I then put my camera and lenses in these homemade cases and put them in the backpack, hip pack, or boat bag best suited for the particular outing.
Whatever you decide to bring in the field, to capture images of your adventure, the most important part is being out there making your own lasting memories. You might even decide the eight pound weight above your shoulders is best suited for recording the experience.