The Pile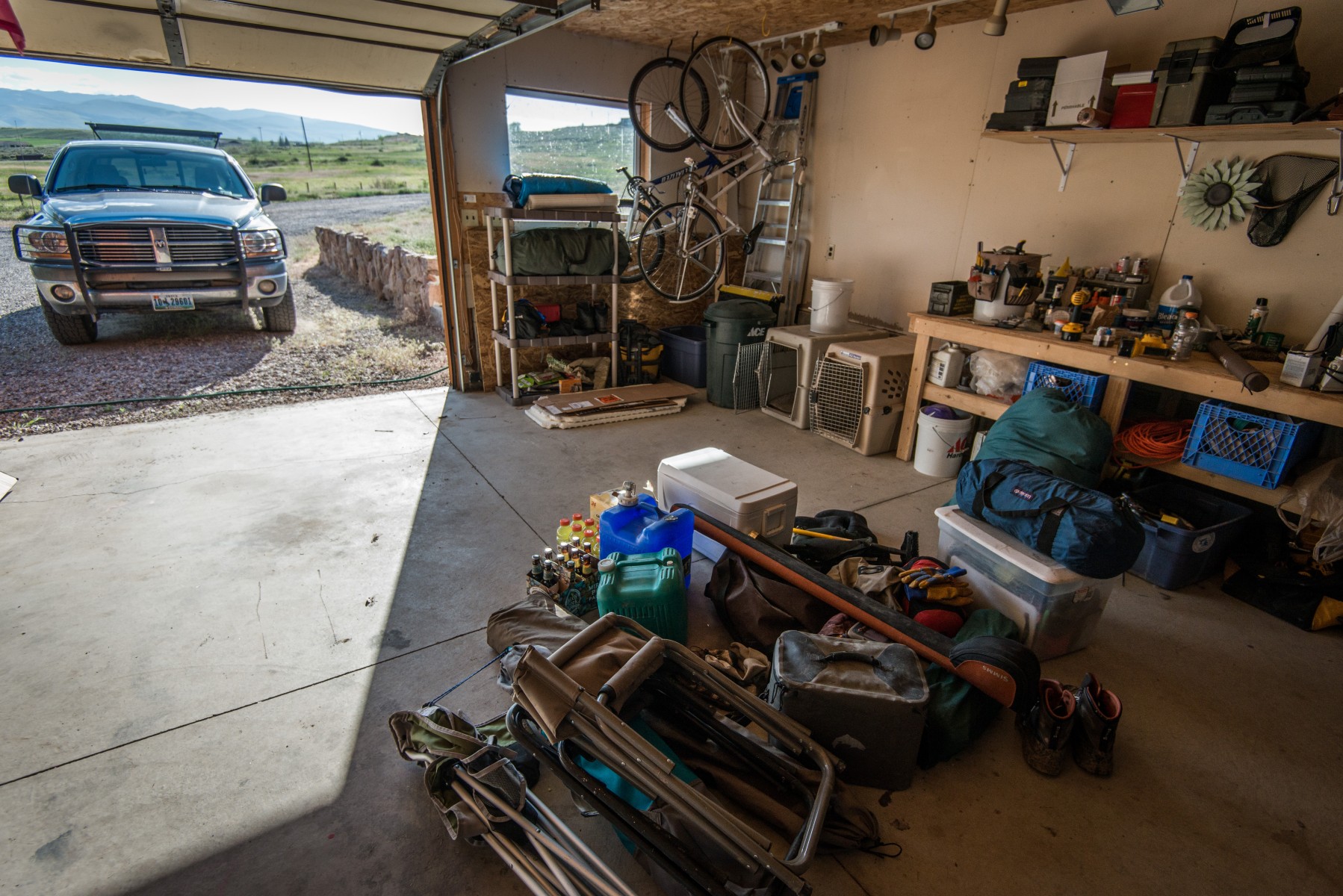 It can show it's face any time of year, but in the summer it is ever present. To call it a living thing would be inaccurate. To say it's an organizational system would be overly generous. Items are added and deleted, while others are always in the mix. A mound in the back corner of the garage it serves as the staging area for the next three months.
With nearly as many nights likely to be spent in the field as at home this summer there is little incentive to put gear back on the shelves. Often it is all thrown in the back of the truck. The Dodge can carry all of it. There will be times when pieces are weighed carefully and only a small selection will make the cut for an ultralight endeavor. The Black Hole Bags, which have been in service for over a decade, will be work horses all season. But everything will get it's turn.
It can drive me crazy, but I'm trying to embrace it. The pile is emblematic of more than a messy garage. It means time is being spent outside and that every ounce of goodness is being squeezed out of summer. Anyone north of the Mason Dixon line has earned it. So from here on it's all about shuffling gear and running with the throttle wide open. There will be time plenty of time to huddle around a campfire during hunting season to tell each other about it.