The Big Ride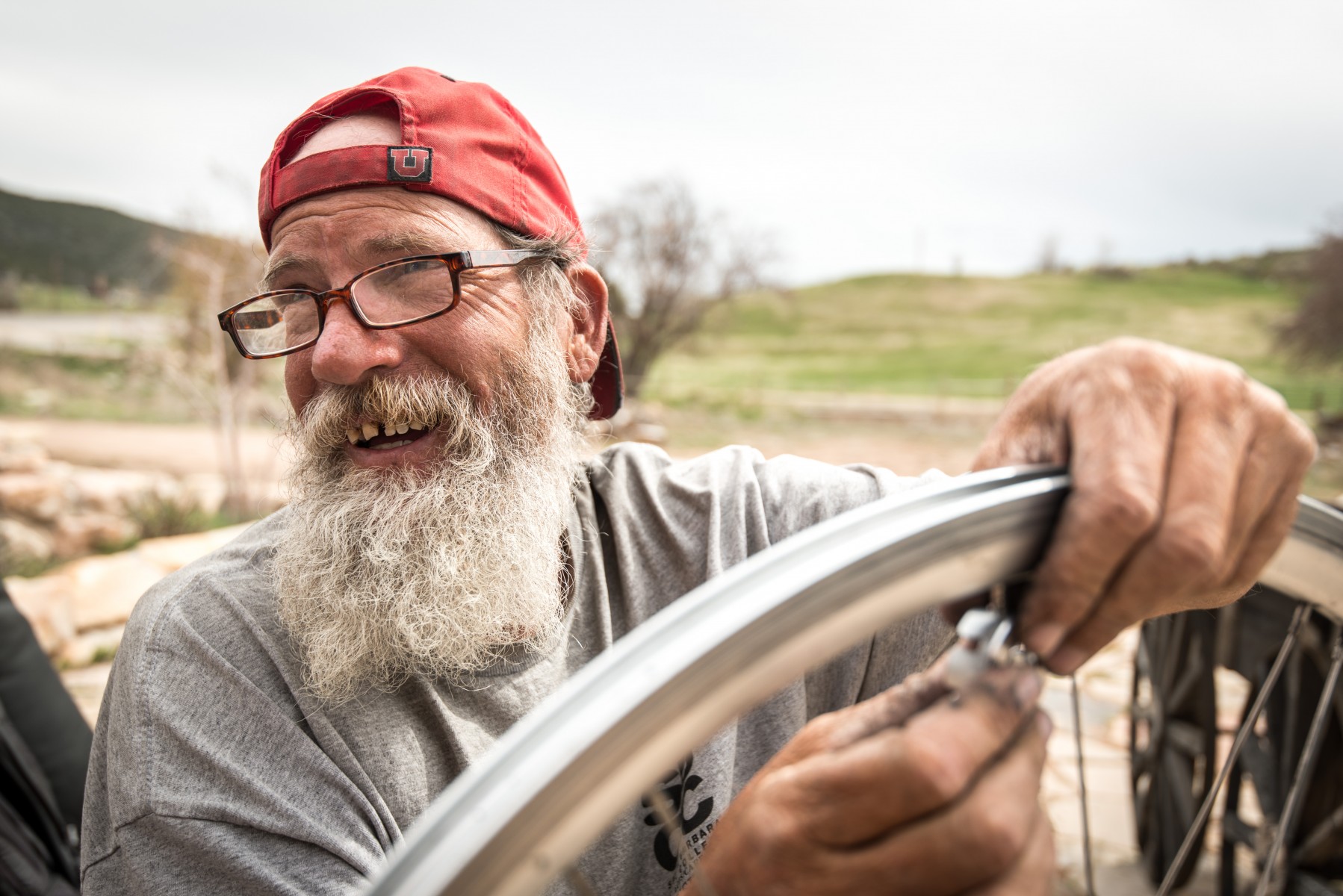 Wind blew dust across the parking lot. A western facade adorned the front of the roadside gas station and paint was chipping off the sign above the door. Far from home, I stepped inside to grab a drink while my buddy and I waited to meet another friend to fish.
At a picnic table outside I noticed a man fixing a bicycle. The large white beard, cigarette hanging from his lip, and tattered belongings caught my attention. Then he asked my buddy for an extra hand as he was working to repair a broken spoke. We began to learn his story.
Franklin had fallen out of touch with his brother some years before. They had always been close and had intentions of doing what they called The Big Ride. Recently, he received a call from his niece and learned that his brother had cancer. It was moving fast. Over the phone, Franklin reconnected with his brother. The Big Ride was out.
Working a go nowhere job in Santa Monica, Franklin decided he needed to visit his brother in Ohio. He would do The Big Ride for both of them. With a few bucks in his pocket, and a 50 dollar Schwinn from Sears, he left California heading East. A month later I met him along I-80, near the Utah/Wyoming border.
Franklins's story was touching. His toothy grin and bright eyes were infectious. Fifteen patches were on his front tire and twelve on the rear. He had seen nearly half the country and was thrilled to see every mile ahead. He talked about love and god, the best places to shower, and where to wait out a snow storm.
We shook hands and as I headed to the river he packed up his gear and hit the road. I genuinely hope Franklin makes it to Ohio in time to see his brother. If you see him along the way say hello and give him my best.