Unique Perspective: Tobias MacPhee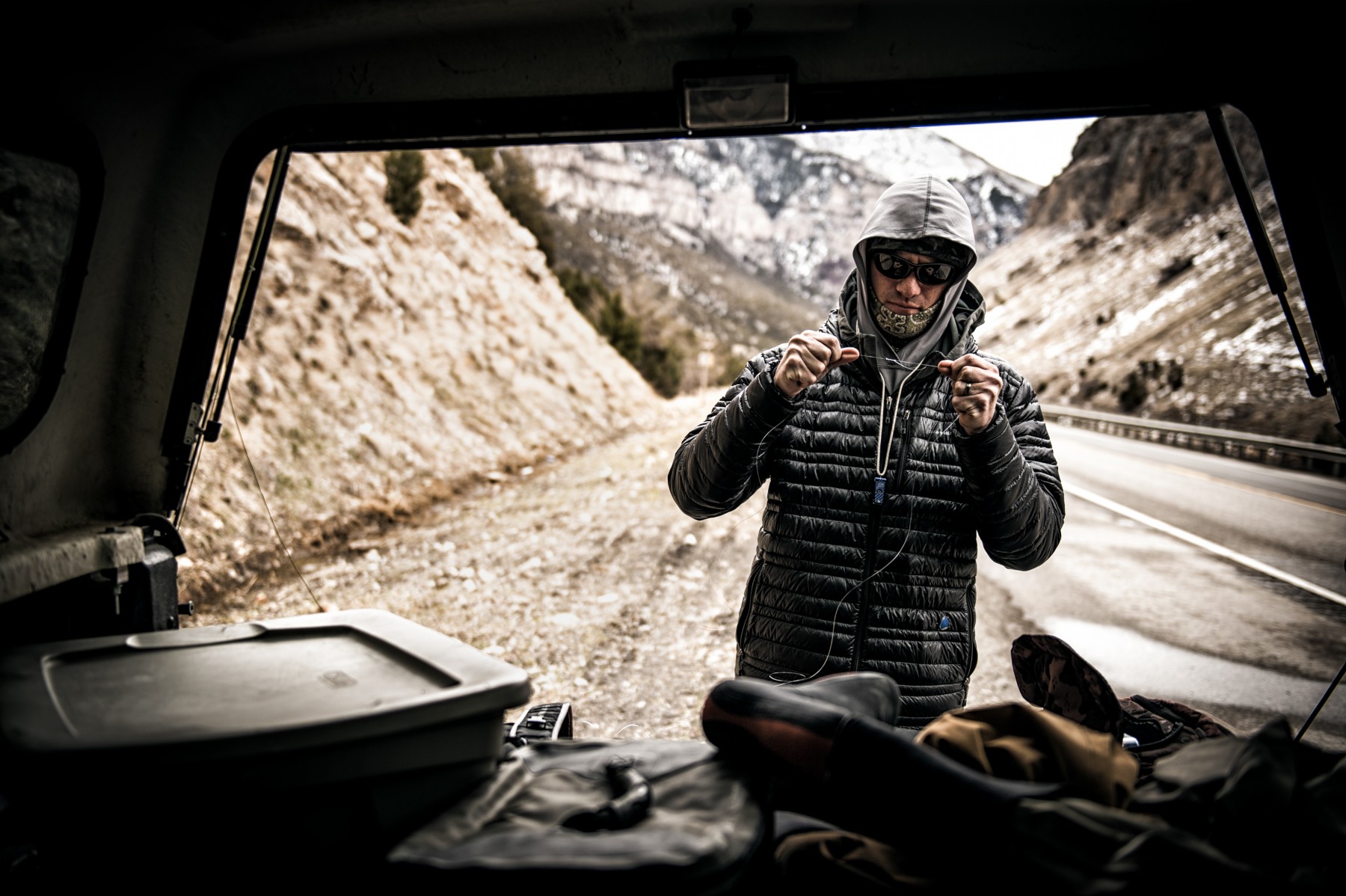 We've known each other for years. In the days when I spent more time with a belay device in my hand than a fly rod, we climbed together often. But geography and time pulled us apart. So I was thrilled when Toby called and said he wanted to come visit. It was an opportunity for me to reconnect with an old friend and an opportunity for Toby to photograph fly fishing for the first time.
As the man behind the lens for Tobias MacPhee Photography, Toby spends most of his time shooting stunning images of athletes in extreme environments. Think alpine mountaineering, back country skiing, and ice climbing for companies like Patagonia and Black Diamond. He is also working on an incredible personal project that you don't want to miss. I was excited to see how Toby would apply his unique perspective to a new environment. So we spent three days exploring some of my favorite haunts, chasing fish and generally having a great time.
We asked Toby to share a few thoughts and images from his experience, here's the result:
STS: You shoot some incredible skiing, climbing and other action sports images, what interested you in shooting fly fishing for the first time?
Toby: I was drawn to the pursuit. I think the time, preparation, and experience that goes into being a great angler makes for a great story. I wanted to attempt to tell that story.
STS: Now that you've had a taste of some Wyoming fishing, how did it compare to your expectations? Did anything come as a surprise to you?
Toby: My expectations of great content and opportunity were fully met. I think I was most surprised but the community and dedication of Wyoming anglers. It is a true passion for those I spent time with, and that's what I love to photograph, people in their element doing what they love.
STS: What were the challenges and opportunities you found as a photographer in a new environment?
Toby: The biggest opportunity in photographing fly fishing is the added element of water.  Water is one of my favorite subjects to photograph, and having its constant presence is an amazing creative tool. That being said, it also added another level of complexity. It can limit movement and be potentially dangerous, mostly to expensive camera equipment. I also think the unpredictable nature of fly fishing is a great opportunity. Obviously catching or not catching fish is a large component of the story, and until the day was done I was never 100% certain of the story I would be telling.
STS: What was your impression of the fly fishing community compared to other athletes you spend time with?
Toby: The athletes that I generally work with need exposure, and to be pushing content at all times, seems to me like it's the opposite with fly fisherman. I think of the fly fishing community in two ways. The first is a community of supportive people, eager to share info on tactics and areas from recent outings. The second is a very secretive, almost standoffish, community of protective and tightlipped anglers. In a world of "as it happens" there aren't very many secrets left, except for certain lakes and rivers and certain individuals who fish them.
STS: Do you have an urge to put a rod in your hand next time?
Toby: Although I would really love to try fly fishing and learn to catch fish like the ones I saw while in Wyoming, the truth is that I'm a slave to my camera and can never put it down.