STS Bar & Grill: Pan-Asian Elk Steak Salad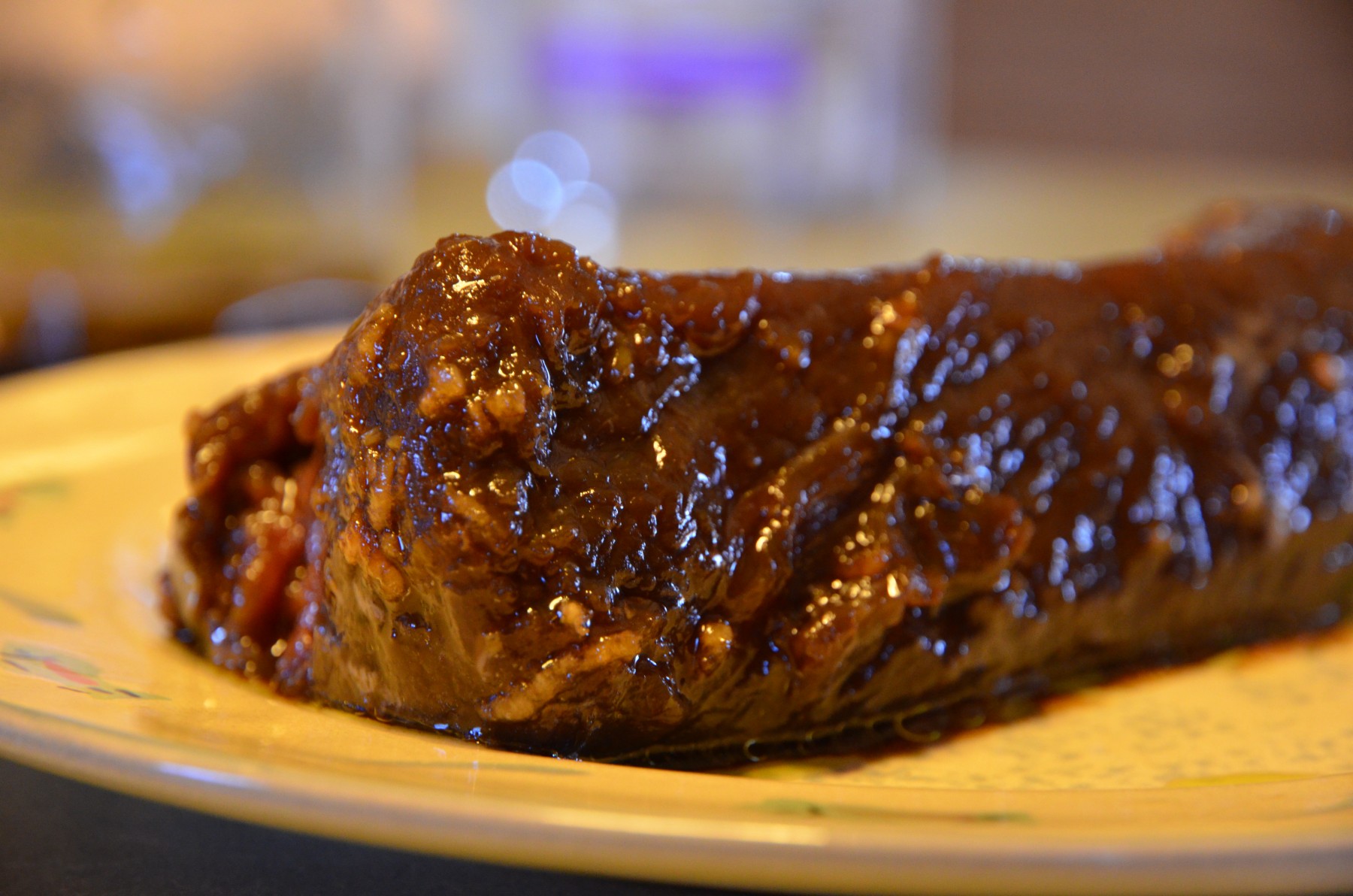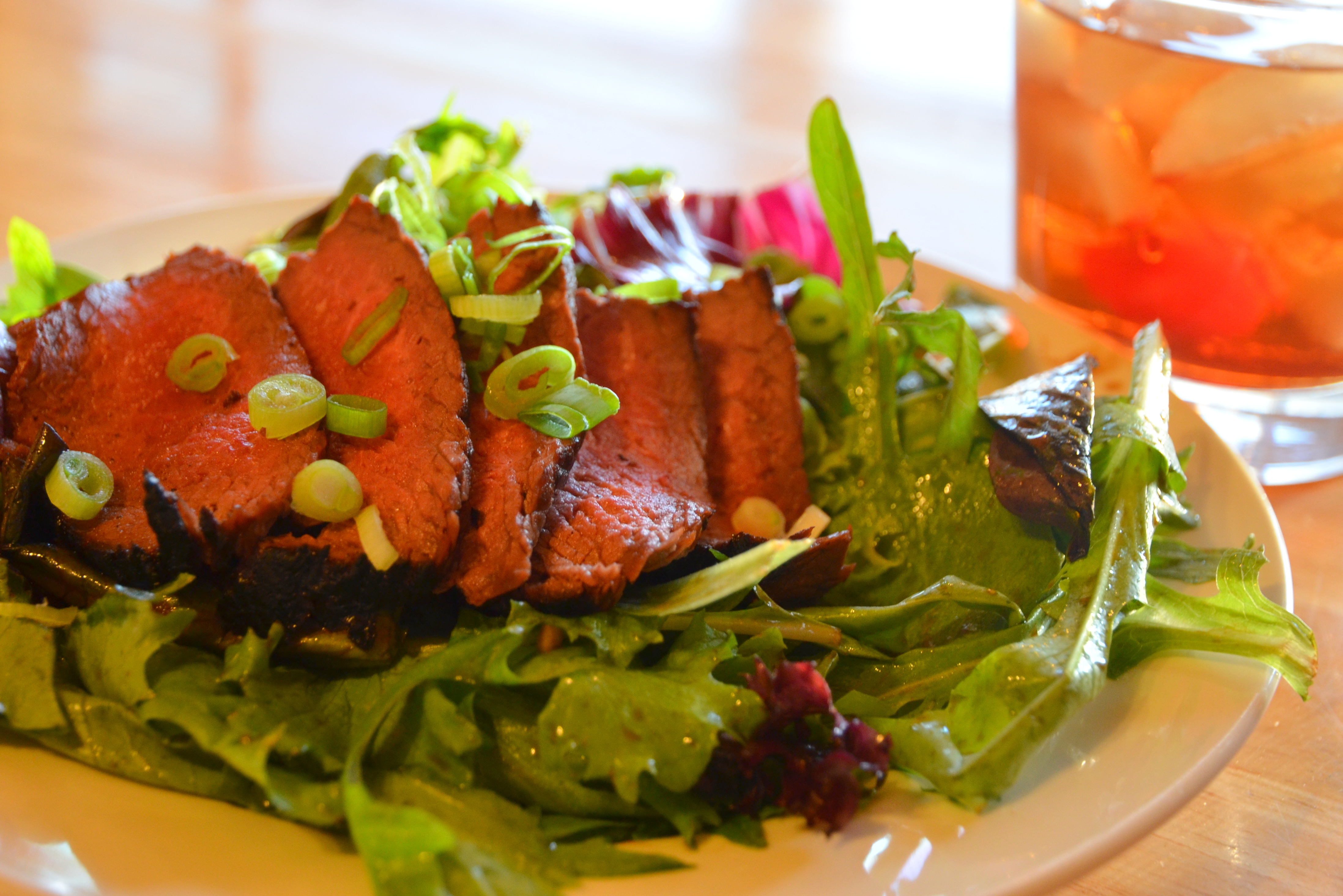 Mother Nature plays a cruel game of cat and mouse this time of year in the Northern Rockies. After three or four months of sustained cold and dark, she tempts hope with a few deliciously gentle spring days, then bares her claws and swats us back into winter. It can be a frustrating process to weather, made harder by the knowledge that it may continue until June.  A soul needs the right nourishment to make it through.  Let's put away the heavy, hearty fare that fueled winter, and toss together a meal that declares our intentions for a fresh start. There may be six inches of new fallen slush on the roof, but there's no reason dinner can't taste like a bright summer afternoon. Who's ready for a salad?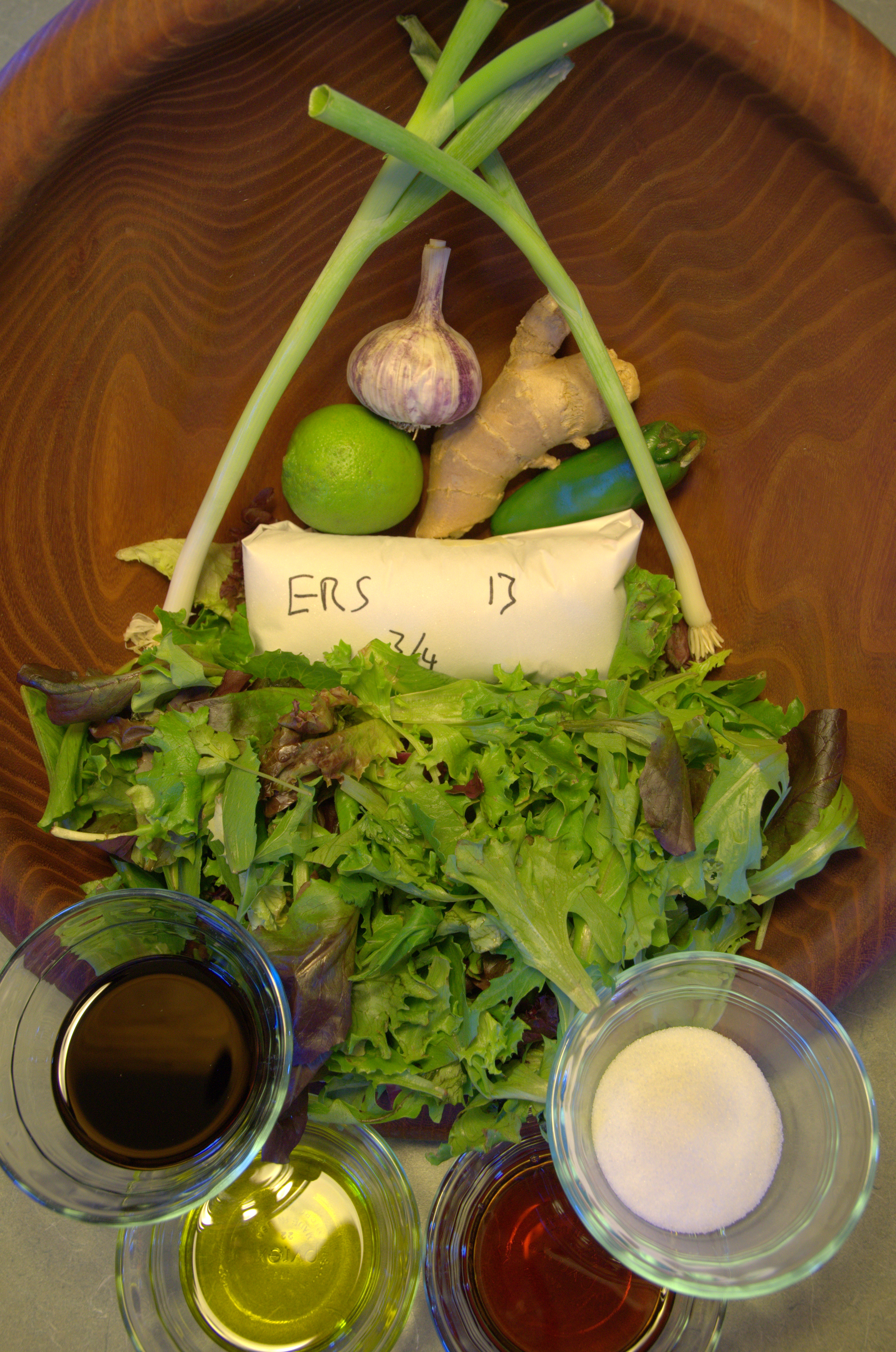 What you'll need…
Elk Round Steak, ¾  pound
Soy Sauce, ¼ cup
Sweet Vermouth, 1 tablespoon
Garlic,4 cloves
Sugar, 3 tablespoons
Olive Oil, ¼ cup
Lime Juice, 1 lime's worth
Fresh Ginger, 1 good sized thumb
Jalapeno, 1 whole
Green Onions, 2
Salad Greens, ½ pound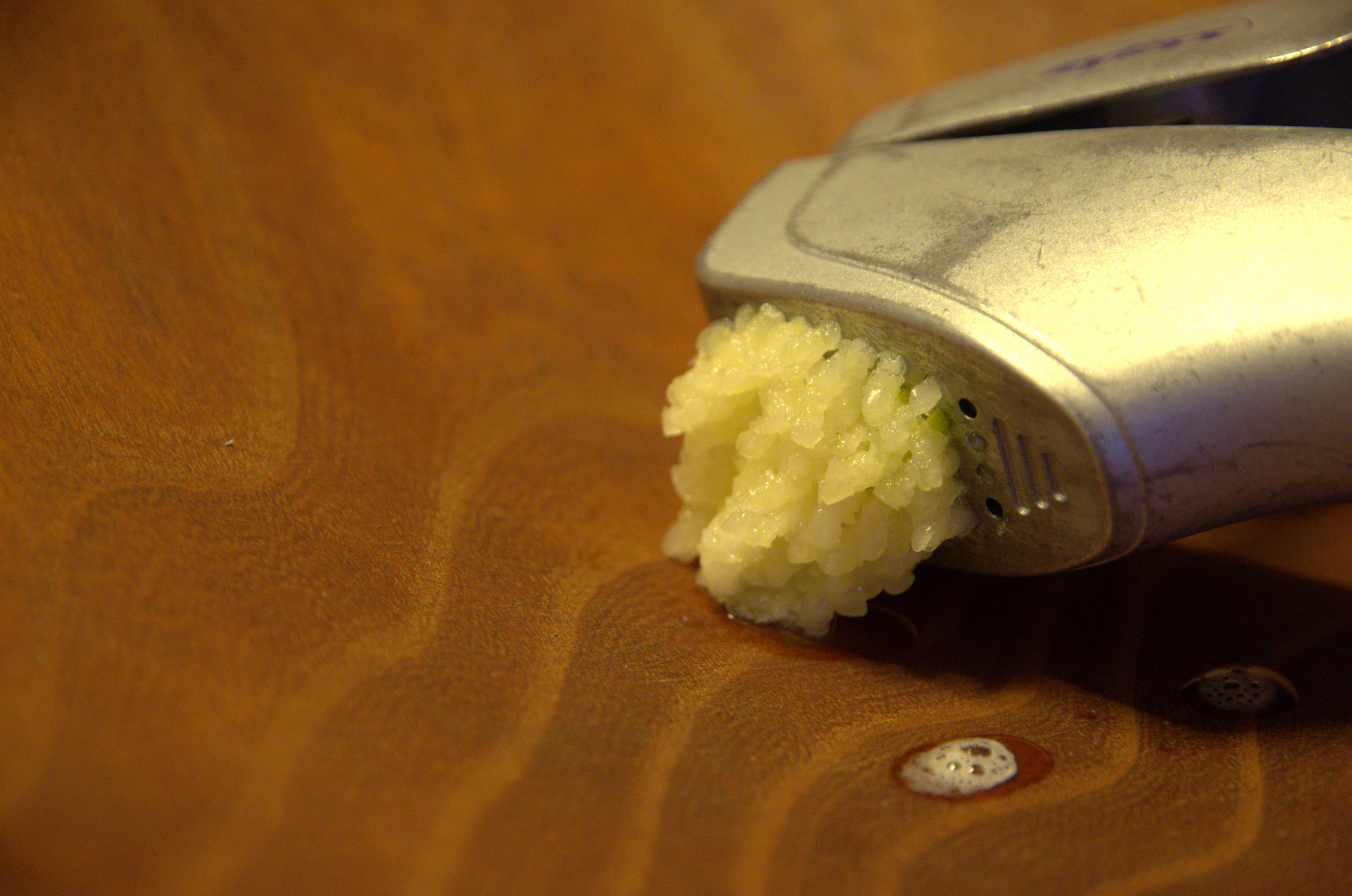 Step 1: Press 2 cloves garlic and place in a ziploc bag with ½ the soy sauce, ½ the sugar, ½ the Olive oil, all of the vermouth and the steak. Marinate the steak in the fridge for an hour or two.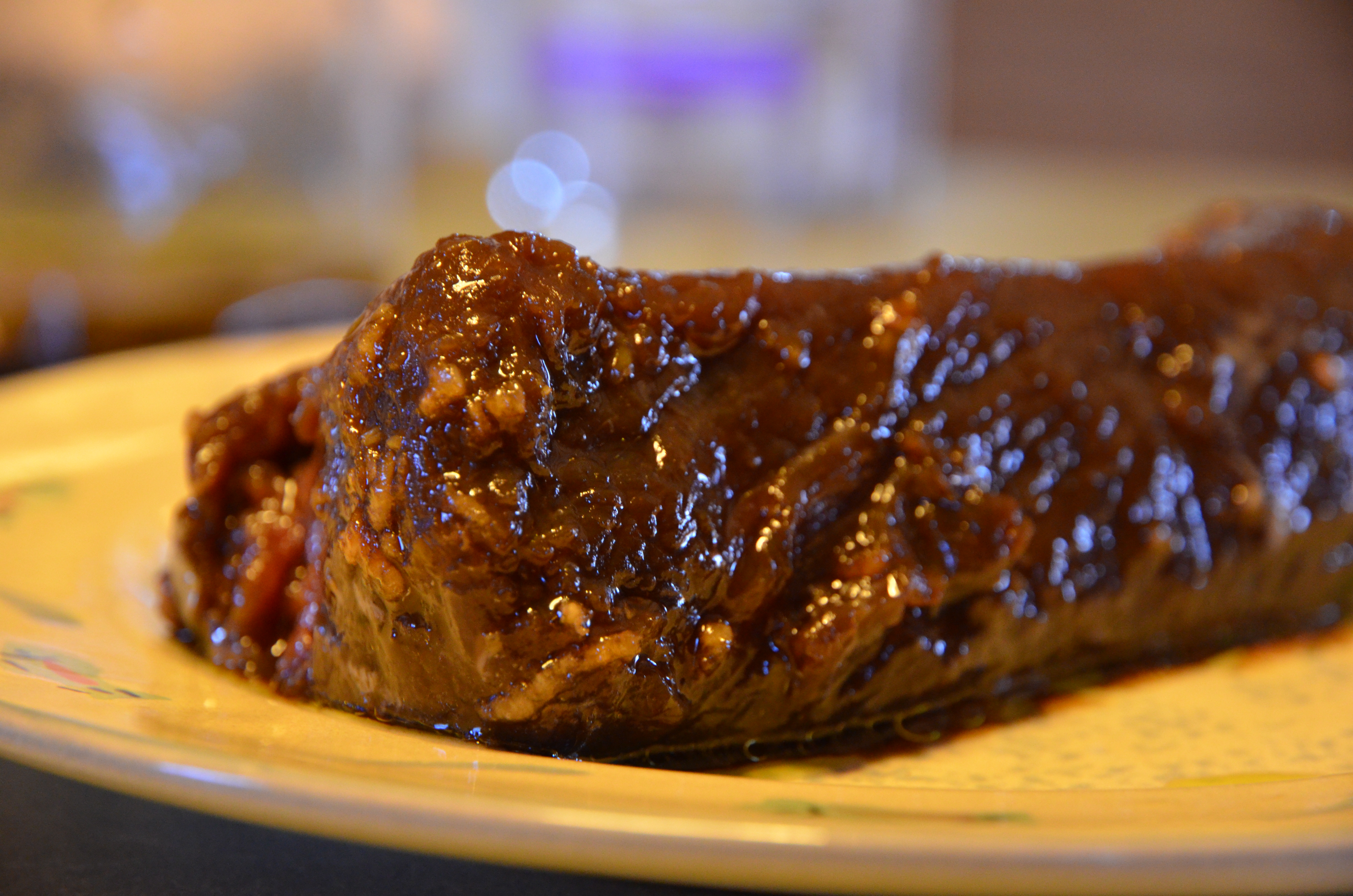 Step 2: Mince the ginger and remaining garlic, seed and dice ½ of the Jalapeno (more or less to taste), and whisk all three together with the lime juice and the remaining soy sauce, olive oil and sugar. Lo and behold… salad dressing!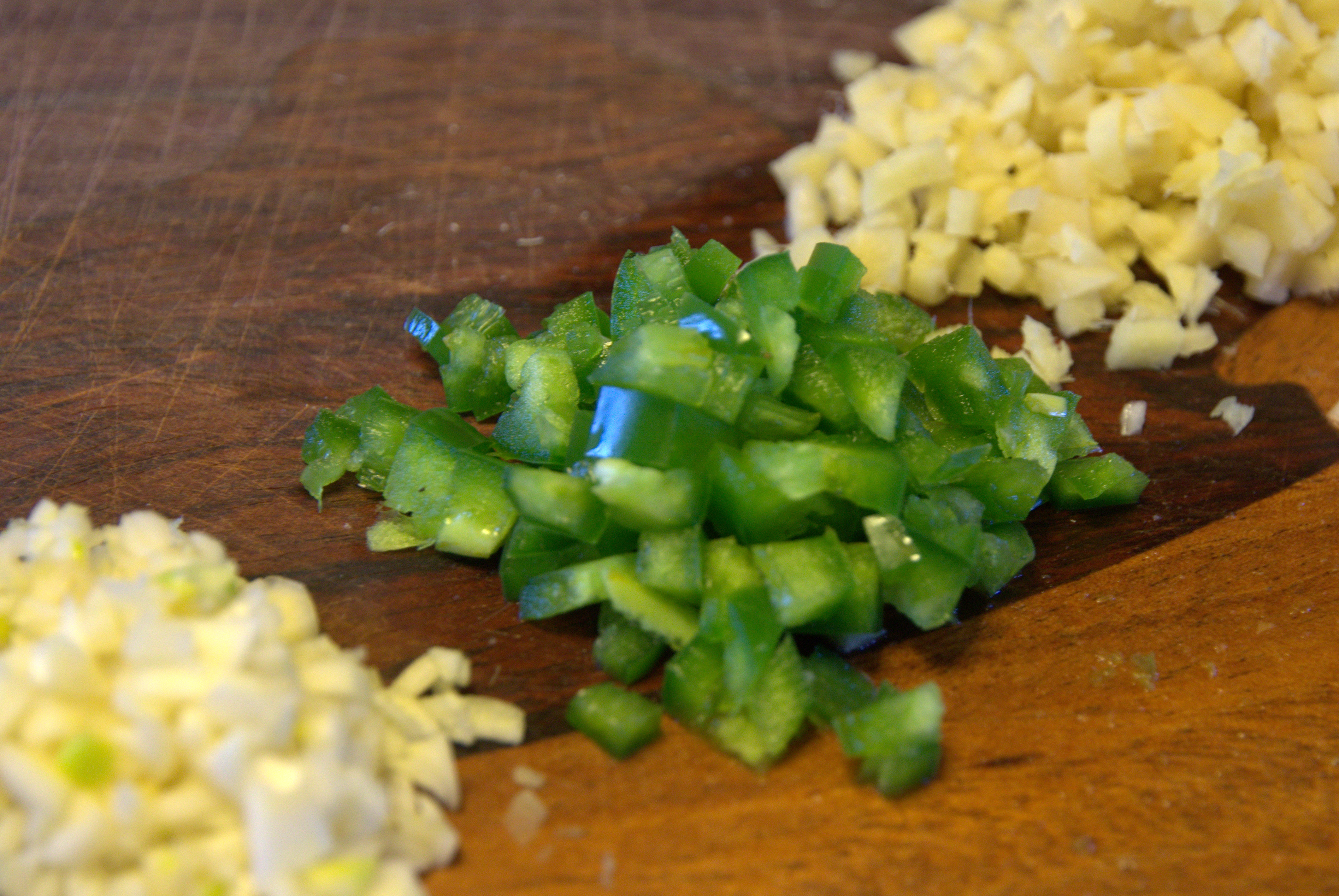 Step 3: Pan fry – or if you really want to give Winter the finger, grill – the steak to medium rare.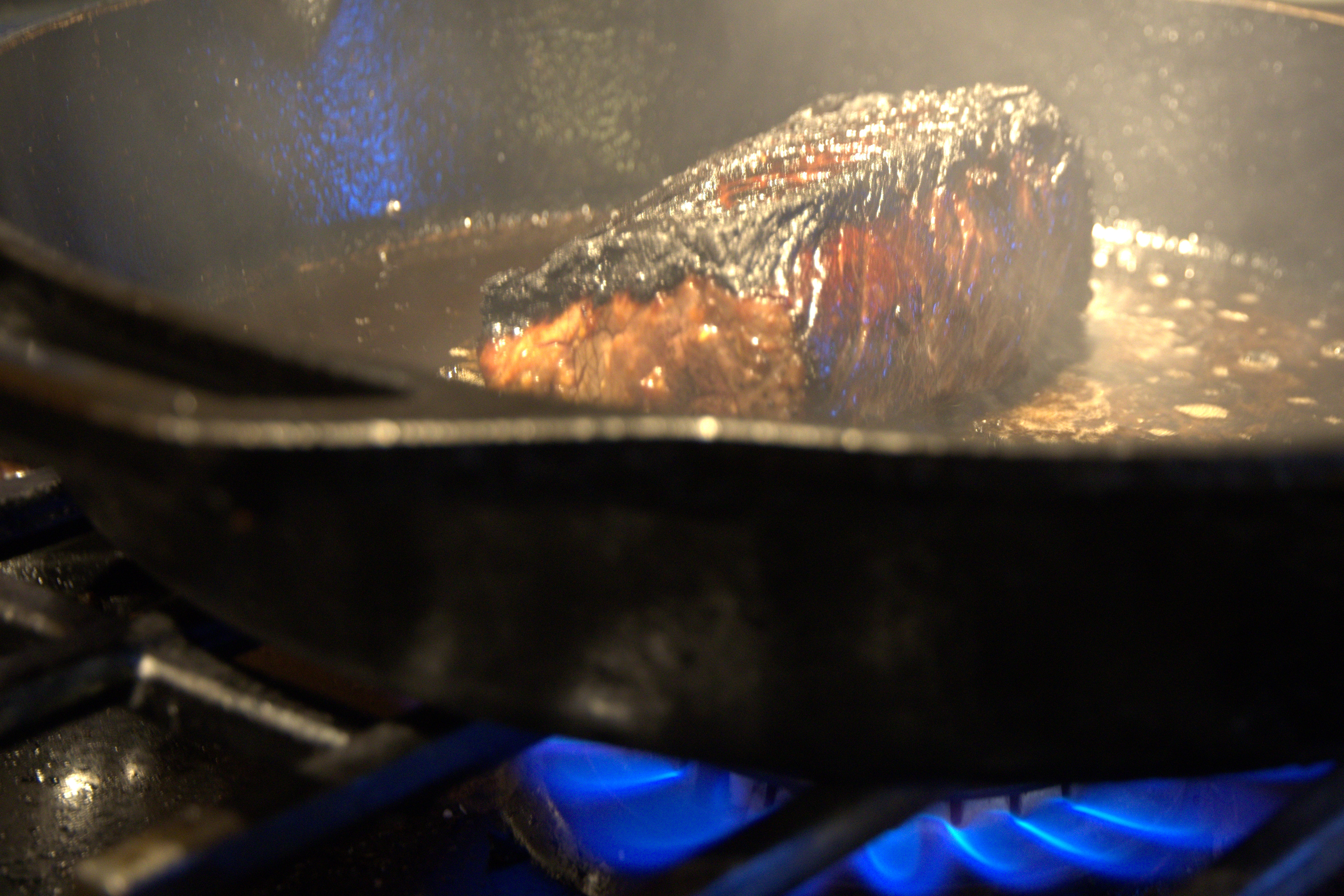 Step 4: Slice steak into thin strips, chop green onions and toss it all together with salad greens and dressing.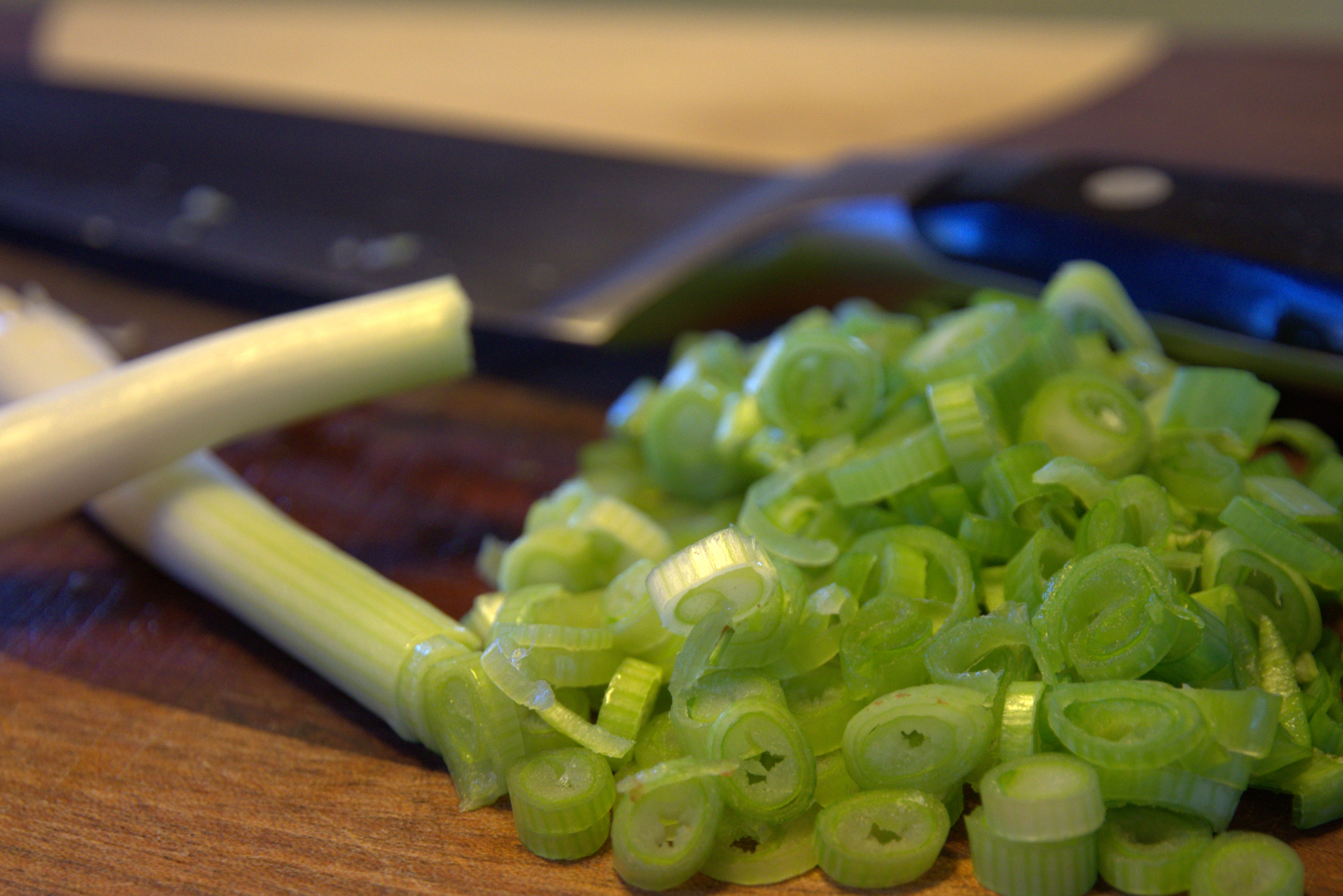 Pan-Asian Elk Steak Salad
 ¾ # Elk Round Steak
¼ cup Soy Sauce
1 Tbsp Sweet Vermouth 
4 cloves Garlic
3 Tbsp Sugar
¼ cup Olive Oil
Lime Juice
1 Tbsp Fresh Ginger
1 Jalapeno
2 Green Onions
Salad Greens
1. Marinade steak in 2 cloves pressed garlic, 1 Tbsp vermouth, 2 Tbsp soy sauce, 2 Tbsp Olive Oil and 1.5 Tbsp Sugar for 2-4 hours.
2. Mince remaining garlic, ginger and half of the seeded jalapeno and combine with remaining oil, soy sauce sugar and lime juice to make dressing.
3.Fry or grill steak to medium rare.
4. Slice streak, toss with salad greens and dressing and top with sliced green onions.
* Adapted from Pioneer Woman Ree Drumond's "Ginger Steak Salad"