Fishing: Garrison Keillor Style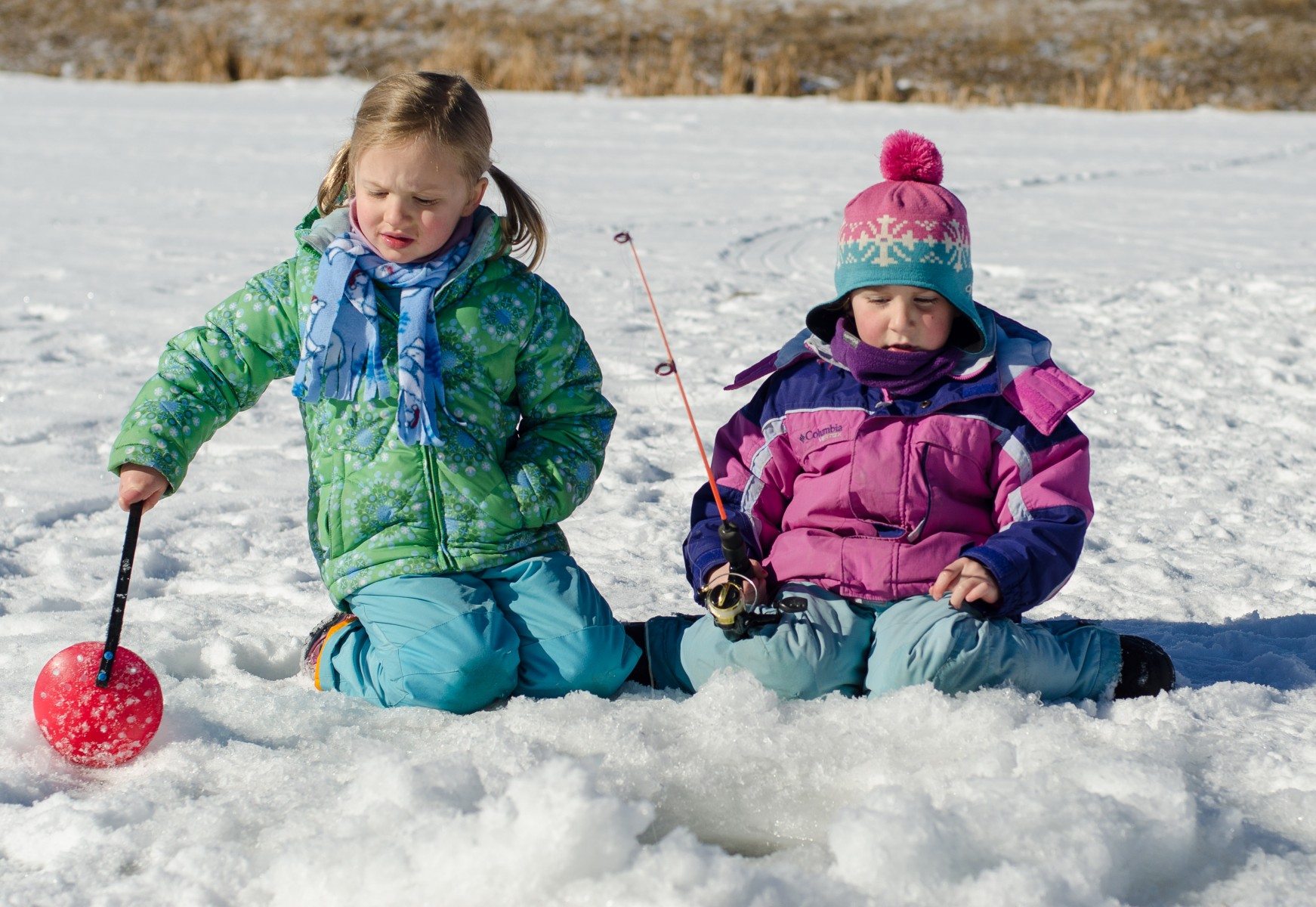 Passing the frozen reservoir, on the way to our closest tailwater, my daughter asks if we can go ice fishing. My parents are from Minnesota, but despite midwestern roots I'm not much of an ice fisherman. Sure I went a few times as a kid, but since then it's been all open water for me. Past experience led me to believe ice fishing is primarily about the men folk needing an excuse to get out out of the house. A case of Schlitz and the Vikings game on the radio was what really mattered.
So I deflected the request. But it kept coming. For some reason she was fascinated by the idea. Not wanting to disappoint I suggested we talk to our neighbor. He's from South Dakota, which is pretty much the midwest in my book, and ice fishing is his game. So on a cold Sunday morning we met my neighbor and his family. They had gathered buckets, tip-ups and worms. We all headed out to try our hand.
We didn't catch a thing. But it didn't matter. Drilling holes, scooping ice, and baiting hooks seemed to be just what she wanted. Asked what was her favorite part of the day she replied "hot chocolate" and "pulling each other around on the sled". Turns out ice fishing is a perfect opportunity for both.