STS Bar & Grill: Country Fried Elk Steak with Cream Gravy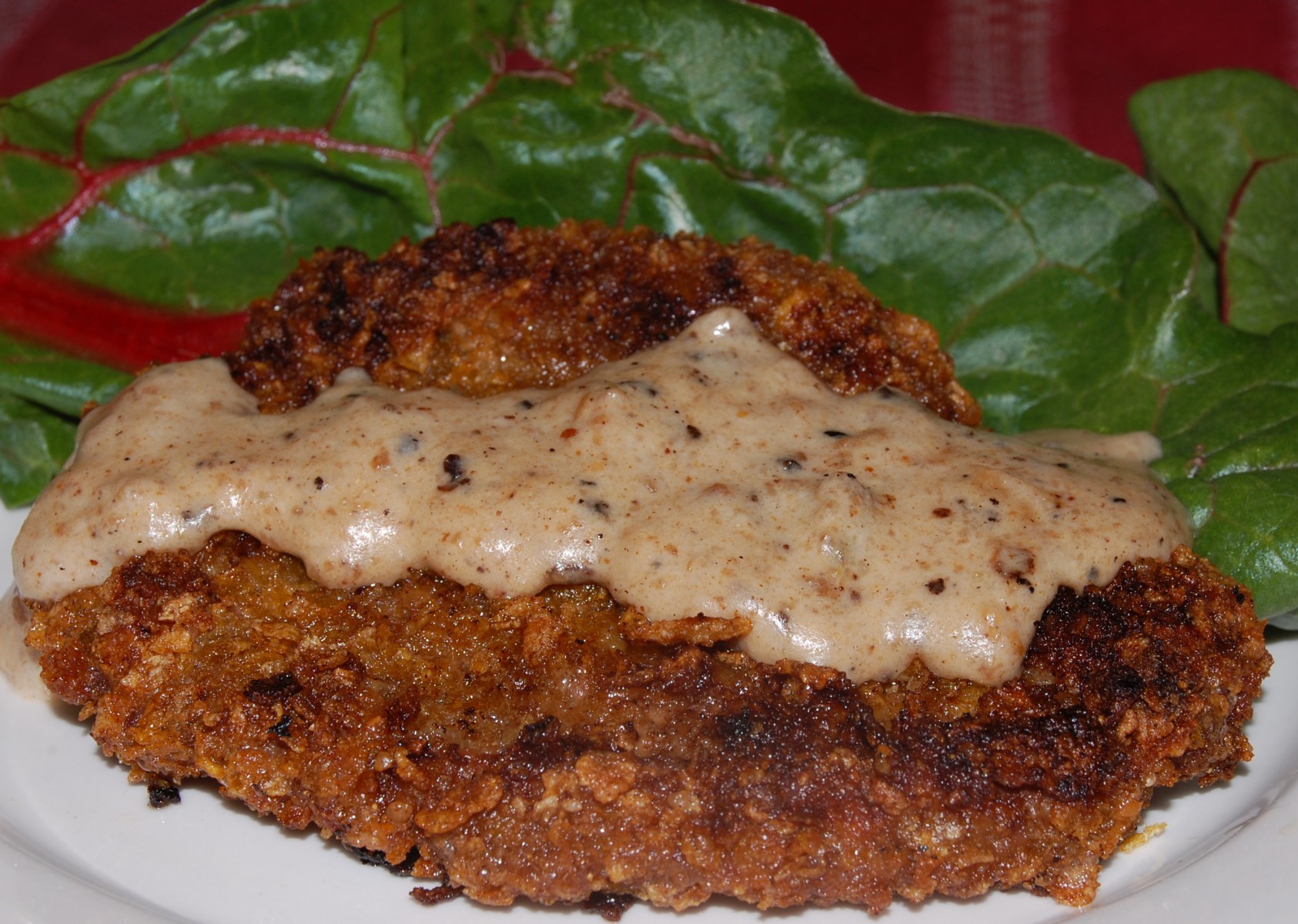 When I was a boy, I spent much of each fall and winter in the backseat, driving hither and yon with my parents to assorted sporting events. I went to hundreds of games, all over the country, and each meant the world to me at the time, but today I can't remember squat about the actual contests. I've retained instead vivid memories of the sensations that accompanied those trips: the taste of cool night air outside an overheated arena, the easy cadence of late-night sports on the radio, and the comfort of roadside diners with country fried steak.
Seasons spent following football and basketball teams are behind me for good, and they'll likely never be a part of my son's life. But come hell or high water, we'll always have country fried steak.
What you'll need…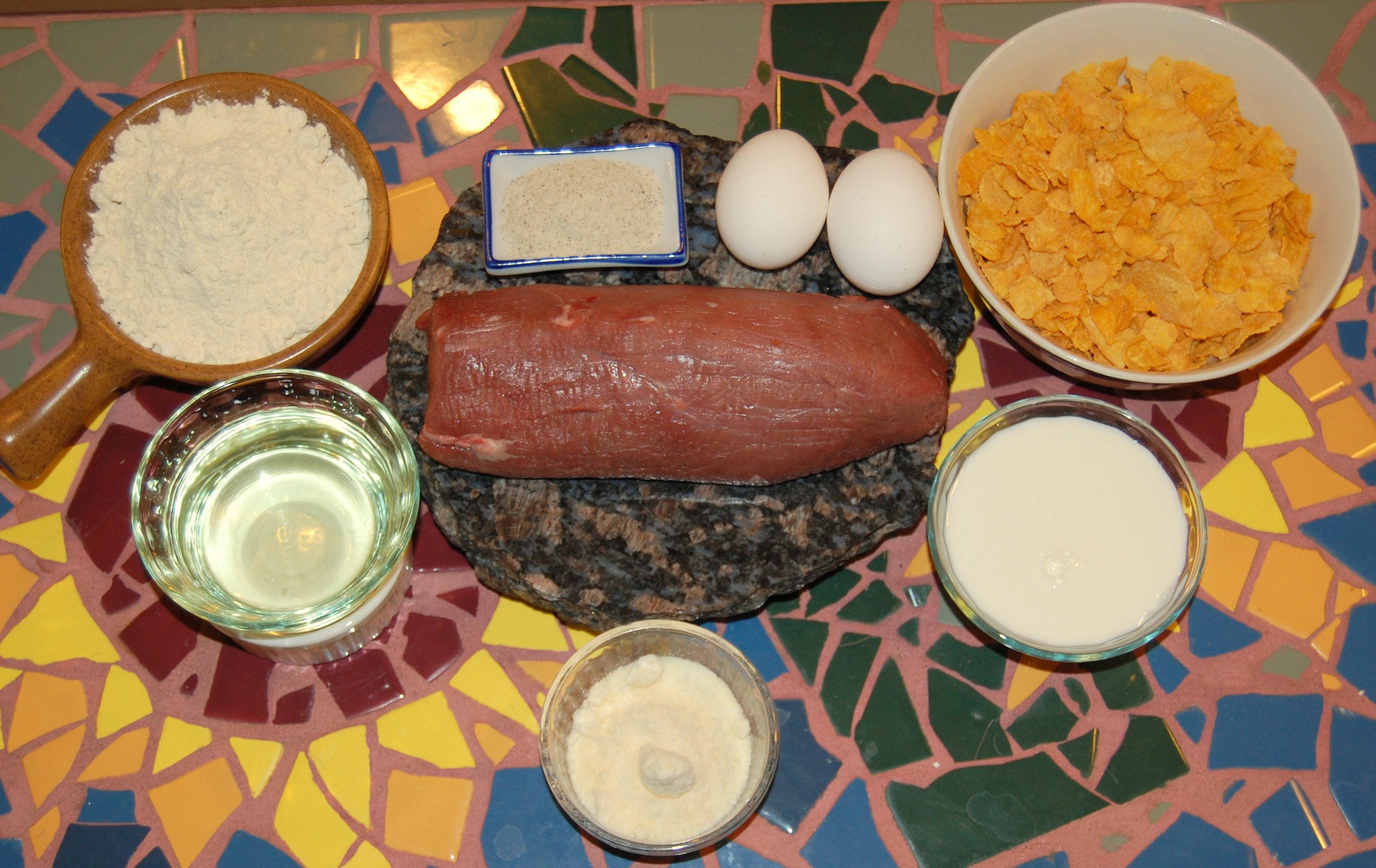 Elk Round Steak, 1# – In my butchering and packaging system all steaks and roasts that aren't backstrap, tenderloin or sirloin are "round steak". Sirloin would be a great alternative.
All Purpose Flour, 1 cup – All purpose gluten free flour works well for our family
Eggs, 2
Corn flakes, 2 cups
Grated Parmesan Cheese, ½ cup
House Seasoning, 1 tbps – 4 parts salt: 1 part Black Pepper: 1 part Garlic Powder
Peanut Oil
Whole Milk, 2 cups – Maybe more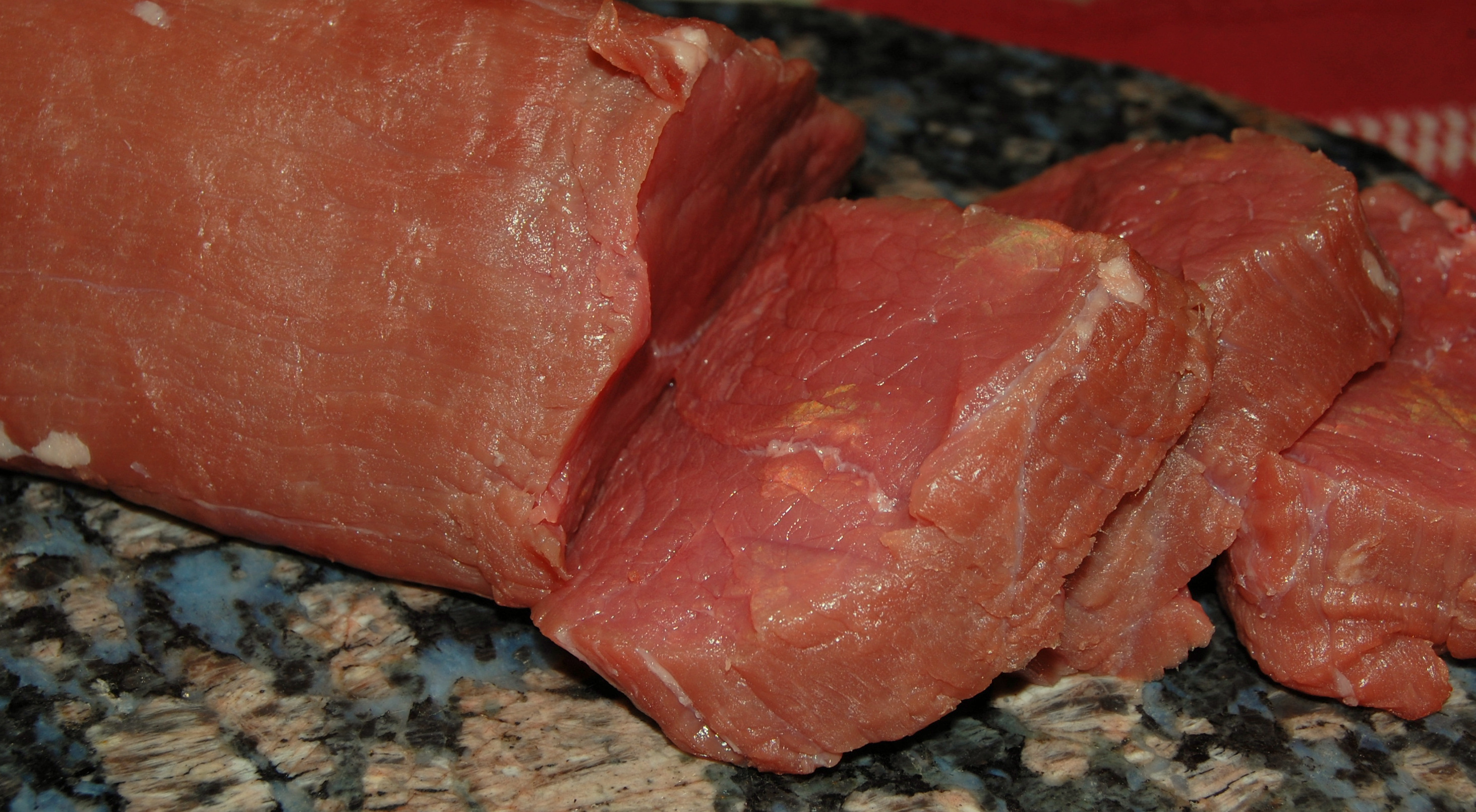 Step 1: Cut steak across the grain into ½ inch thick pieces. Depending on the geometry of your particular hunk of elk, the result could be rounds, strips, or assorted other shapes.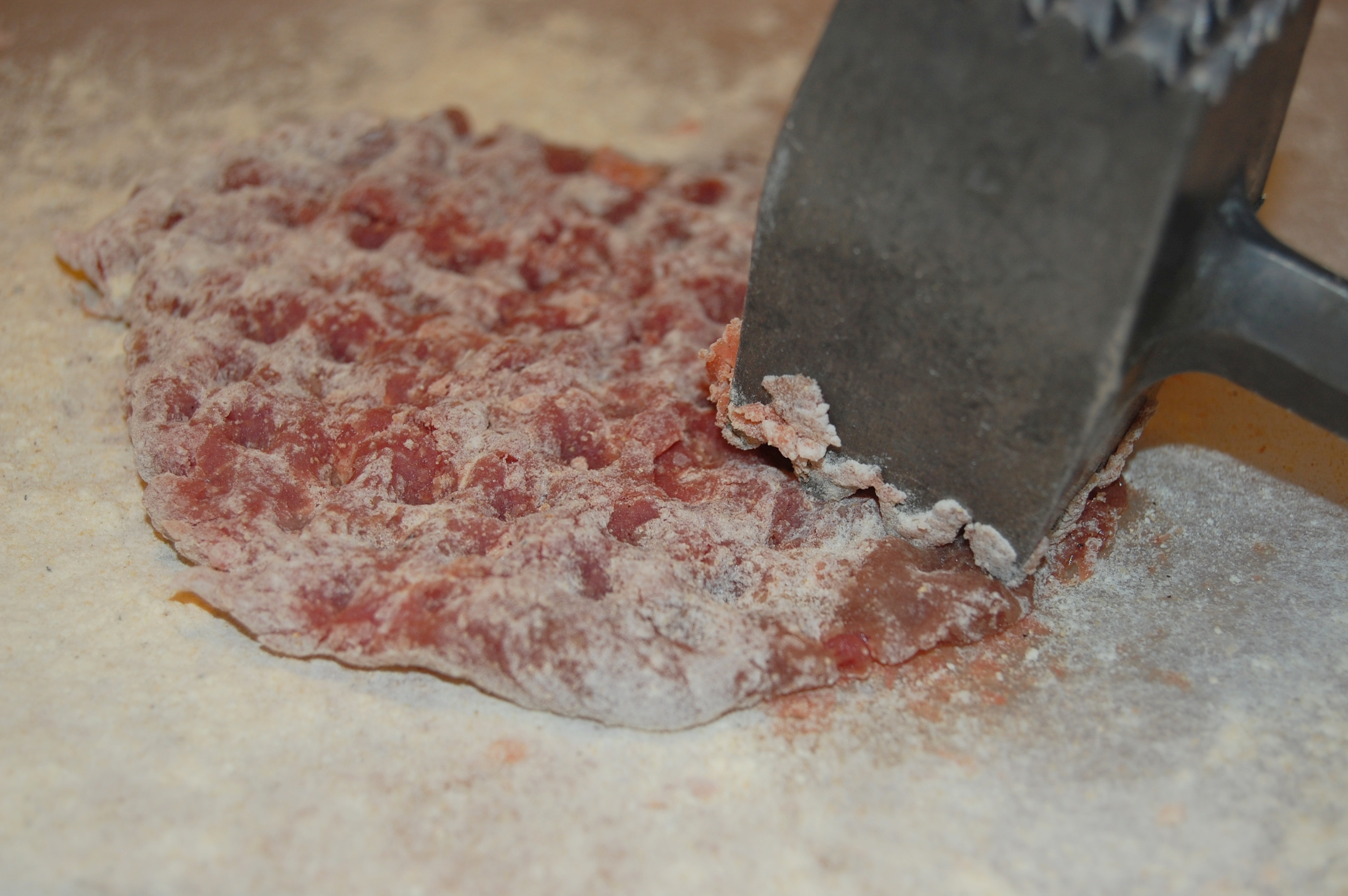 Step 2: Whisk house seasoning into flour. Toss one piece of meat in mixture to coat thoroughly.  Beat floured steak with a meat mallet on both sides. Be assertive – you're working a hammer after all – but don't go crazy. Recoat with seasoned flour mixture and repeat. Done right, the steak will be less than half its original thickness and have twice its original surface area. If it's torn or hammered through anywhere, dial it back a bit on the next one. Set the steak aside on a clean plate and repeat with remaining pieces.
Hold on to any remaining flour mixture. You'll need it later.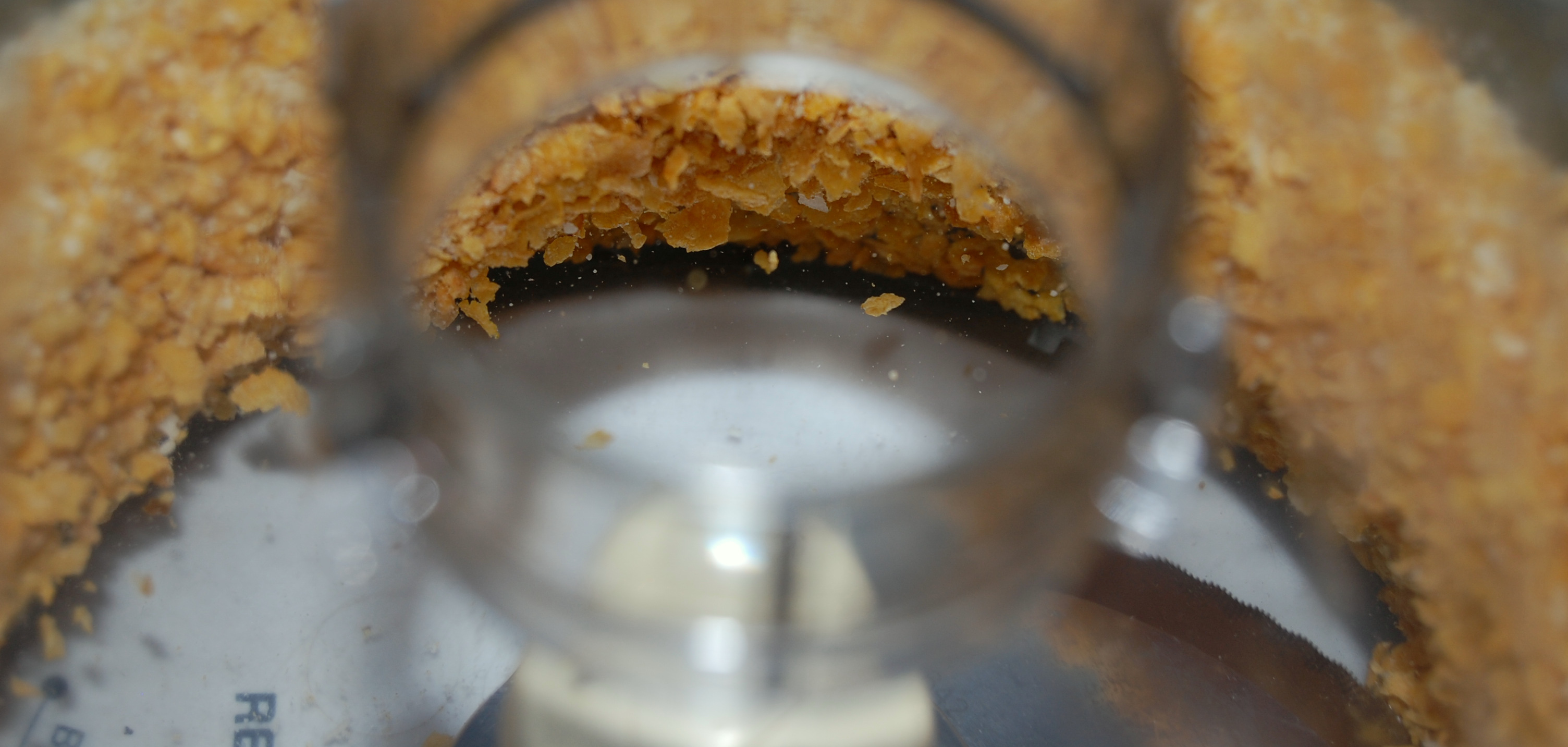 Step 3: Combine cornflakes and parmesan in a food processor. Pulse in 2 to 3 second bursts until flakes are the consistency of coarse crumbs. Pour cheesy crumb mixture onto a large plate or pie dish.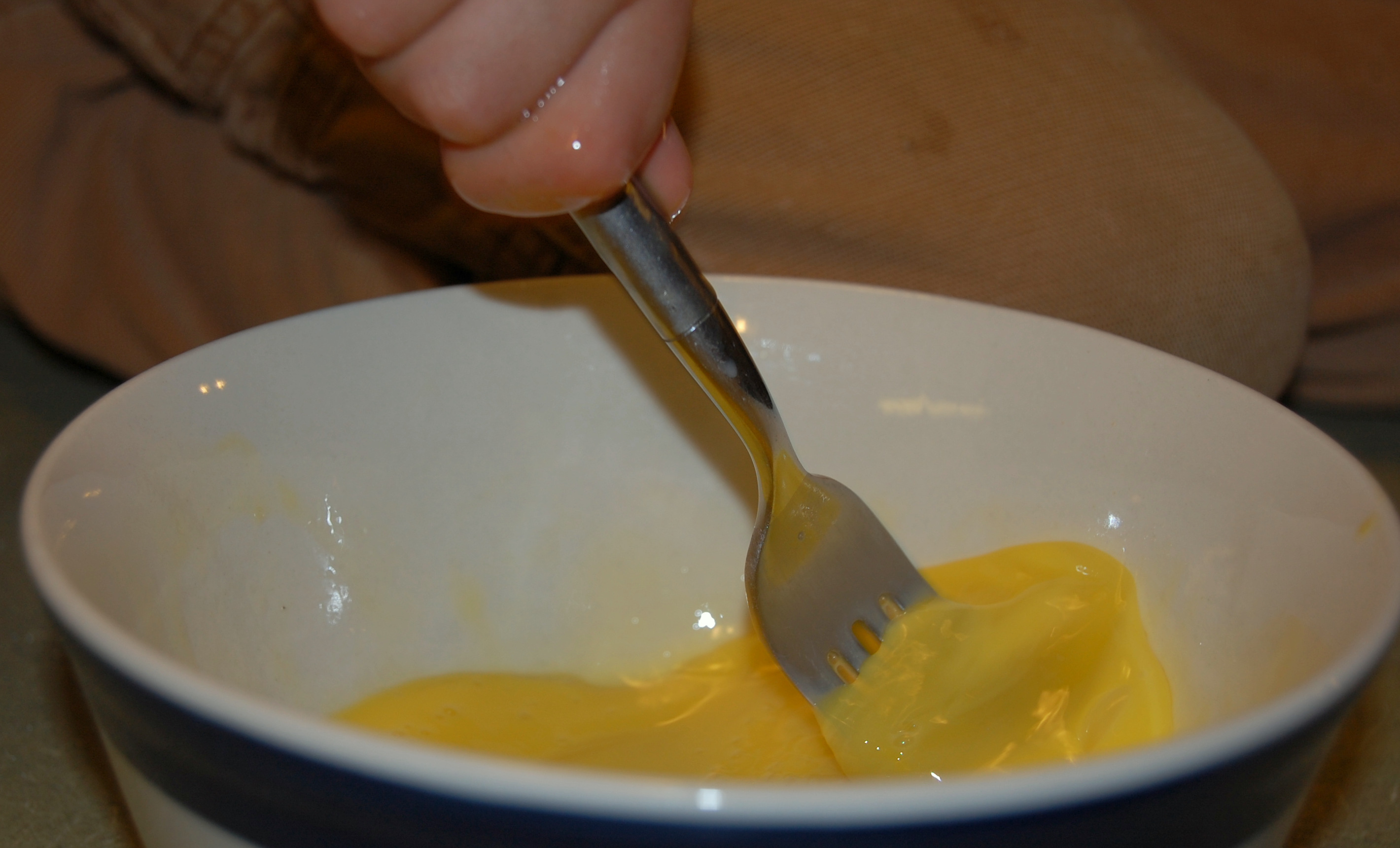 Step 4: Beat eggs in a separate bowl. It's often useful to recruit an assistant for this step.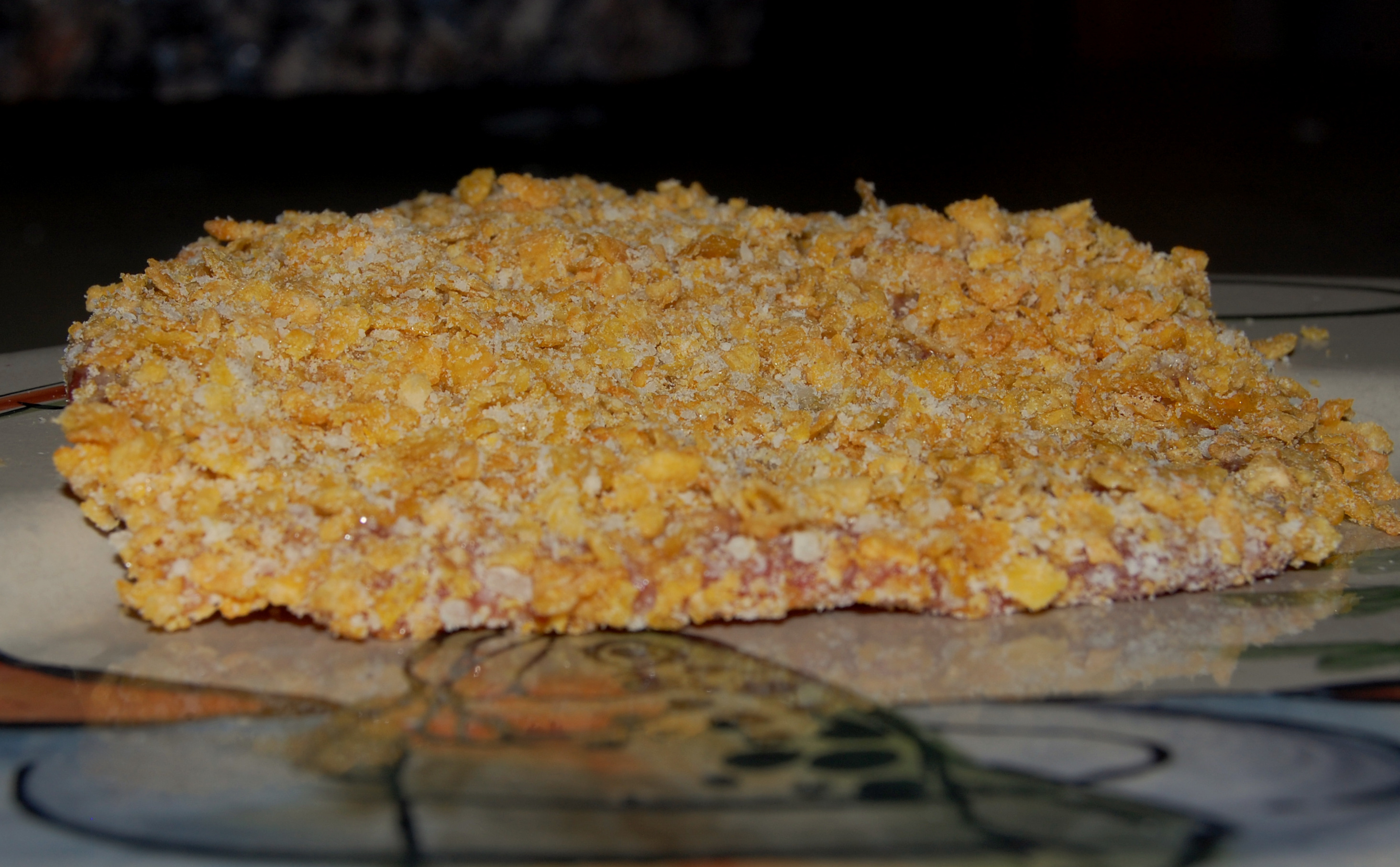 Step 5: Dredge steak in eggs. Allow excess to drip back into bowl before laying in crumb mixture. Turn and pat both sides with mixture to coat. Set aside and repeat with remaining elk until complete.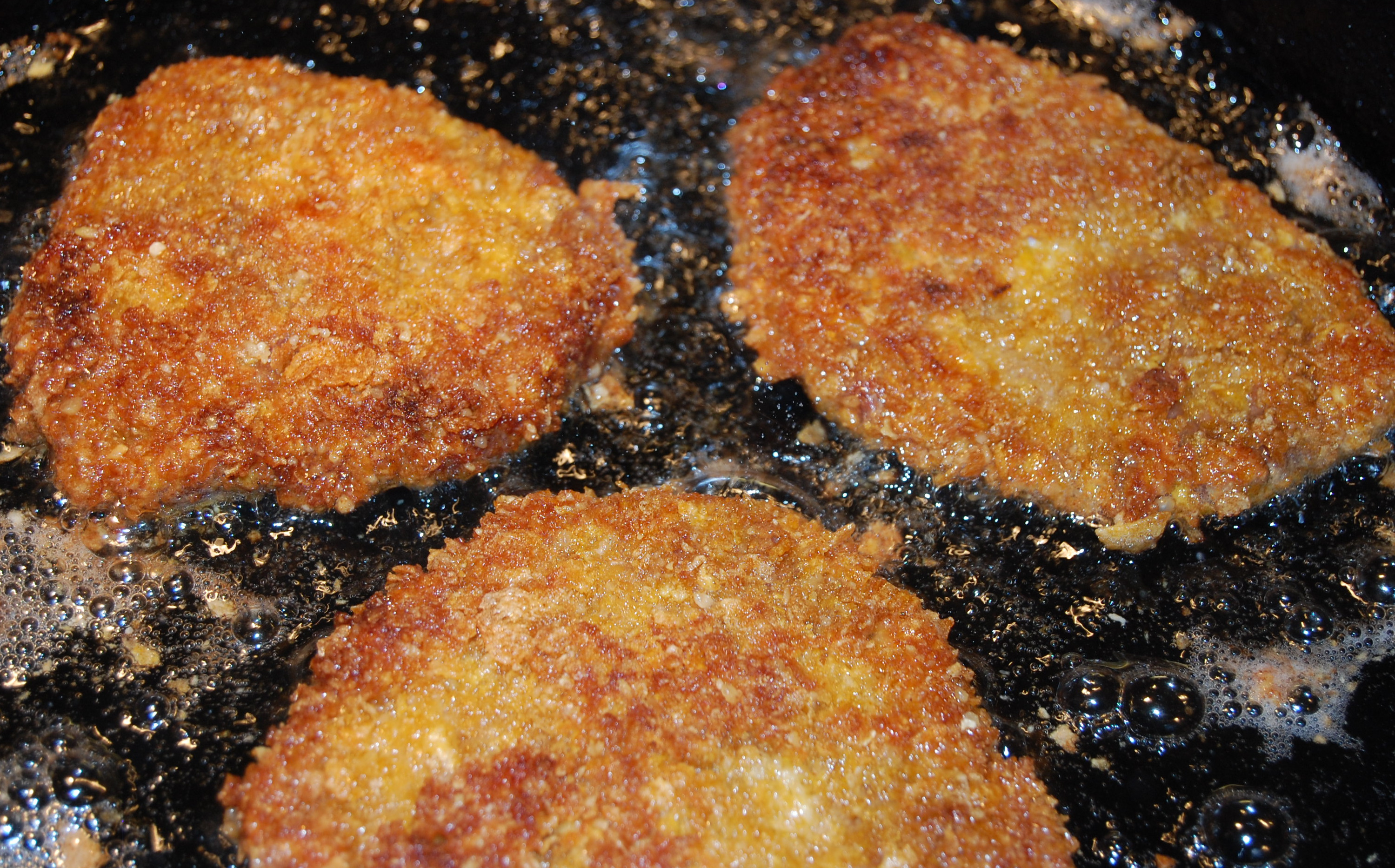 Step 6: Heat an 1/8 inch of oil in a cast iron skillet, or other heavy bottomed pan, over high heat. When oil begins to shimmer, but isn't yet smoking, lay in your first round of steaks. Be careful not to crowd the pan. Fry until bottom edges show a deep golden brown and the center top begins to bubble, 3-4 minutes. Flip and repeat. The second side won't take as long as the first. Remove cooked steaks to a wire rack in a warm oven and repeat in batches until done.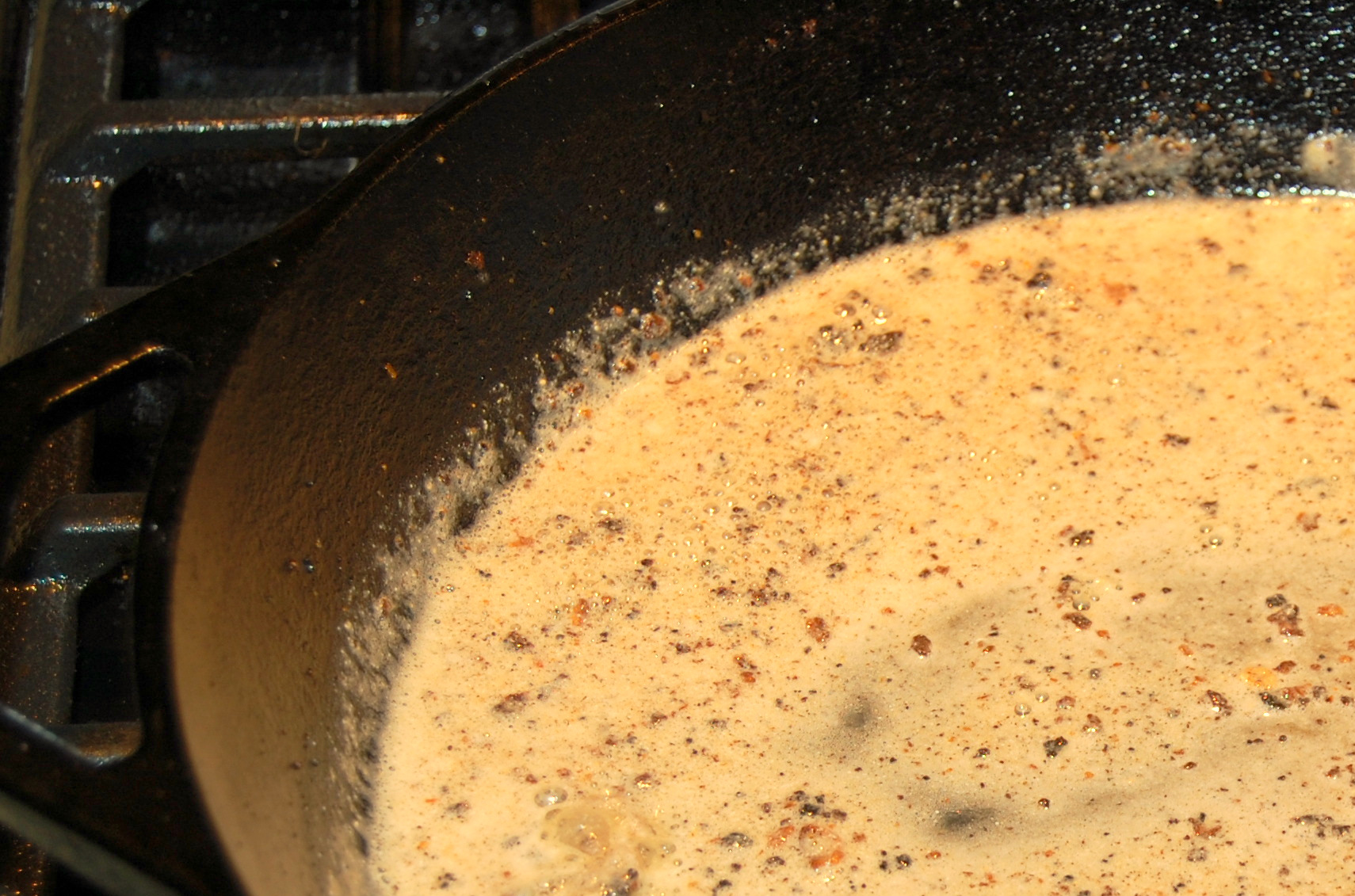 Step 7: When the last steaks are done, make an eyeball guess of how much oil is left in the pan. Add an equal volume of flour mixture and whisk over medium heat to form a dark roux. Make sure to scrape all the fried crumbs and other assorted bits of love from the pan while mixing. Continue to whisk until roux is dark caramel in color and nutty in aroma.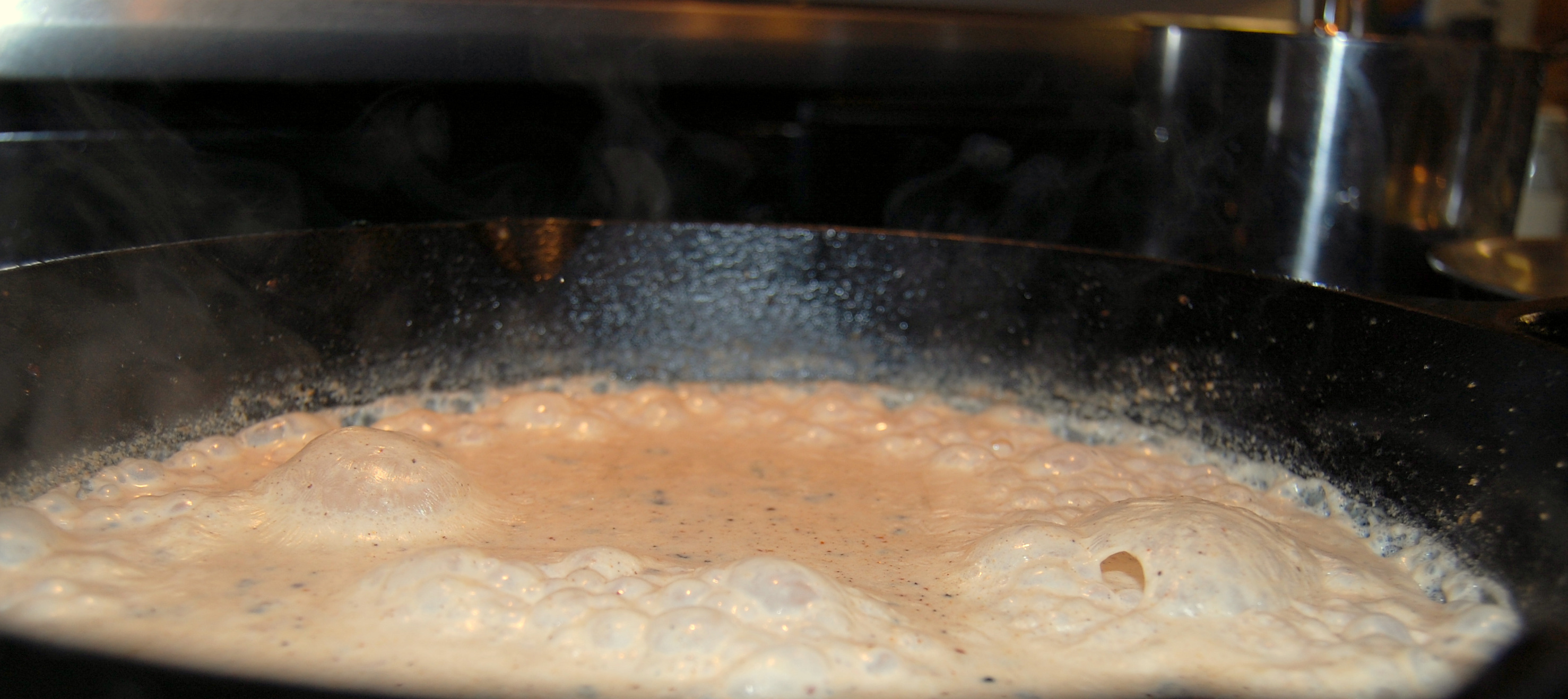 Step 8: Remove from heat and whisk in the milk. But it back on the flame and bring to a simmer. Reduce until thickened. Depending on how much roux you had, you may need to add more milk. When the gravy has reached the right consistency, season to taste.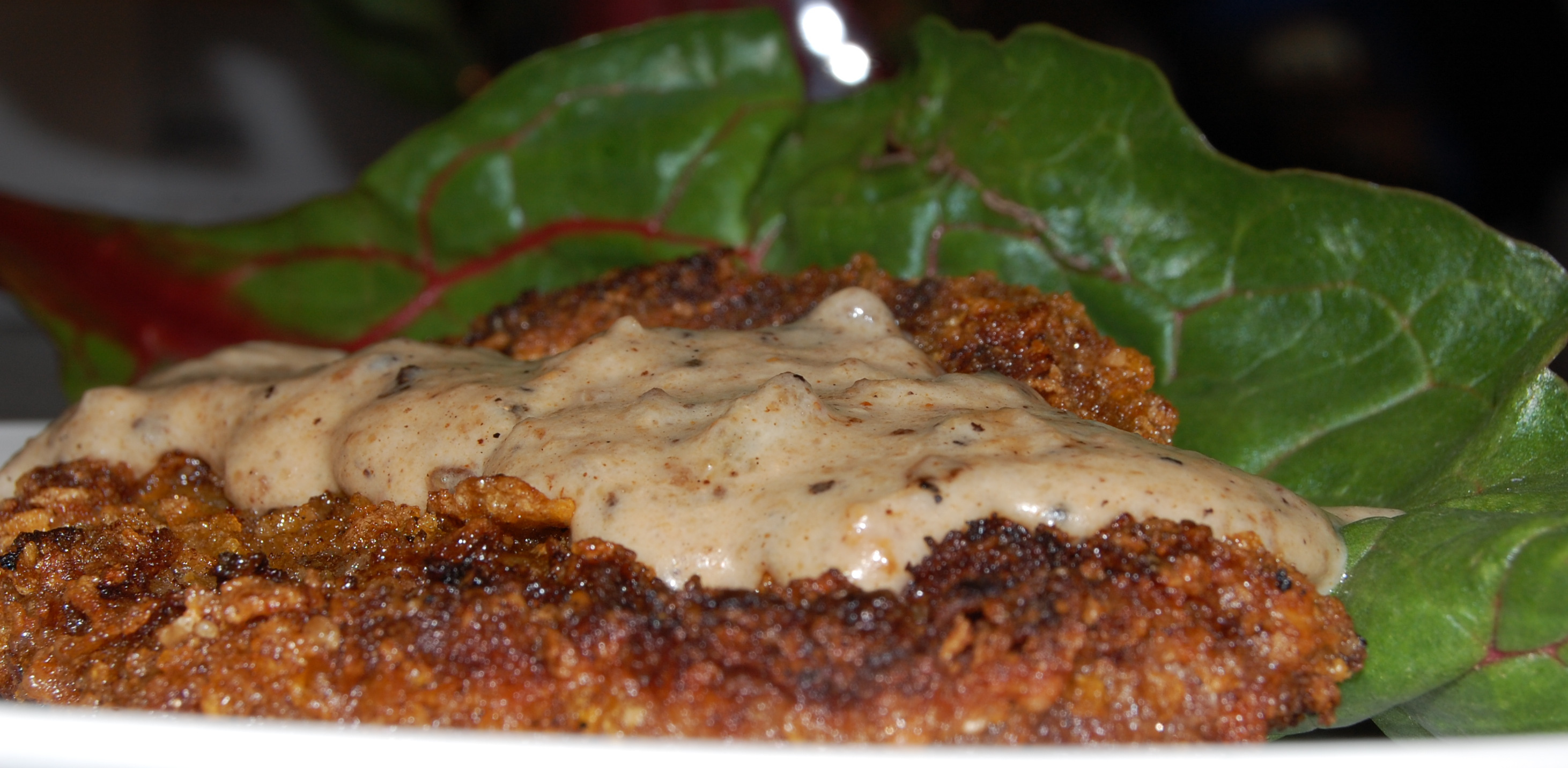 Dig in!
Chicken Fried Elk Steak
Elk Round Steak, 1#
All Purpose Flour, 1 cup
Eggs, 2
Corn flakes, 2 cups
Grated Parmesan Cheese, ½ cup
House Seasoning, 1 tbps
Peanut Oil
Whole Milk, 2 cups
1. Beat seasoned flour mixture into 1/2 inch cuts of steak.
2. Dredge steaks in eggs and coat with parm / cornflake crumb mixture.
3. Fry steaks, in batches.
4. Make roux with remaining oil and equal quantity of flour. Add millk to roux  to form gravy.Reduce and/or add milk until you reach the to desired gravy thickness. Season to taste.