Old Habits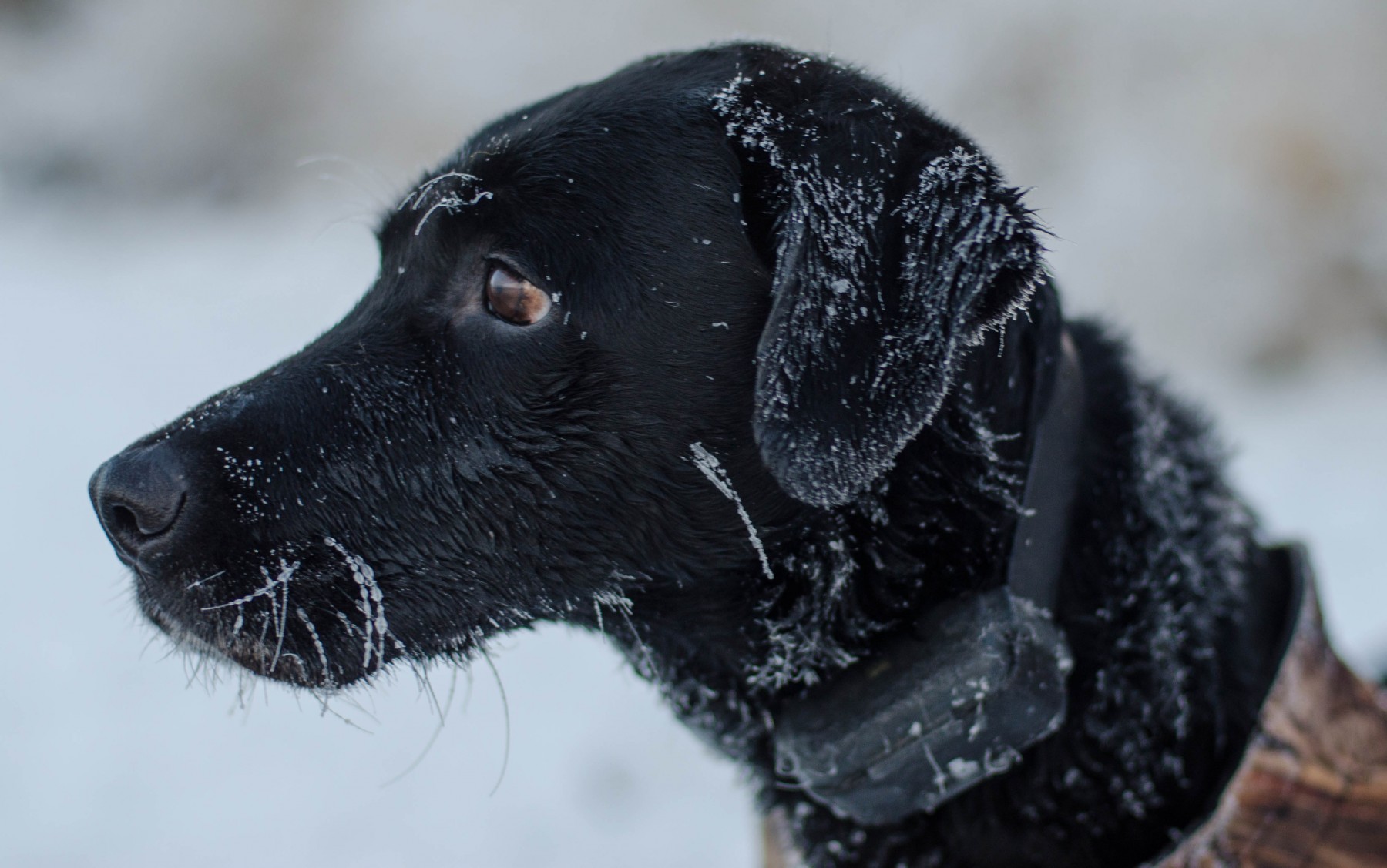 Bucking in circles like a rodeo bull, her enthusiasm belied her age. I was scrambling around the cold garage looking for duck hunting gear that hasn't been used much lately. The temps started to drop, from a high of 20 F, as soon as the sun dipped below the mountains.
Waterfowl was our game when she was a pup, but over the last few years upland birds have taken favor. The dogs always get excited when I start pulling gear, but somehow this was different. The old lady wanted to go…now. I decided to bring only her and all evening she wouldn't leave my side.
A fitful night of rest and we were headed out of the house at 4:30am. By 7am we were set up on the river and ducks were whistling by prior to shooting light. Just after first light I knocked down a Goldeneye that was screaming through the decoys.
Recalling hundreds of hours of training from years past, the old lady was rock steady. On her name, she launched from the blind and off the ice shelf into frigid water. Heading through the spread a goose decoy became entangled around her. She didn't miss a beat.
On her return, the current pushed her slightly down-stream to a spot where she was unable to get back over the ice shelf. She treaded water while I nervously broke a path through the ice. In a matter of seconds, that felt much longer, I was able to grab a fistful of fur and pull her out of the liquid ice. Shaking off on the snowy bank she never dropped the bird.
Encrusted in ice we sat by the river all morning falling into a familiar rhythm, recalling why we used to do this more often and simultaneously knowing why we have not.